At 5 o'clock in the morning on September 1st, I left our hotel for the Kuala Lumpur International Airport(KLIA), giving up a delicious breakfast in the hotel, which was included in the hotel charges. The taxi driver was good and spoke to us in a friendly way. His knowledge of Japan was great. While chatting with him, I had several surprises about the Malaysian way of thinking. Let me raise an example. He said, "When Japanese people take their shoes off, they surely place them properly. Its tidiness is great." The manner was too common to me, and his opinion was new to me.
  He continued, he sometimes guided a few people all day. When his passengers were in a certain facility in which it was required to take off their shoes, such as Buddhist temples, and he didn't see if they were still in or already out of the facility, he would check their shoes if they were Japanese. If he found shoes of the number of people arranged, he was able to decide that they were still in the facility. I got it, and I'll arrange my shoes politely at least overseas.
  The pictures were shot at KLIA. I found a signboard written in Japanese! We are going to visit Borneo!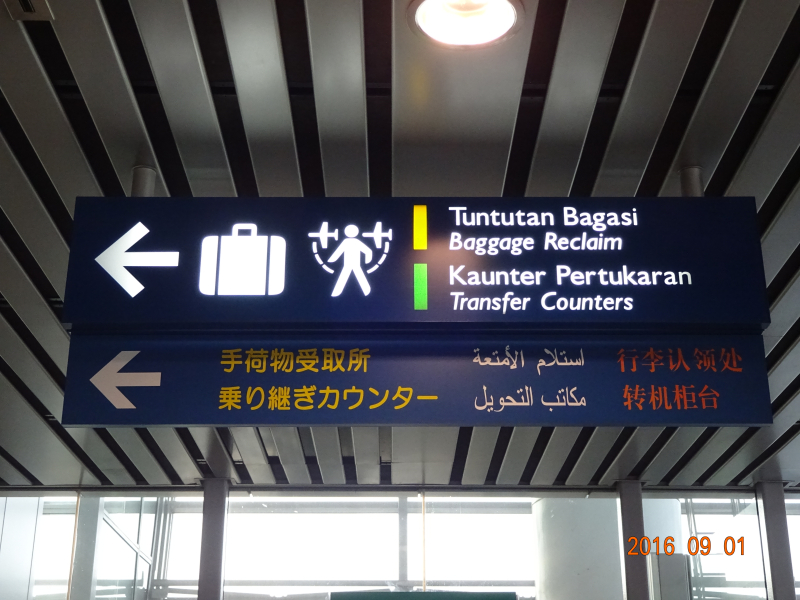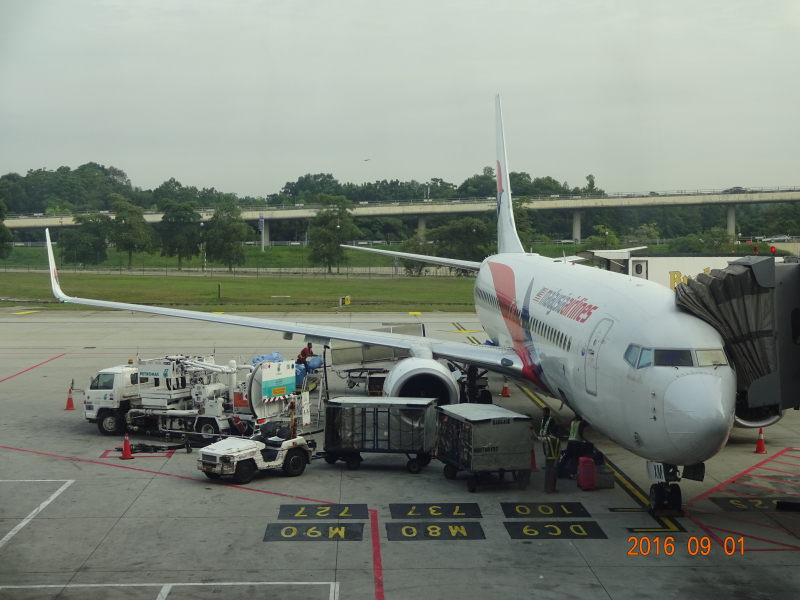 マレーシア旅行記: いざボルネオへ

9月1日の朝5時、ホテルの美味しい朝食(宿泊費に含まれている)を我慢してクアラルンプール国際空港へ向かった。感じの良い運転手は自分の持てる日本に関する全ての知識をもって話しかけてくる。そんな風に思うのかという新鮮な驚きがいくつもあった。一つ例を挙げるなら、日本人は靴を脱いだとき、必ず揃えるという。見ていて気持ちが良いという。

時折数名の客を一日掛けて観光ガイドをするらしいのだが、靴を脱がなければならない、例えば仏教寺院など、で自分の乗客が出てきて外にいるのか、それともまだ中にいるのかわからないとき、日本人グループなら人数分の靴が揃えてあるのでまだ中にいると判断できるのだという。(笑)なるほど。これから海外では特に靴を揃えよう!

写真はクアラルンプール国際空港。国内線への途中で見つけた看板。日本語が書いてありました!これからボルネオ島へ向かいます。