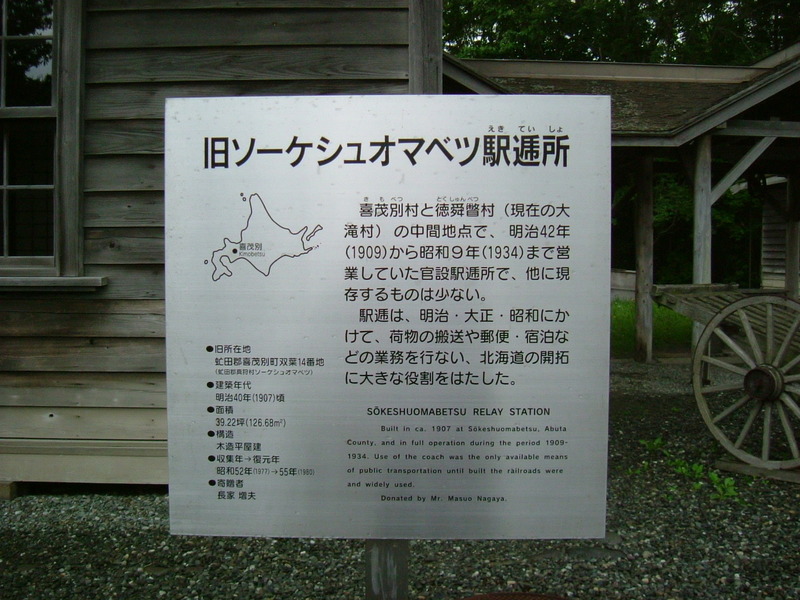 Sokeshuomabetsu Relay Station:
Built in ca. 1907 at Sokeshuomabetsu, Abuta County, and in full operation during the period 1909-1934. Use of the coach was the only available means of public transportation until the railroads were built and widely used.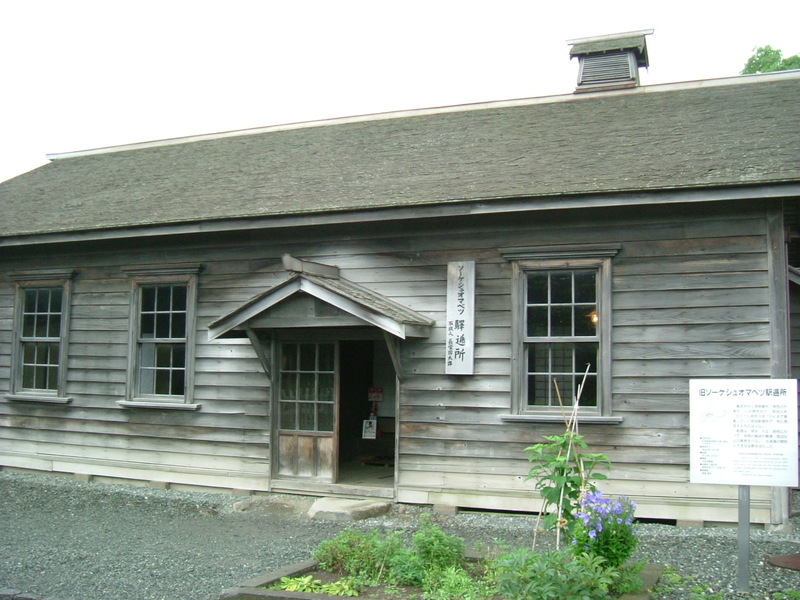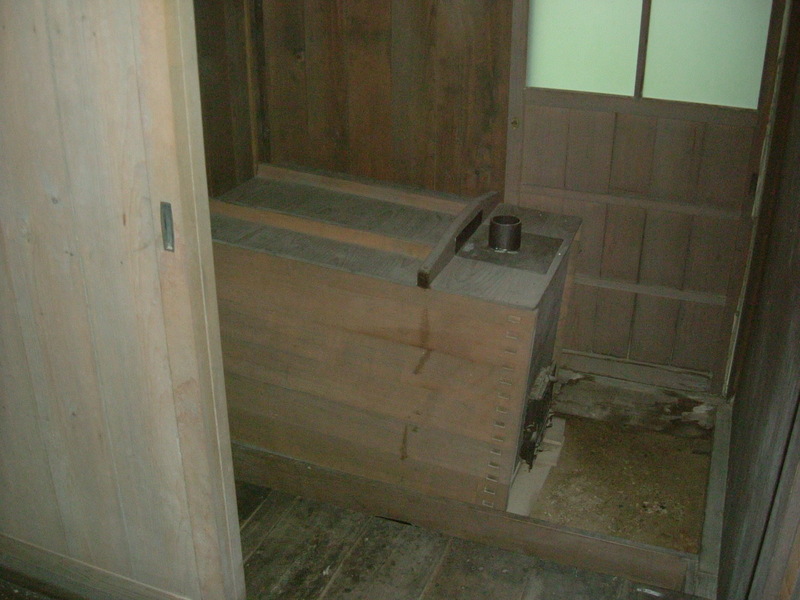 The house was divided into two parts; one is for a residence, and the other is for public service. I'll show the picture of a bath tub. This is incredibly poor. You can see the ground and the intake for firewood. The airtightness of this room in the winter seems to have been terrible. Hot air would leak out and cold air would come in easily. I heard the average life span of those days was about 50 years. (Now in Japan, 78 for a man, and 84 for women.) I can easily imagine that people were in a bad condition nutritionally and they couldn't get enough medical service.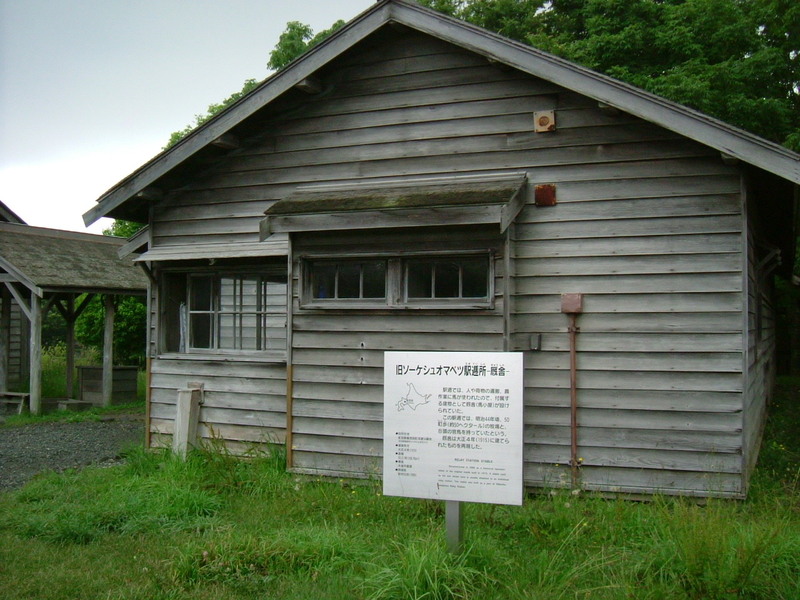 The last two pictures are of the stable. Those houses were the ones that were actually used and gave me a strong impression about the severe climate of Hokkaido and the tireless efforts of the inhabitants.
I happened to get together in this house with a Chinese tourist group. They were talking in Chinese and English. One of them was Japanese. I've seen Chinese people spitting around many times in some sight-seeing spots, but this group was not like that. They were polite and surprised me.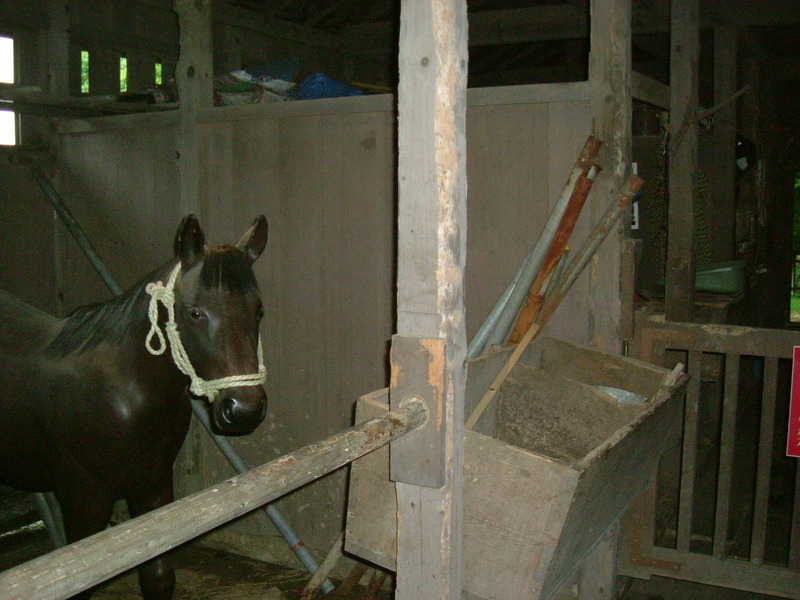 (Vocabulary)
tireless (ほめて) 疲れを知らない, 精力的な, 〈努力などが〉 たゆみない
(KW: 北海道開拓の村)