I had to kill time in Incheon Airport. I thought about how to do it. Going out of the airport flitted througn my mind, but I was afraid I could lose my way back and I gave that up. I took a walk in the airport.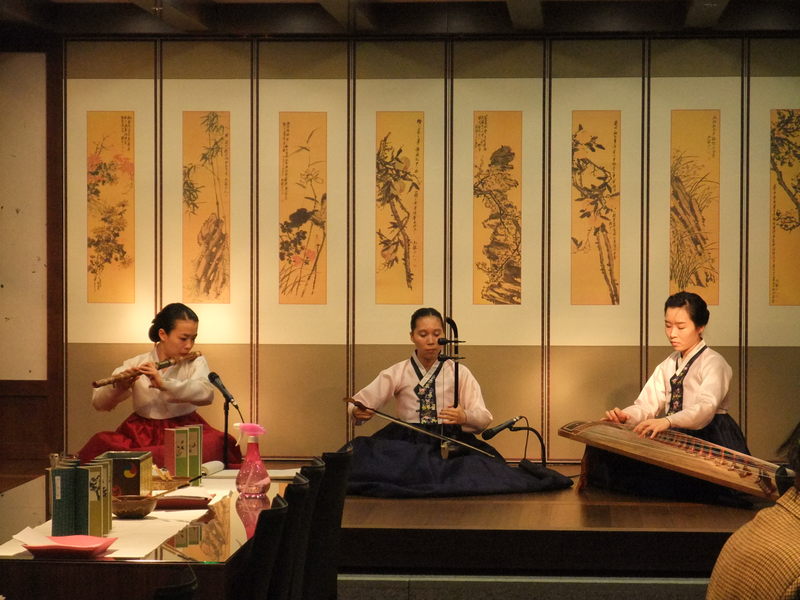 I heard a tuneful melody of traditional Korean instruments. It was the booth for experiencing Korean culture. Some people were trying to make some crafts or use writing brushes. However, it was not unfamiliar to me. I enjoyed just the tune of the instruments.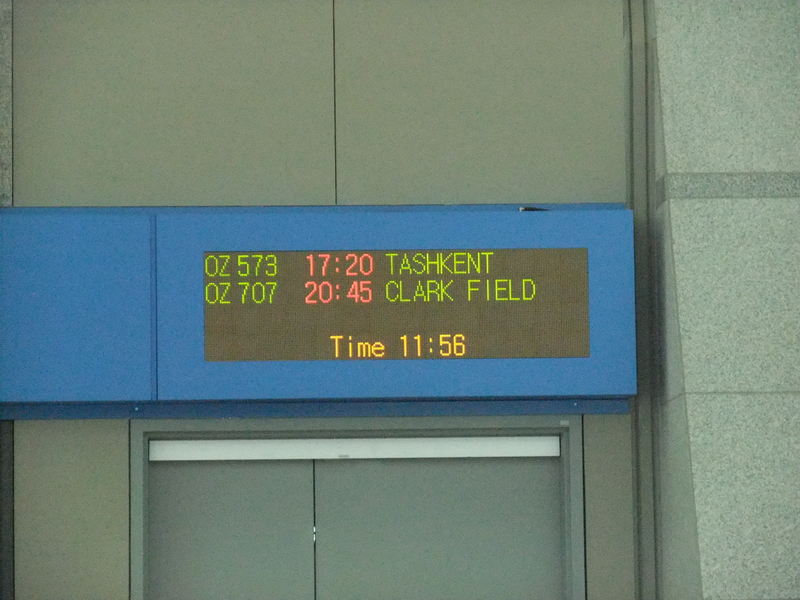 I saw the sign on the gate saying "TASHKENT". This city isn't so well-known in Japan. I realized that this airport was specifically an international hub airport. At the same time, I remembered the miserable history of some Korean people. Stalin adopted the migration policy of Korean people and many Koreans were forced to move into Central Asia about 70 years ago. Many descendants must have lived in Tashkent. Stalin did lots of horrible things against surrounding countries, but the present Russian Government hasn't apologized about them. What a lack of morals!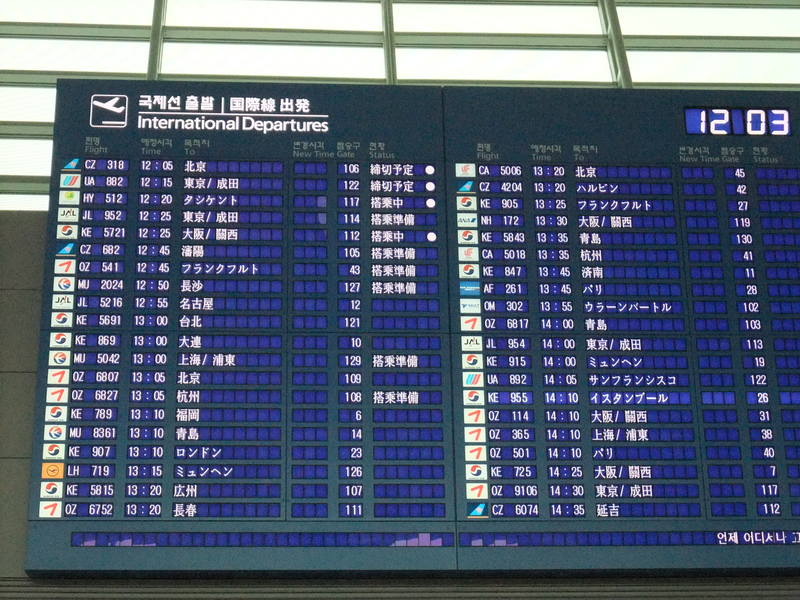 This is the information board for international departures. Every time I see it, I feel my heart beating loudly. There are many places in the world and I hope that I can visit as many places as possible. I'm just thinking about visiting Freiburg, the sister city of my home town, this summer. It is only a plan now, but I'd like to make it come true.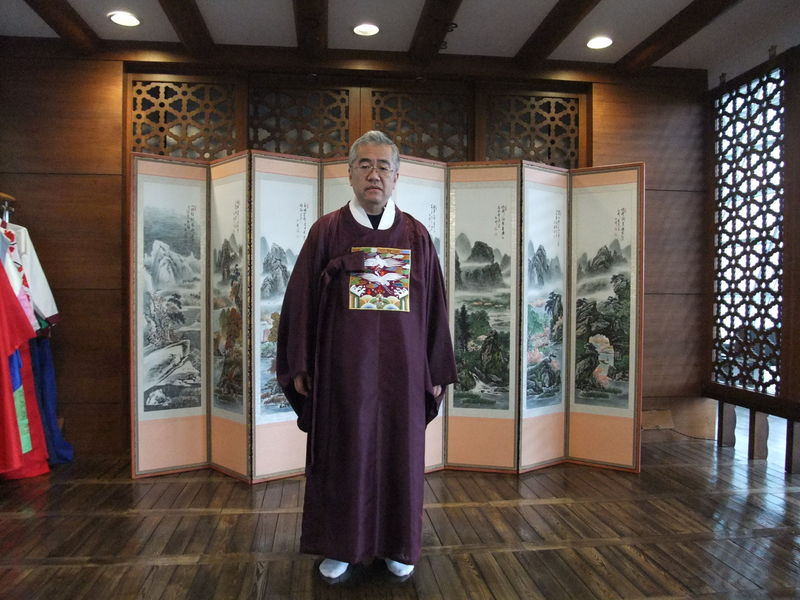 I tried some Korean traditional clothes on. These clothes sounded like they were for the nobles. There were many beautiful clothes for ladies here, and I regretted that my daughter had already left.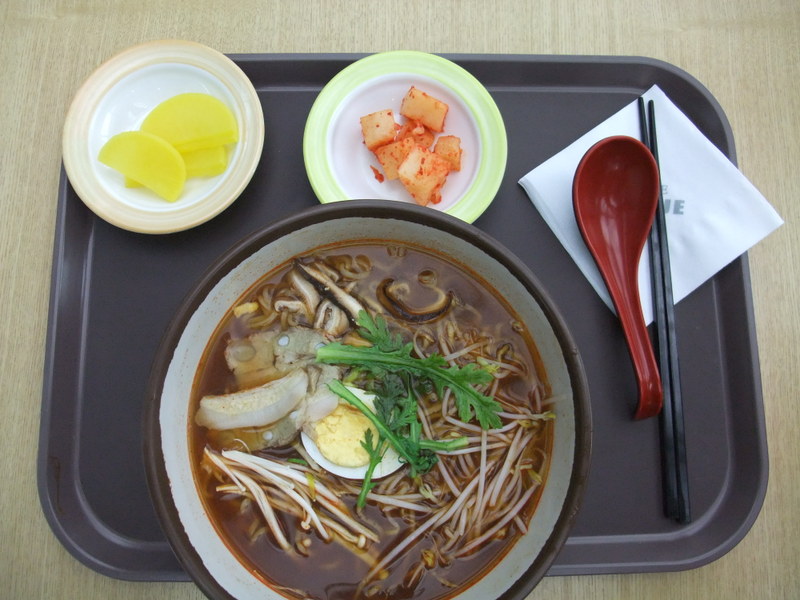 This picture was of my lunch, ramen. This ramen was so-so, but it was intersting that kimchi wasw added to all the food in South Korea.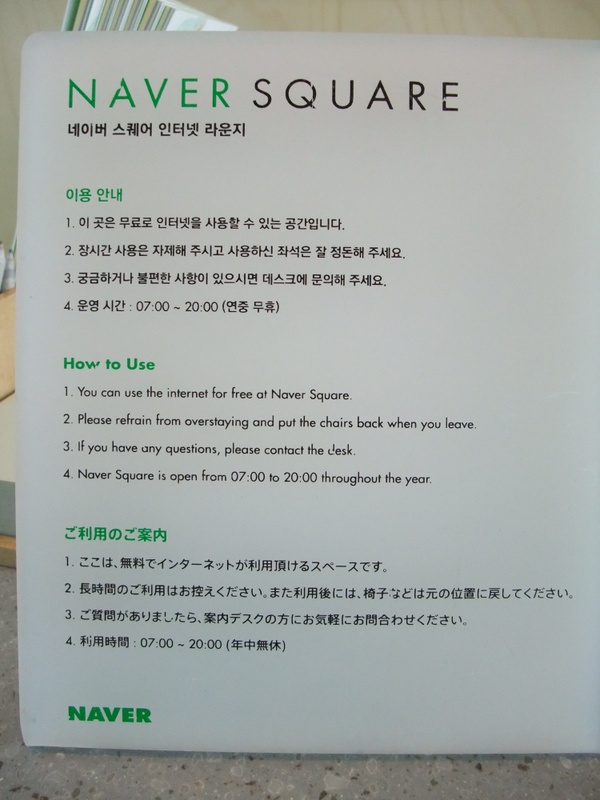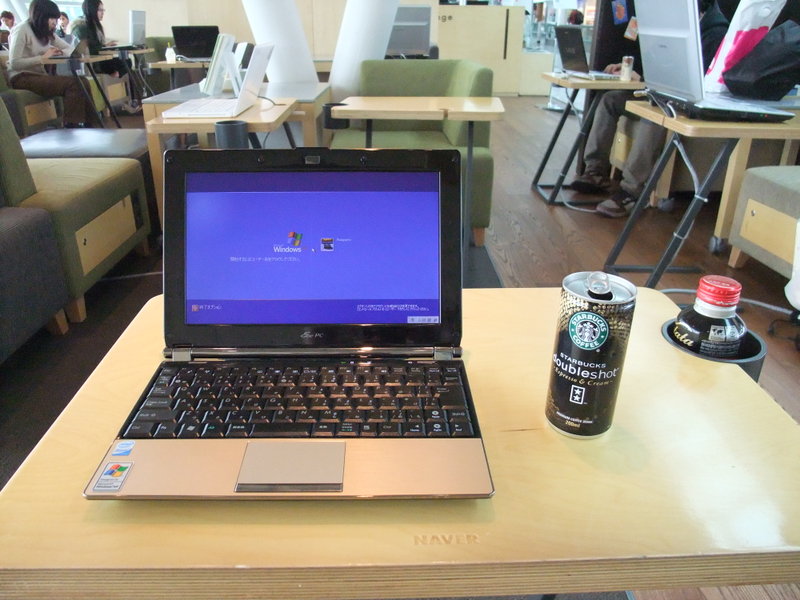 After getting tired from walking, I moved to my depature gate. At that time I found a wonderful network service. I'll show you two pictures about it. It was called Naver Square. Naver is a famous network service in South Korea and offers free access to the internet around here. I dropped in at the square with a canned coffee and took my PC out of my daypack and turned it on. My pc was easily connected to the internet. It was very useful. I read some news in Japan while I was in Seoul. I checked my e-mails and replied to some of them and started writing these trip notes.
(Vocabulary)
flit through someone's mind 考えなどがチラッと(人)の心をかすめる
writing brush 毛筆
international hub airport 国際ハブ空港
(KW: 仁川空港)