It's great fun for me to wander in strange countries. Italy was certainly one of those strange countries. From the color of the ambulances to the shape of power transmission towers, everything new was interesting. The first picture was the gate of the highway taken when reentering the highway after shopping in a souvenir shop along the highway. I wanted to take the ambulance, but failed due to the swinging bus. Around from Tuscany to Lazio I saw several hills on which were ordinary people's houses or ruined-looking stony constructions. Were they remnants of medieval fortresses? The train track was running parallel to our highway and I could take a picture of a train by accident. Might it be a Eurostar? When I shot the picture, I couldn't tell and I examined it after returning to Japan. It was a mere high speed train. To tell the truth, I've never seen the Eurostar. I'm going to get on the Eurostar between England and France some day. The river which we were crossing in the next picture was the Tiber. The signboard on the roadside told me so. It meant we were approaching Rome. I saw the display of "Napoli", too. I thought, when I visited Italy next, I would be sure to see Napoli. I remembered the phrase, "See Naples and then die".

Route Map: Florence --- Restaurant CASANOVA
http://kumo.typepad.jp/Euro13/Florence_Lunch_CASANOVA.html

(Vocabulary)
power transmission tower  送電塔
ruined [形][限定]破壊された, 廃墟となった.
remnant  (特に書き言葉) (わずかな) 残り物, 生存者
the remnants of their meal 彼らの食事の残り物
fortress  (大規模な) 要塞, 要塞都市
parallel to/with sth  <…>に平行な[並行して]
run parallel  平行に[並行して]走る
Tiber [the ~] テーベレ川、テヴェレ川 《ローマを貫いて流れる川》.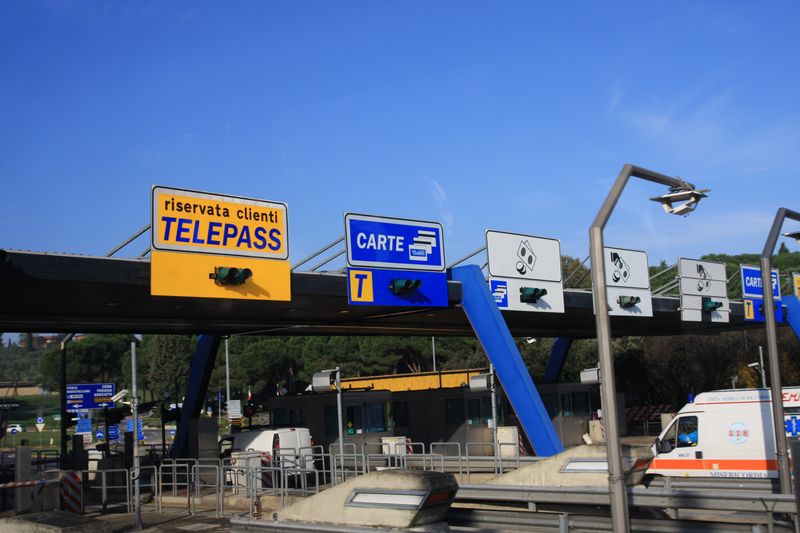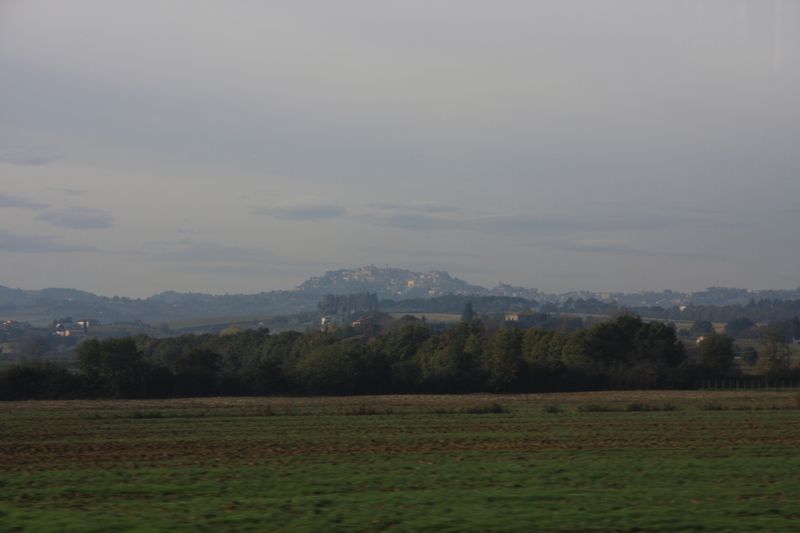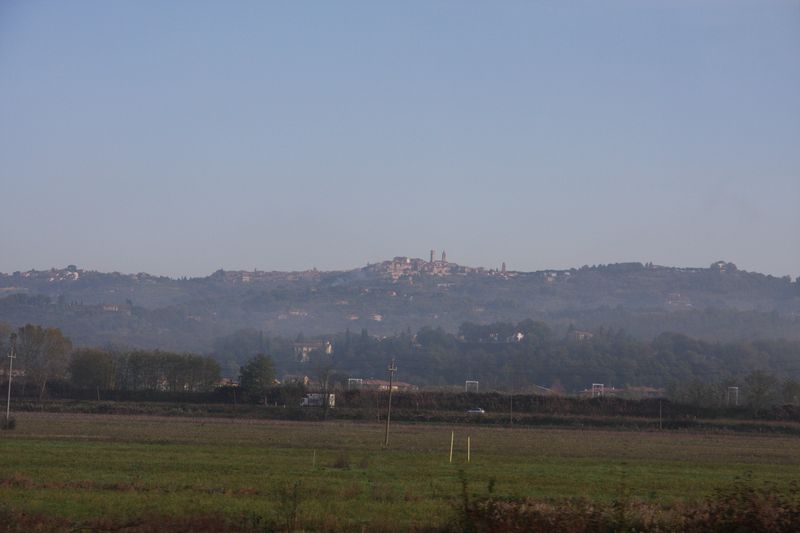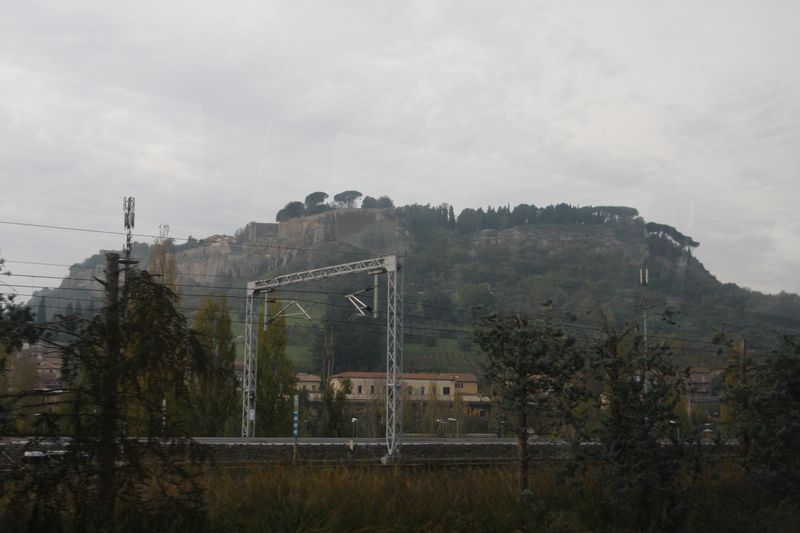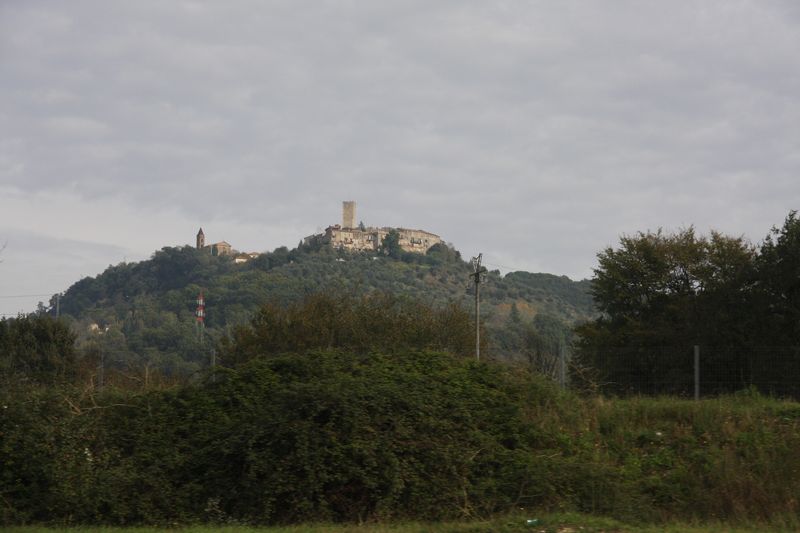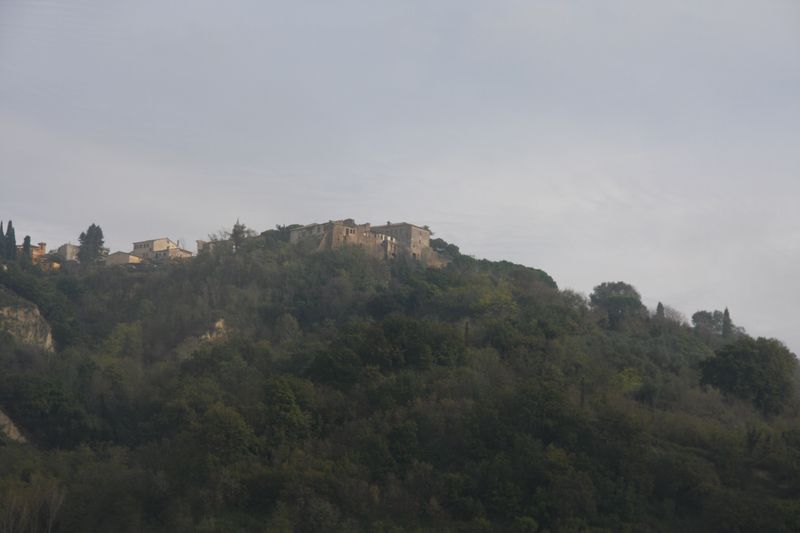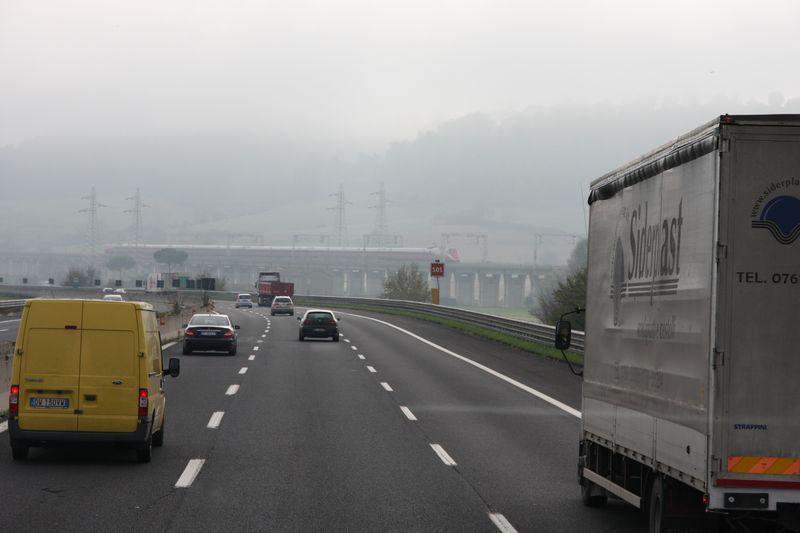 ユーロスターかと思いきや、、、、