We enjoyed sightseeing on the northern coast of Shiretoko Peninsula all morning. After the cruising, we crossed over the Shiretoko Touge Pass to the southern coast of the peninsula. No sooner had we gone ashore than it began to rain, but we were so accustomed to rain!
  We rode in the direction of the tip of the peninsula along the coast and finally reached the end point of the road. The first picture was shot there. If you want to go farther, you have to prepare lots of special gear and enough food for the trip. We dropped in at the Shiretoko Information Center, which was called "Shiretoko World Heritage Rusa Field House". I'll show you a picture which was taken at the entrance. I felt something funny about the word "field house", but this is just "Japanglish", which was a word produced in Japan. It was a kind of education facility for visitors about nature. The authorities urge climbers and trekkers to visit the facility and get information from rangers.
  Another picture shows Seseki Hot Spring, which was spewing in the sea and you can bathe in it only during the ebb tide. I wanted to soak in it, but it took more than an hour to go back to the hotel and the riding after bathing would make it easy to catch cold. I gave up bathing there.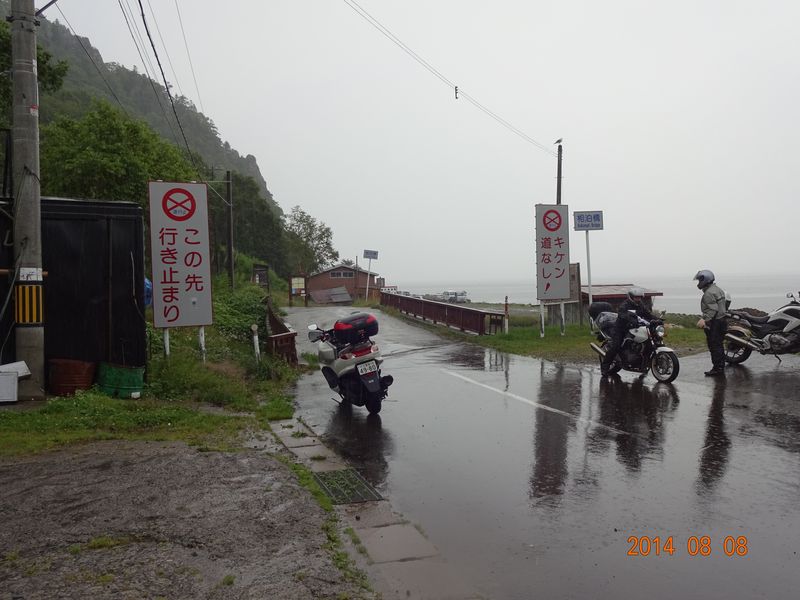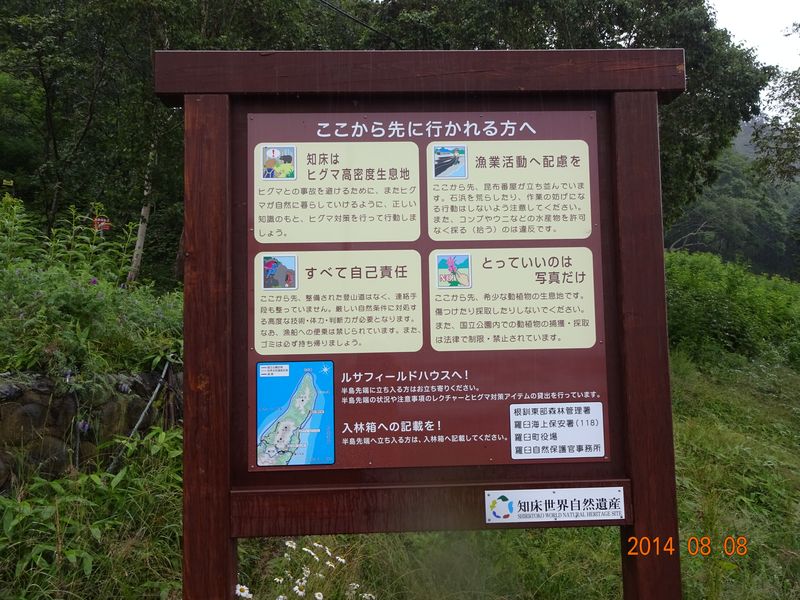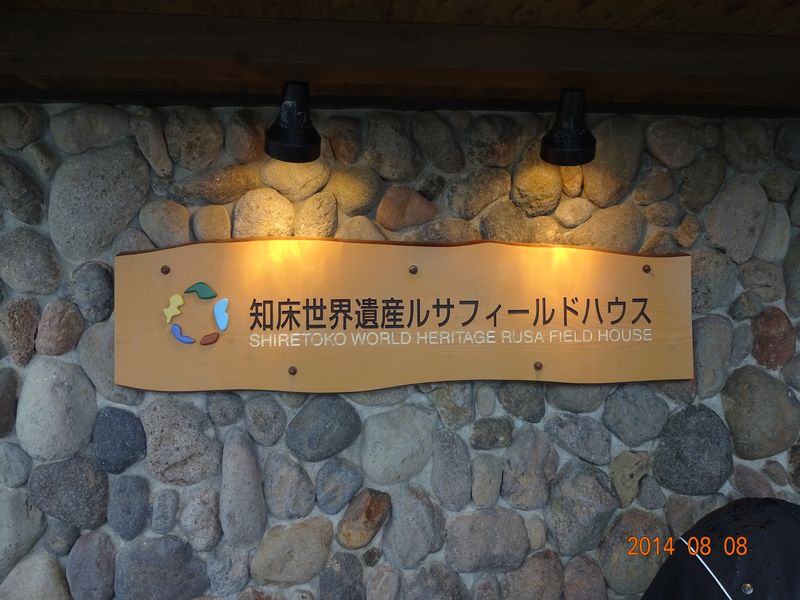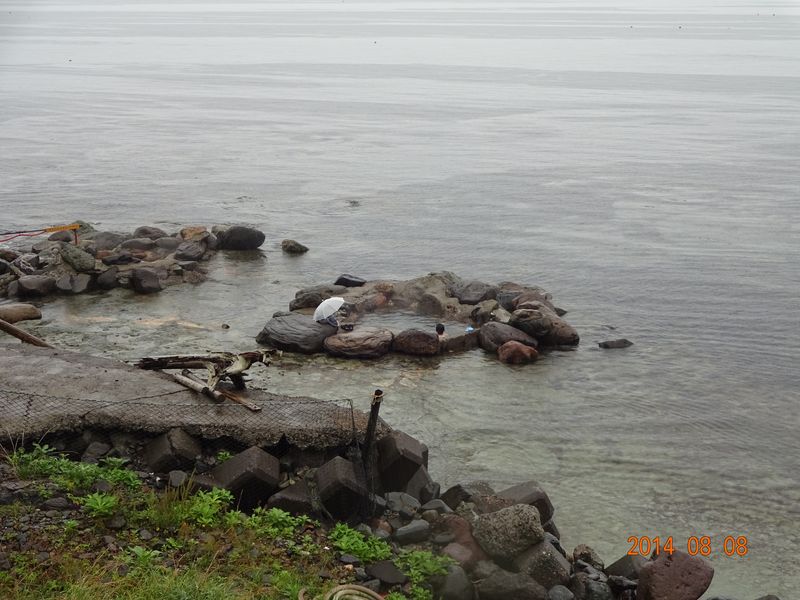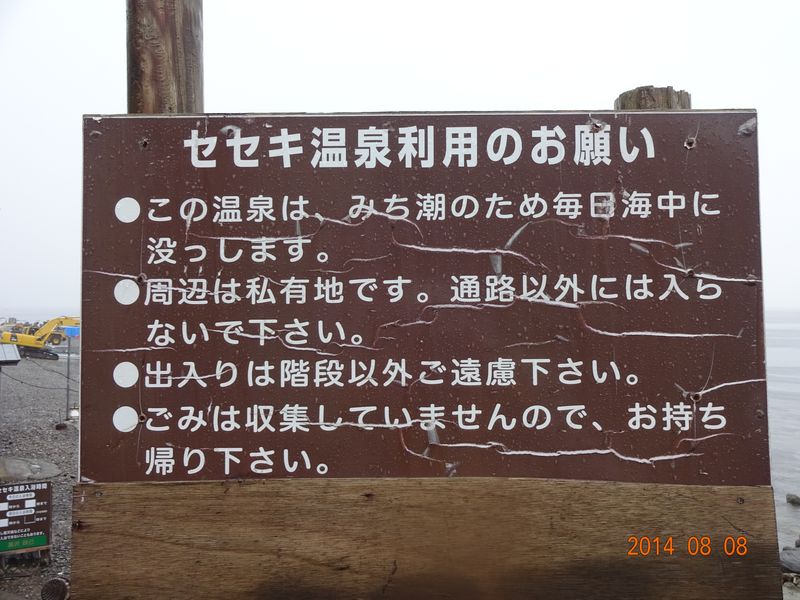 せせき温泉については上の説明を読んでもらうこととして、「フィールドハウス」には? ルサは地名です。ちなみに field house で検索すると結果は

http://www.bing.com/images/search?q=field+house&FORM=HDRSC2

手元にあるロングマン英和辞書では
field house
1 (スポーツチームの) 器具倉庫, 更衣用建物
2 体育館
となっています。世界遺産となった今、気をつけて欲しいものです。観光案内所でよいのではないでしょうか?英語にするなら Information Center でしょうか。