After coming back to Japan, while I was investigating this walled city, Neuf-Brisach, I recalled the Japanese star-shaped fort, Goryokaku, and I was surprised to know that the designer of the fort was from Ehime Prefecture, in which I live. I wrote about this astonishing thing here(url).
  4 years after I wrote the article that I showed in the last entry, I found myself in front of a rotten-roofed parking lot in Ozu City on the way to a party place, where a farewell party would be held for one of my colleagues, who would leave my workplace for marriage. A shabby sign was hanging on the fence of the parking lot, saying that here was the birth place of the Takeda Brothers, one of whom had designed Goryokaku in Hakodate. The description was really simple.
  I rememberd the surname of the designer of Goryokaku. It was Takeda. Mr. Takeda whom I knew 4 years before and the man described on the sign must have been the same person. I was excited to know the fact at that time and I decided to visit Goryokaku and trace his whole life.
  I wanted to have a lot of time in Goryokaku, and didn't look around in Sapporo and many other tourist attractions on the way to Hakodate, but time was not enough. Anyway, I'll offer you some pictures and my opinion in the next entry.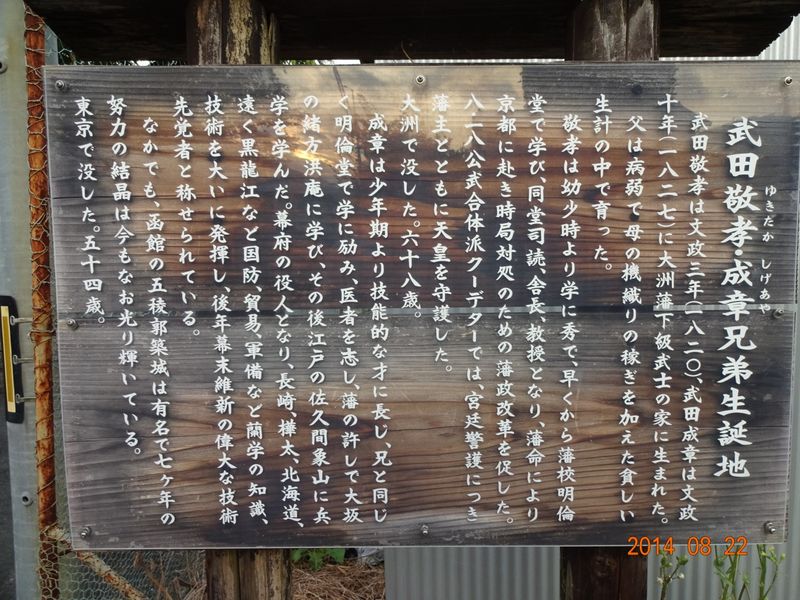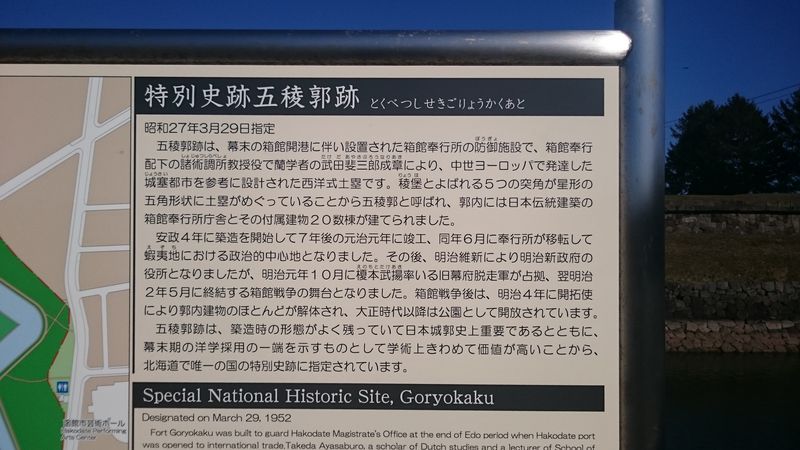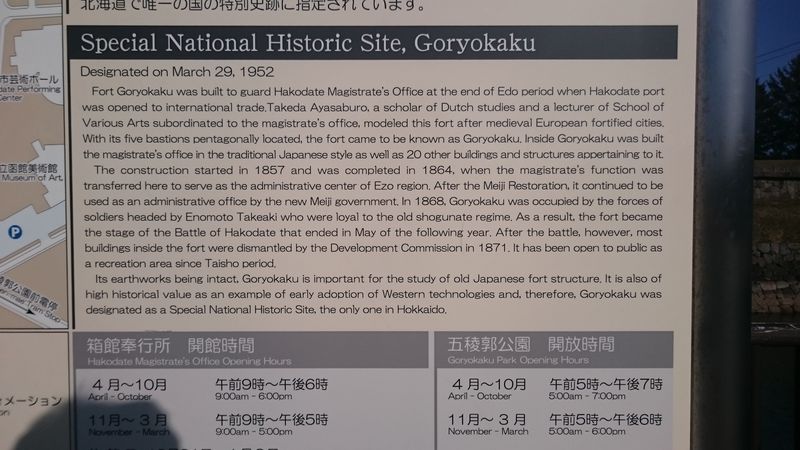 (北海道・東北旅行記)
帰国後、この街を調べているうちに、五稜郭の設計者が愛媛県出身だと知って驚いた。そんな優秀な人物が出ていたのかと、、、上記記事に書いたとおりである。
そして2014年8月。職場のスタッフの送別会に出るために大洲市内を歩いていると、、、屋根が朽ちた古い駐車場があった。そこにこんな看板が、、、名前が違っているが、五稜郭築城と書いてある。2010年に知った武田某と同一人物に違いない。大変な業績だと思うのだが、こんな看板一つで良いのか?いつか五稜郭に行き、武田成章の足跡をたどってみようと考えた。

  http://kumo.typepad.jp/weblog/2010/04/neufbrisach-.html