The huge information on "Omachi Keigetu" was exhibited in the main building. Getting a look at his name, I recalled his monuments which I had seen in Hotokegaura and Kochi Prefecture about ten years ago. I didn't remember his name until that time. It's because I saw the vast collections on him that I wrote about him the other day in the article of the ferryboat from Hokkaido to Aomori. I'm sure the collections hit a lot of people on a gut level.
  Omachi Keigetu was born in Kochi Prefecture, traveled across the country, climbed various mountains, loved nature and alcohol, and finally reached Tsuta Onsen Hot Spa. Time was when the area which included Mt. Hakkoda, Towada Lake, and the hot spas around there wasn't known at all in the country. However, he became obsessed over the area around Mt. Hakkoda. He moved with his family and died at Tsuta Onsen Hot Spa a little later, in 1925. "Sounkyo", which is one of the best known tourist attractions in Hokkaido, was also named by him. I heard about his tomb, and visited it. It was near the spa.
  His tomb was located in the forest and the approach was swept. His tomb was put between two other tombs, which said Takeda Chiyosaburo and Ogasawara Koichi. Who were they? I knew the answer 3 hours later and I'll write about them in the following articles.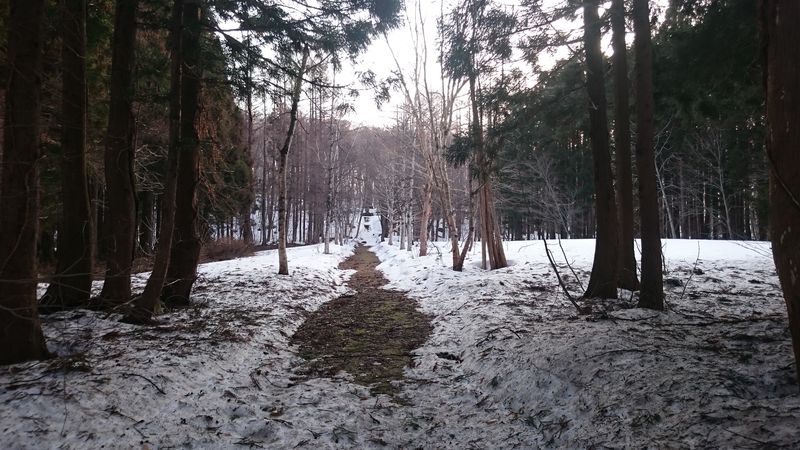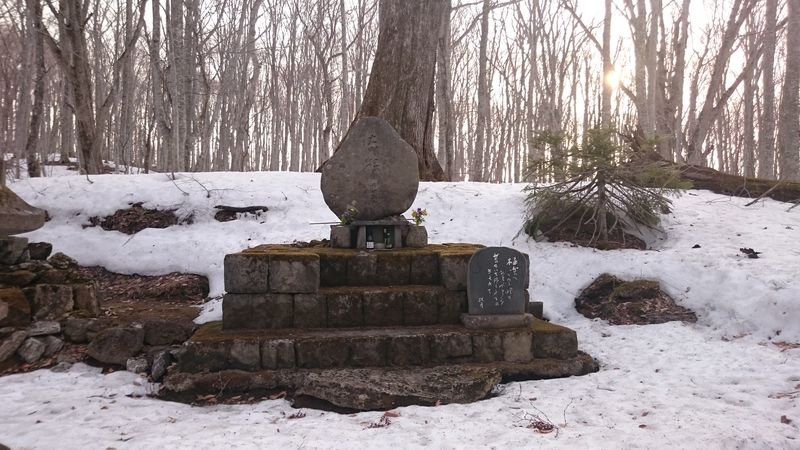 温泉には『大町桂月』資料館が併設されていた。仏ヶ浦や高知県で見た大町桂月の歌碑を思い出した。じっくりと彼のことをここで学んだ。少し前にフェリーの中から撮った写真で彼のことを書いたのはここでの出会いがあったから。長く忘れていた名前だった。この資料館にある彼の資料はきっと多くの人々の心にずしりと響くと思う。

高知県に生まれ、全国を旅し、山に登り、酒を愛し、たどり着いたのがこの八甲田山。当時無名の地であったこの地域を全国的に知らしめた。北海道に層雲峡という観光地がある。この命名者が大町桂月だった。層雲峡を訪れたとき、その景観を見てなんとうまい名を付けたものよと思ったが、彼が付けた名前だった。彼はついにこの地へ移り住み、この蔦温泉で1925年、昭和を待たずに亡くなった。近くに墓があるというので訪ねた。彼の墓を中央にして両側にも墓があった。武田千代三郎、小笠原耕一とあったが誰?この答えは3時間後に判明する。