We stopped by the national treasure of Zuiganji Temple. I heard that the temple was under renovations from November in 2008 to March in 2018, so I assumed that tourists wouldn't be allowed to see inside the grounds, but we knew from a local person that visitors were permitted to walk in the grounds except the main building and we headed for the main entrance of the temple.
  The approaching street runs straight from the coast toward the main entrance and I recognized the painful damage on the temple from a distance of 100 meters. The first picture was shot by me at that time, and the 2nd is quoted from the temple's official website, which shows the original image of the entrance. The 3rd was taken while walking in the grounds. Those woods were damaged by the seawater caused by the 2011 Tsunami. They say the stretch of coastline was not so heavily damaged by the tsunami thanks to small rocks and islands in the bay. That might be true, in terms of human lives, but I was lost for words to look at the devastated woods, no, this can't be called woods. How long does it take to recover the original woods? Several decades of years? Several hundreds of years?
  As I didn't know much about the temple, I hired a tour guide. That middle-aged lady was really kind and elaborately explained its history. The geological formations around there are not so hard and lots of trainee priests dug caves and lived in them for a certain time. The story about the priests from the guide was really intersting.
  The wandering in the grounds of the temple took more time than we expected. We skipped climbing up to the hill and headed for Tokyo, where we had an appointment with our daughter to have dinner.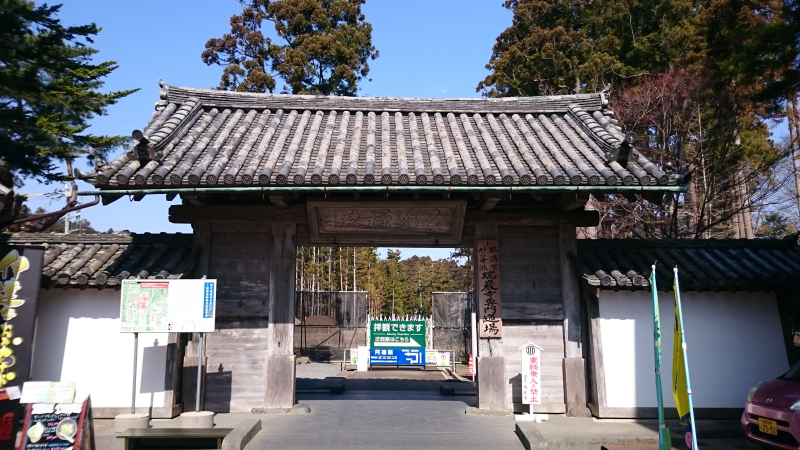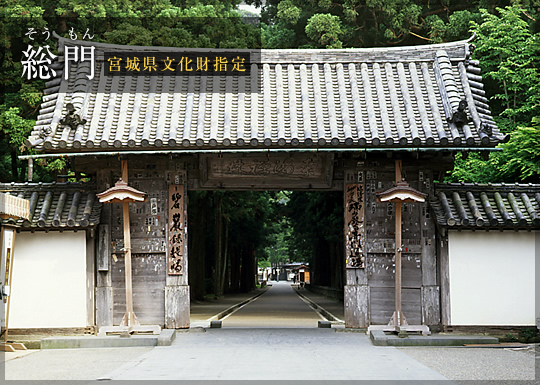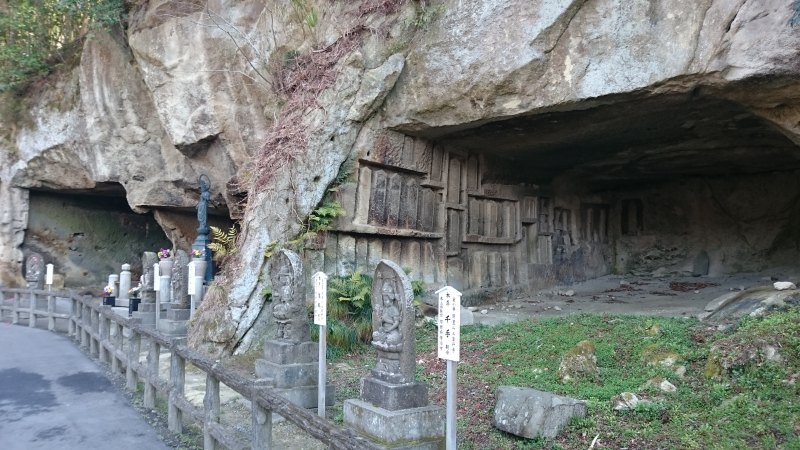 (北海道・東北旅行記/3月31日)

 予定には入れていなかったが国宝に指定されている瑞巌寺へ寄ってみた。今は工事中で入れないと思っていたのだが、本堂の手前までは行けるという。本堂は2008年11月から2018年3月までの予定で工事中。総門と呼ばれる境内への入り口の前に立って驚いた。写真を供覧する。瑞巌寺のウェブサイトから借用した写真を次に示す。後ろの林が無くなっている。これは2011年3月の津波による。
 
 この地域は沖に広がる小さな島のお陰で津波被害が少なかったと聞いたが、それでもこの森は海水を被り枯れてしまった。元のように戻るには何十年も、ひょっとしたら何百年もかかるのかもしれない。
 
 瑞巌寺についてあまり知識が無かったので観光ガイドを依頼して、見て回ることを許された場所だけ歩いた。詳しいことは公式ウェブサイトをみていただければと思うが、その歴史の重さを実感した。修行僧達が暮らした岩穴の写真をupする。このあたりの岩は柔らかく彫りやすいそうで、僧たちはこの穴に暮らして自らを鍛えたという。