The hotel of this day was located at the base of the Izu Peninsula and the moving distance was only 150km. That meant that we were able to drop in at where we liked on the way. We had several options and I picked Hakone, Ashinoko Lake, and Mt. Fuji, over a red wine on the previous night.
  I knew that it was prohibited now to access a part of Hakone, Owakudani, due to the volcanic activities which had started a few years ago and are still giving off poisonous gas. Curiosity, however, got the better of me and I headed for Owakudani, despite my wife's advice. As I expected, the road to Owakudani was closed, which is shown in the picture. For international subscribers, it's the link to Owakudani.
  Visiting Hakone Shrine and walking along the lakeside of Ashinoko Lake and around the renovated Hakone Barrier, we spent a very relaxing morning. Hakone is one of the famous tourist spots and is also known as the finishing and starting point of Hakone Ekiden on the one hand, but it used to be a strategically important location between Edo, which we call Tokyo now, and western Japan on the other hand. We viewed and enjoyed the scenic Mt. Fuji and Ashinoko Lake, which hadn't changed since long ago. Then, we left for the next destination.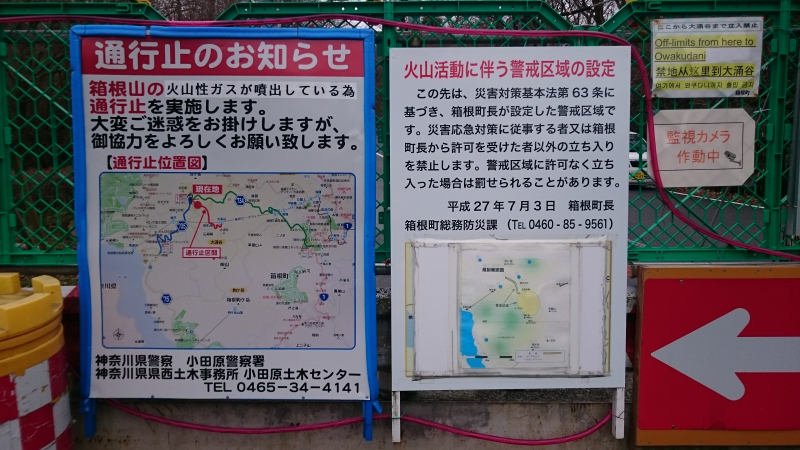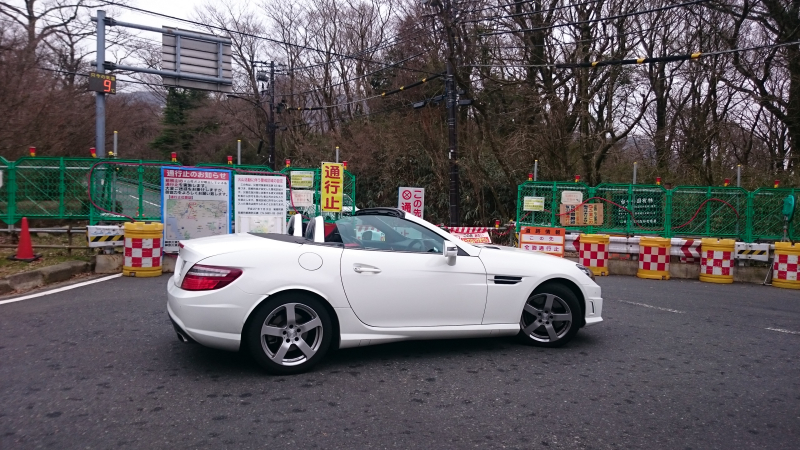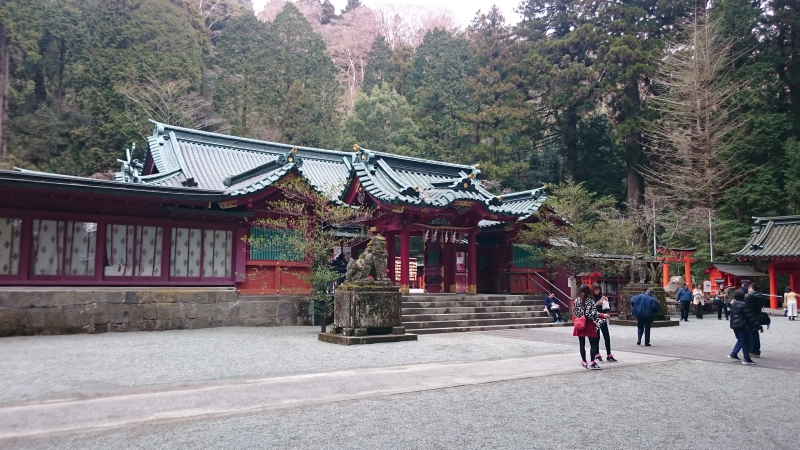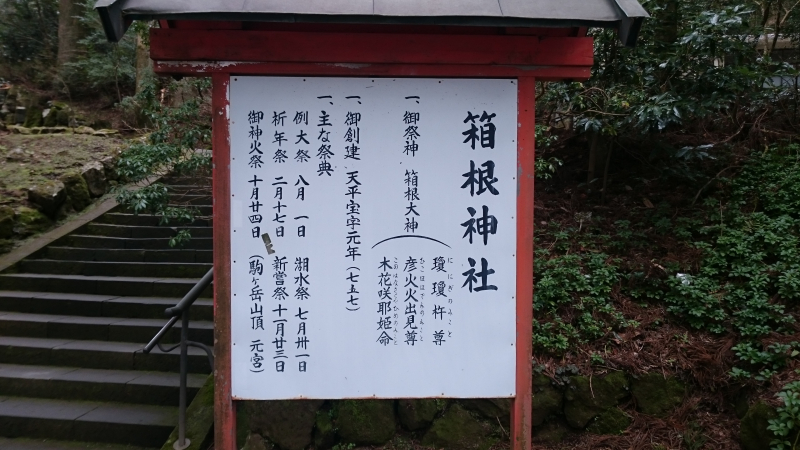 今日の宿は伊豆半島の付け根に予定している。そこまでは比較的近いので途中寄り道が出来る。選択種は数多くあったが、昨夜ワインを飲みながら地図を眺めて決めたのが、箱根、芦ノ湖、富士山である。
 今、箱根は火山活動が活発化して一部立ち入りを制限されている。怖い物見たさで近くまで行ってみたが、箱根の中心地とも呼べる大涌谷への道は閉鎖されていた。外国からアクセスしていただいている読者の皆さんのためにどのような場所なのか見てもらうためリンクを張っておく。
 そして、箱根神社参拝、芦ノ湖湖畔、箱根関所跡を散策。箱根は今は箱根駅伝で有名だが、ここには箱根関所があった。箱根はかつて西から当時江戸と呼ばれた今の東京へ入るときの軍事上の要衝で、江戸を守るための関所が置かれていたのである。当時から変わらぬ芦ノ湖や富士山の雄大な眺めを堪能して次の目的地へ向かった。