We would return to Japan by direct flight from Kota Kinabalu(KK), though we came to KK via Kuala Lumpur from Japan. Giving up the delicious breakfast, which was included in the hotel fee, we left our hotel so early and still in darkness. We arrived at Kota Kinabalu International Airport before dawn. The taxi driver, whom a hotel staff called, was amiable and he looked happy with all smiles when I said, "We'll be back again."
  Just after the arrival, we checked-in our luggage and then took seats by the window of the cafe toward the east. To tell the truth, it was all right if we had started the day an hour later, but I had a reason to have to get to the airport before sunrise. Mt. Kinabalu was it!
  I approached the base of Mt. Kinabalu on Sept. 2nd, but it was raining and I wasn't able to view its summit. Then, N chan's father advised me to see it from the airport and its silhouette against the rising sun was beyond description. I followed his advice. My digital camera was not powerful enough to inform you of the magnificence of Mt. Kinabalu. I heard the best season for climbing was spring. I'd like to visit KK again in spring!
(Vocabulary)
be all smiles 満面に笑みを浮かべる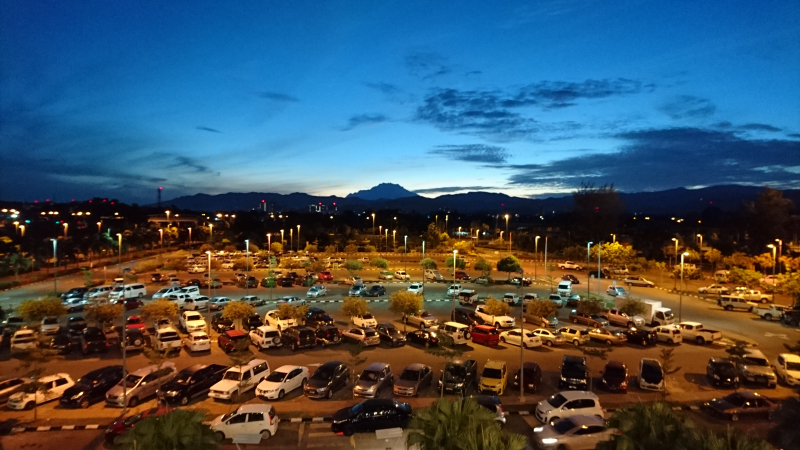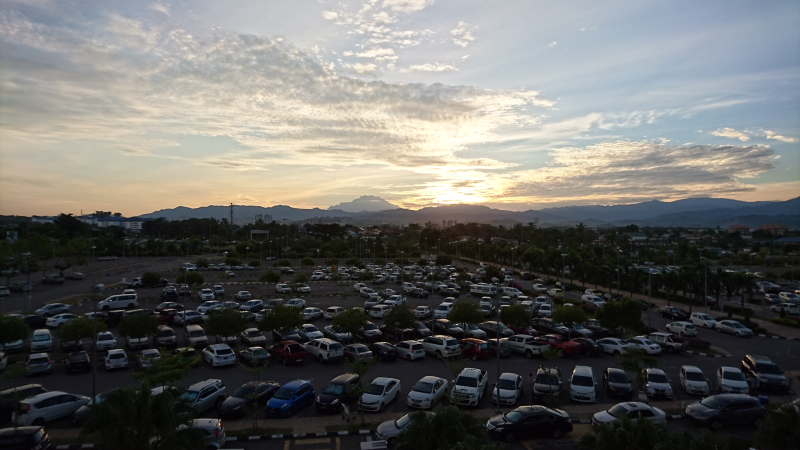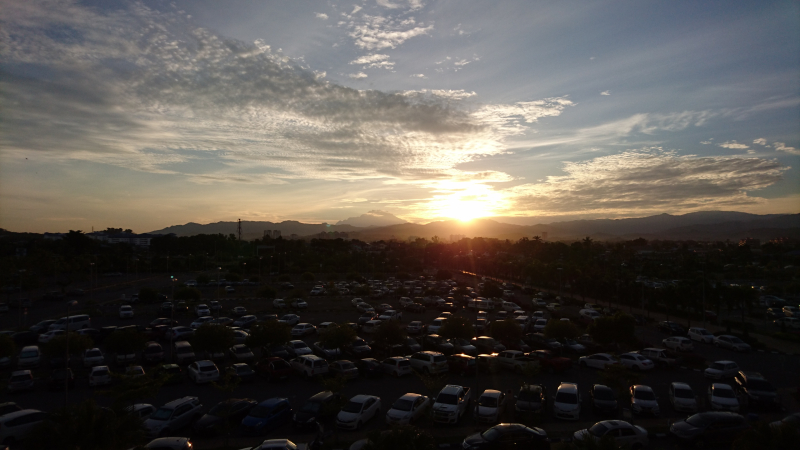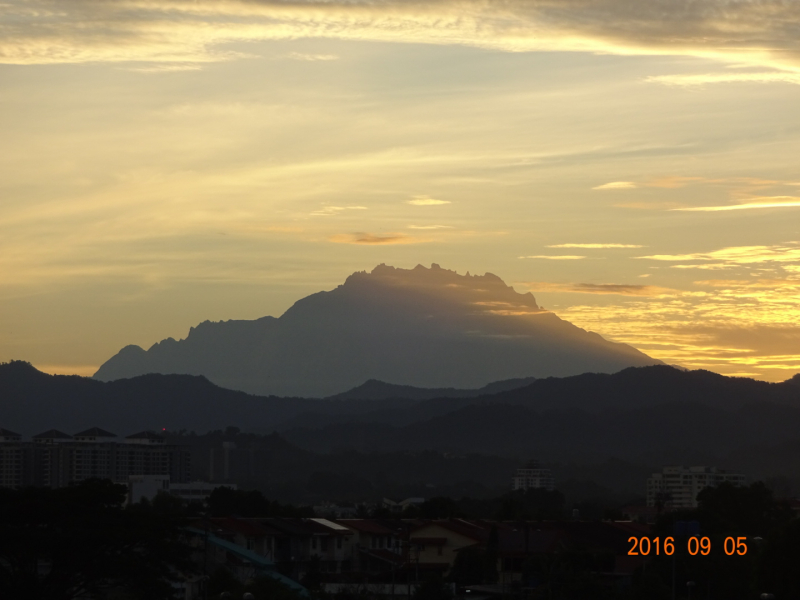 マレーシア旅行記: 空港から朝日に映えるキナバル山を望む
 
ホテルの宿泊料に含まれる美味しい朝食を我慢して夜明け前の空港に着いた。ホテルのフロントで呼んでもらったタクシーの運転手も感じの良い人だった。また来るよと挨拶すると、本当に嬉しそうな顔をしていた。
 
空港到着後すぐに、スーツケースを預けて近くのカフェの窓に近い席に座った。空港到着を1時間くらい遅くしても問題は無かったのだが、実は早く来たい理由があった。キナバル山だ。
 
先日近くまで行ったのに雨で見えなかったキナバル山だが、晴れていたら空港から見えるとNちゃんパパに聞いていたのだ。そして今日は晴れ!キナバル山に朝日が昇るという。小さなデジカメでは迫力が伝わらないと思うが、美しい景色だった。登山するにはベストシーズンは春と聞いた。次回は春にまた来ることにしよう。