At the end of the 19th century the England based North Borneo Company built 193km of railway in order to transport the crops produced at their plantation farms. A part of this railroad is utilized for sightseeing at present. The steam locomotive train is on service twice a week for tourists. This sightseeing train is extremely popular and you have to reserve seats far in advance. The tour fare included the transport fee between the station and hotels in KK city.
  Starting at Tanjung Aru Station near KK International Airport at 10 o'clock, it was to be back at 14:00 hours at the same station, but our train took extra time for water refilling and its heating, and we came back at about 15:00 hours. The train took a short stop at Kinarut on the outward way for sightseeing and turned back at Papar. Coming back to the coach after sightseeing the street of Papar, our lunch was served. The distance of one way was only 38km, which the train traveled in 2 hours. It was really a slow and relaxing speed.
  Before its start, I had some time and took a walk to see all the length of the train. The fuel was wood, not coal. I was a little surprised, but Borneo is rich in wood, and taking the speed of the train into account, wood would be enough.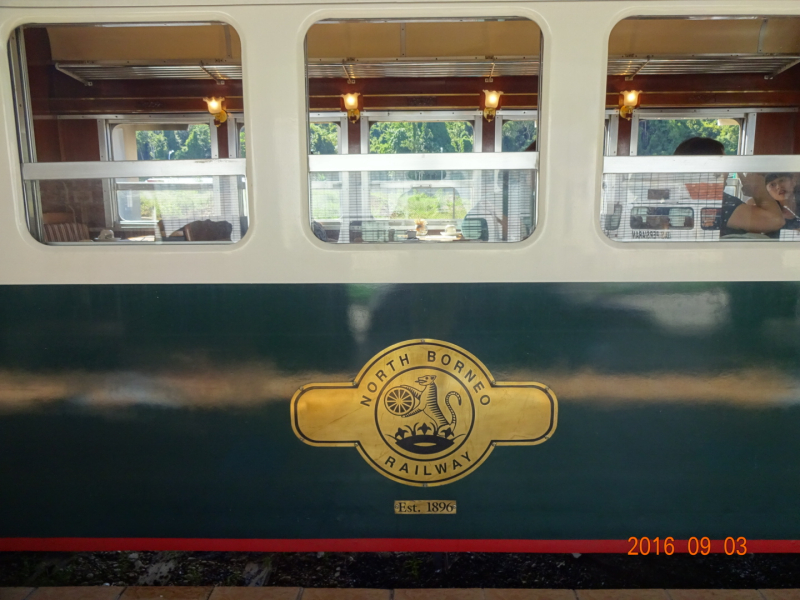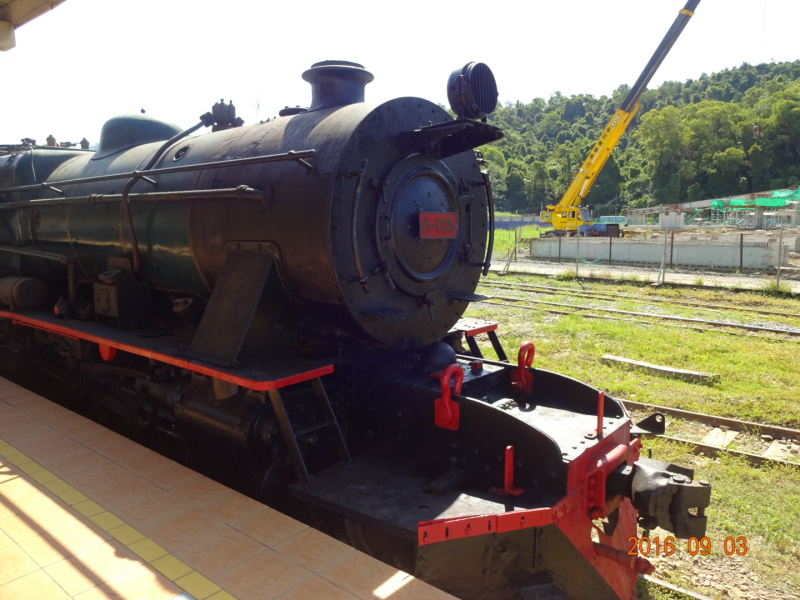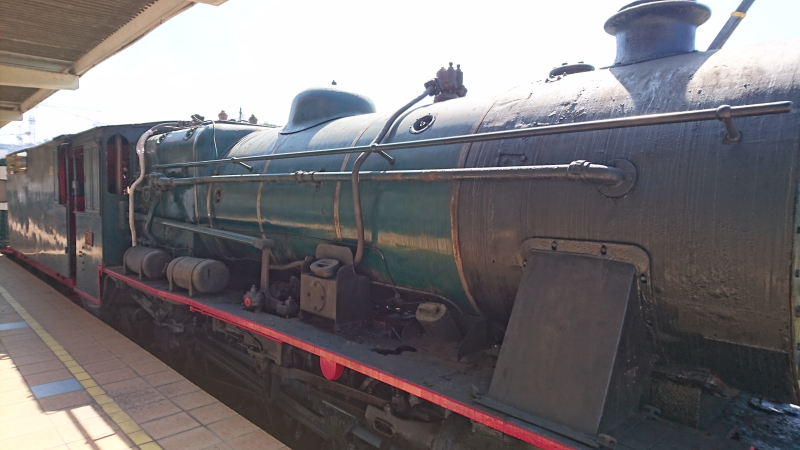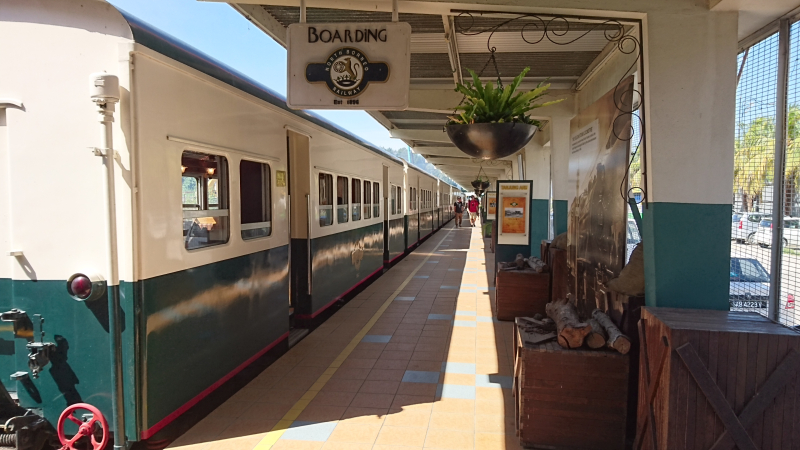 マレーシア旅行記: 北ボルネオ鉄道

19世紀末、イギリスの北ボルネオカンパニーがプランテーション農園から作物を運ぶために敷設した193kmの鉄道線路がある。現在、このルートの一部を観光客用に週2回、当時の蒸気機関車が運行されていて北ボルネオ鉄道と呼ばれている。人気が高く、かなり前から予約しないと乗れない。ツアーにはホテルへの送り迎えと列車利用がセットになっていた。

コタキナバル国際空港近くのタンジュン・アル駅を朝10時に出発して14時に戻ってくる予定だったが、折り返しの駅で水の補給と加熱に時間がかかり、15時頃、タンジュン・アル駅に戻ってきた。往路キナルート(Kinarut)という町で途中下車、街並みとマーケット散策、折り返しの駅パパール(Papar)で街を散策し、列車へ戻ると昼食が運ばれてきた。片道の距離は38km、これを2時間かけて走るのだからのんびりした旅だ。

出発前、少し時間があったので先頭から最後部まで歩いてみた。燃料は石炭ではなく薪だった。確かに材木なら腐るほどあるお国柄だ。石炭に比べ火力が落ちるが、のんびりした旅には問題ないのだろう。