You might not believe my words, but ordinary Japanese people were educated to hate military forces and military personnel. It seemed like the ghost of Douglas MacArthur, who wanted Japan to be unarmed forever, had possessed Japan. At present, however, people know that China has already stolen several Vietnamese and Philippine islands and is trying to snatch islands from even Japan. South Korea continues to stay illegally on the Japanese island of Takeshima as well as Russia on the northern territory of Japan.
  Ordinary people in Japan have been indifferent to national security, but thanks to rogue states around Japan, they became open-eyed to national security. I think it's desirable.
  I am one of those Japanese. Today I visited Kure Military Port Festa. The air-raid shelter of the headquarters, which was built in the port in the last stage of the Great East Asian War, became open to the public for the first time in 72 years and I was interested in that. Seeing the shelter, I couldn't help appreciate those who worked there during the war.
  Eventually, I joined the Military Port Tour held by the veterans association. A maritime veteran gave the visitors a detailed description about its history, naval vessels and submarines moored there. I felt pride as a veteran in his guidance and thought that Japan's Navy, what you call the Japanese Maritime Self-defense Force, was trustworthy at the same time. The biggest-ever battleship, Yamato, was built there and the dock of Yamato is still preserved and even works even now.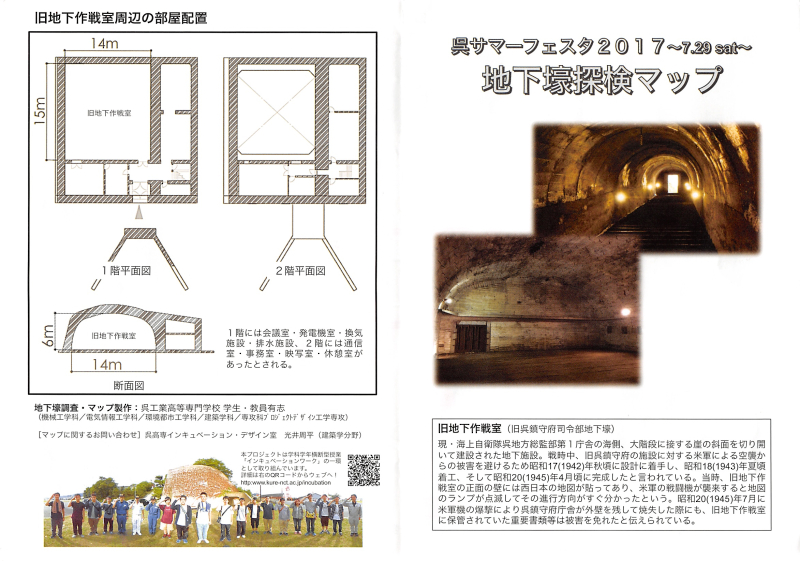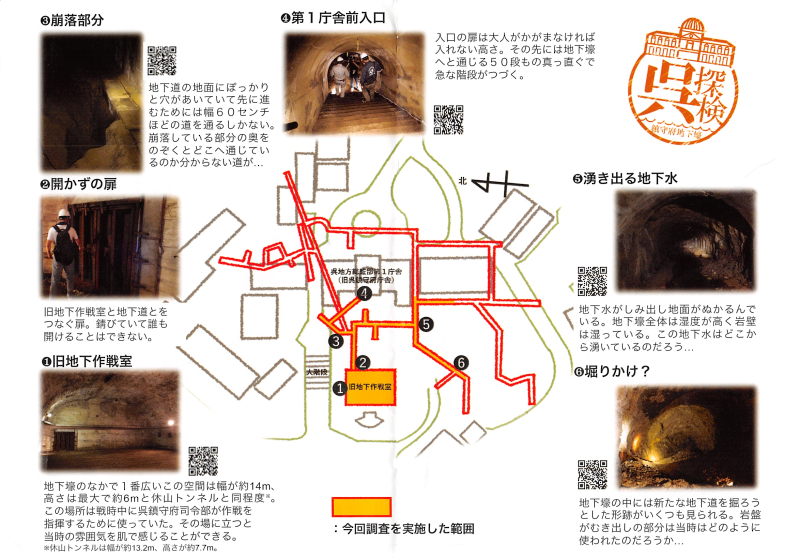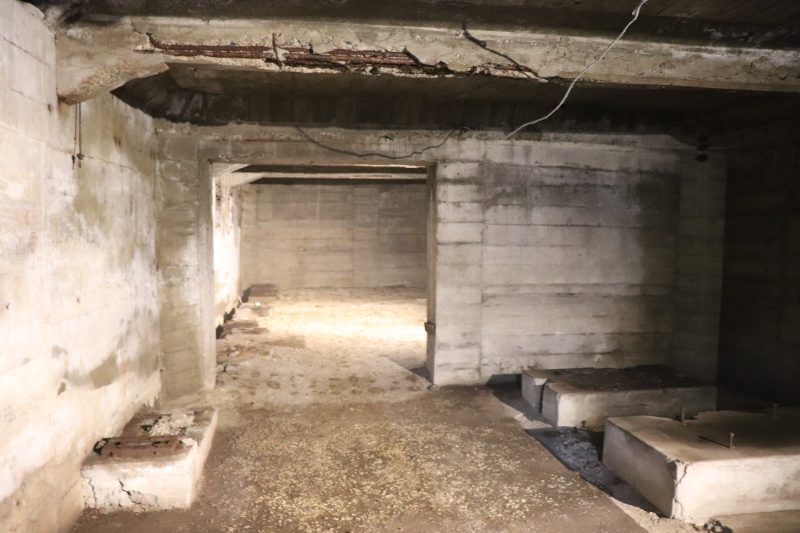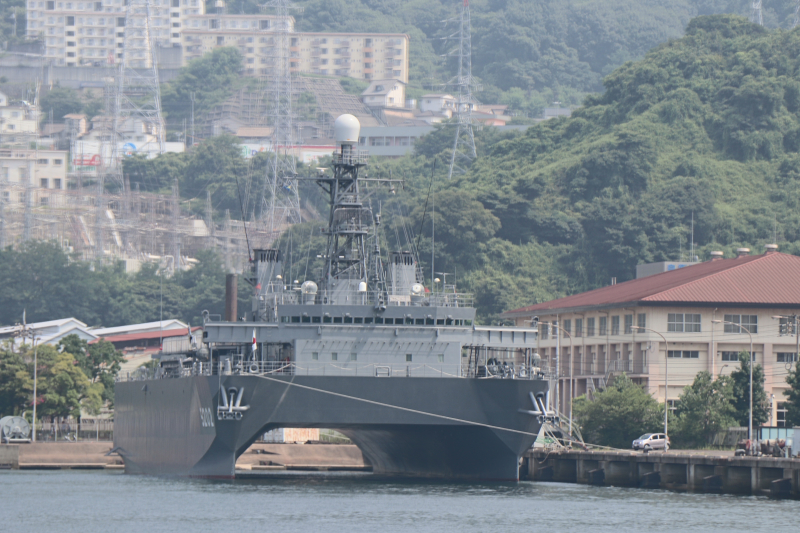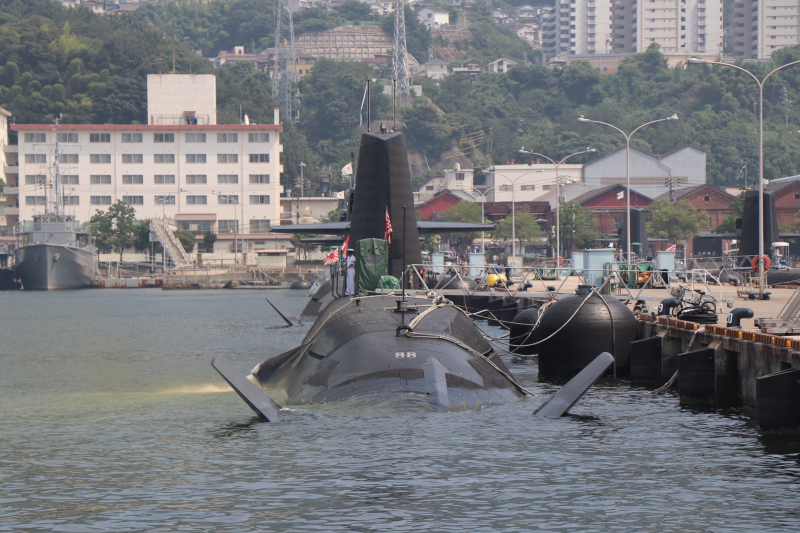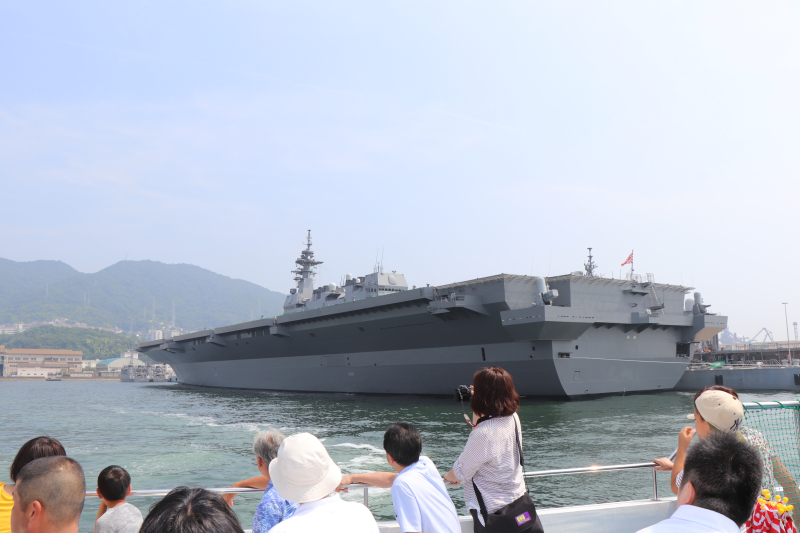 信じてもらえないだろうが、日本人は軍隊や軍人を忌み嫌うように教育されてきた。日本を再軍備させないとした連合軍の亡霊が今でも日本に取り憑いているようだ。しかし、シナが武力でフィリピンやベトナムの島を奪い、次に尖閣諸島を狙っている。南朝鮮は竹島を占拠しており、ロシアは北方領土を侵略中だ。
多くの日本人はこれまでアメリカの庇護の下、安保についてほとんど考えることがなかったように思うが、今は違う。シナの行動を見て、また北朝鮮の日本人拉致や核開発、、、これらのことが原因だと思われるが日本を守るための軍事に興味を持つ日本人が増えてきた。良いことだと思う。
僕もまさにそのような日本人の一人。今日は、呉軍港へ行ってきた。大東亜戦争末期に作られた防空壕が初めて一般公開されることになり見学した。当時の軍人たちが日本の滅亡を必死で防いでくれたことに感謝しないわけにはいかなかった。
その後、軍港ツアーがあったので参加した。退役軍人が案内をしてくれたのだが、彼の言葉の中に日本の軍人としての誇りを感じることが出来、海軍を頼もしく思った。史上最大の戦艦大和はこの軍港で建造され、そのドックが今でも残っていた。