Our next destination was Fern Grotto in Wailua River State Park. It was literally a fern covered lava rock grotto located on the fork of the Wailua River. This grotto was framed as a holy site for ancient Hawaiians a long time ago, but it was used for ordinary peoples' weddings until recently. After a big hurricane in 1992, however, it has been on the brink of collapse and the tourists weren't allowed to approach the cave. Our guide listed up the Japanese celebrities who celebrated their weddings here and I knew some of them. There was no access road to the grotto and we utilized one of the boat tours which were given by several boat companies. The breeze blowing on the boat going up Wailua River in the jungle was really comfortable.
  Leaving the romantic attraction, our car stopped by Opaekaa Falls on the way to the airport, but the falls were ordinary, nothing special to me. I wanted the tour company to be more concerned about the time distribution. When our minivan passed the biggest spiritual ruin of ancient Hawaiians, I pointed it out and asked the guide about that, and then she started to talk about the ruin, "Heiau". I wondered if the guide might be slighting her work.
  Though I didn't see even a half of the island, I had to leave the island. Kauai island was a very rural and peaceful place. The lives on the island would be stress-free, but if I lived on this island, this island would get old soon. There remains ancient nature in the northwest area of the island. If you want to visit there, it takes a week on foot and you have to charter a boat or a chopper. I get seasick in a small boat and am acrophobic. What can I do? Anyway, I wish I could be back on the island again.
(Vocabulary)
fern シダ (シダ目の植物の総称)
grotto 小さな洞穴, 洞窟
slight to offend someone by treating them rudely or without respect:
 
River Tours https://theta360.com/s/q1rhWfQc4mdFlw6Kji8dE8SaO
Wailua River State Park Fern Grotto https://theta360.com/s/bkT07OHD7fu0z1J8OZrFpf2mG
jungle https://theta360.com/s/rLXNjaeeqrDCxNF8G83vJoUBU
jungle2 https://theta360.com/s/fAYtQ5NEM6D0uTaoZipOayFNI
Fern Grotto https://theta360.com/s/kxZNgMrdNUBtFpjT43k4A57Ym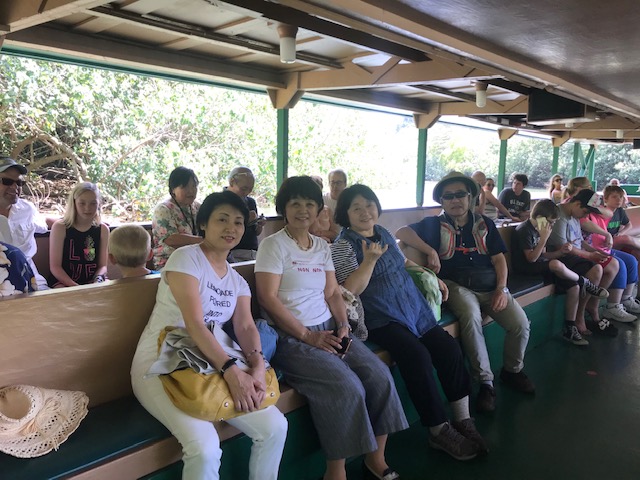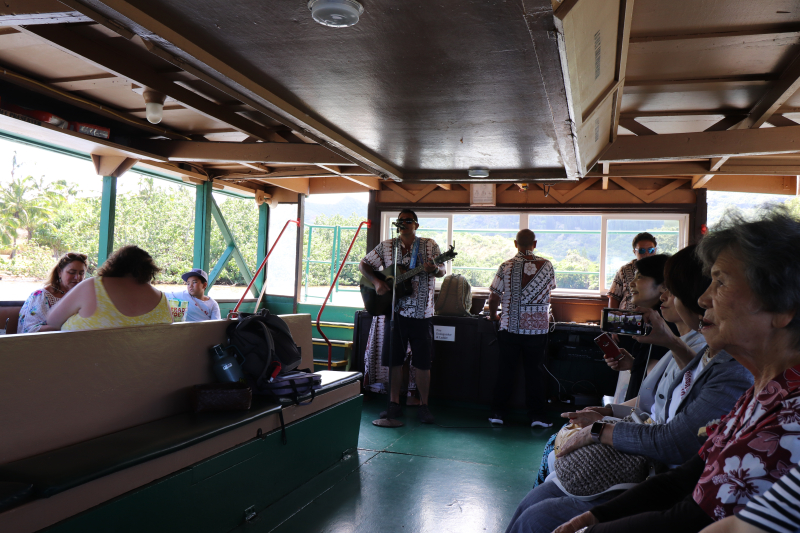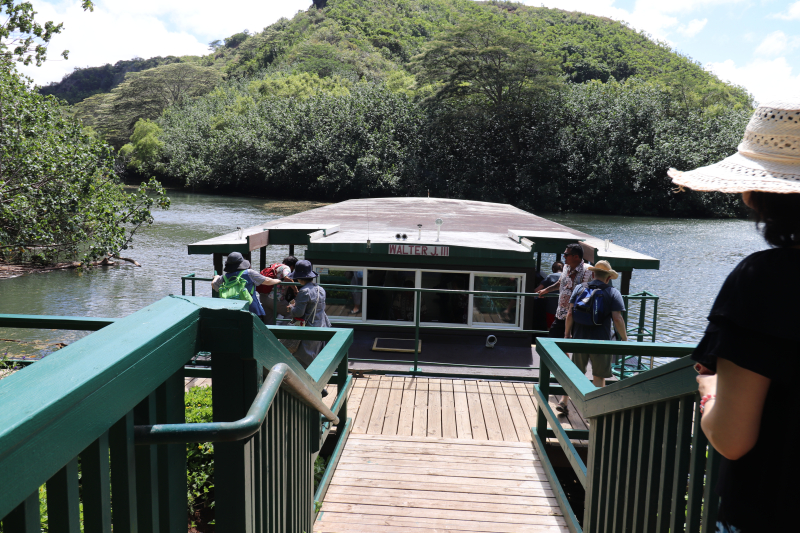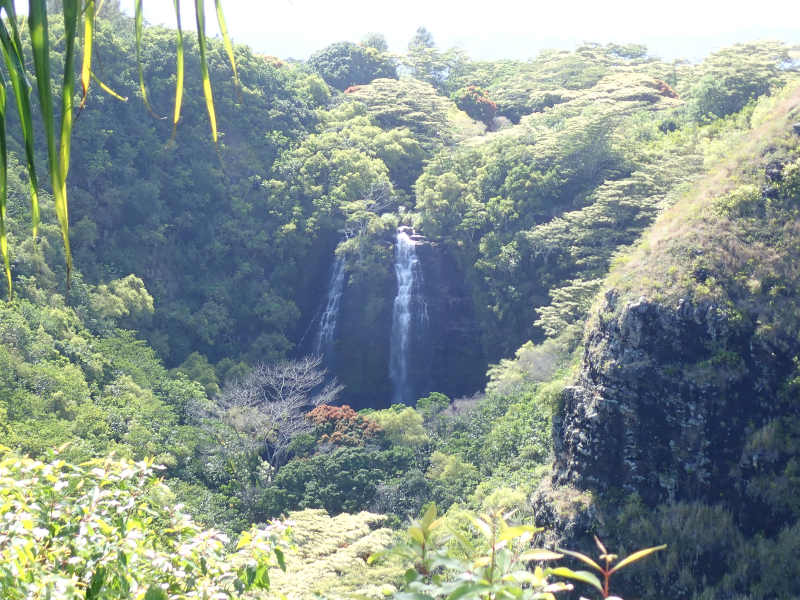 次に向かったのはワイメア渓谷と並んでカウアイ島を代表する観光スポット「シダの洞窟」。シダに覆われた溶岩洞窟。古代人にとってとても神聖な場所とされ、以前はここで結婚式を挙げることも出来たそうだが、今は、崩落の危険があり立入が禁止されている。ガイドがここで結婚式を挙げた日本の有名人の名前を列挙したが、知っている人が何人もいた。この場所へは道路が無く、ボートでやってくるしかないのだが、南国のジャングルの中を進むボート上は風があって涼しく、快適だった。
 
その後、車でオパエカア滝へ。この滝は特に感動無し。それよりも途中に古代ハワイアンの聖地ヘイアウが残っていることを知っていたので立ち寄るのかなと思ったがパス。ガイドに問うとヘイアウの説明を始めた。このガイド、仕事をさぼっているのではないかと少し腹が立った。
 
島の半分も見ていないが、帰りの飛行機の時間がせまって来た。空港に向かう車の中で考えた。カウアイ島はとっても田舎。ここに住むのはのんびりはするだろうけれど、刺激が少ないかなとも思う。島の北東部分には人跡未踏の土地がある。歩いてはいるには数日を要するため、その自然を堪能するには船で向かうか、ヘリコプターとなる。船酔いするし、高所恐怖症の自分には歩くしかないのだが、十分な時間も取れない。さてどうしたものか、、、まあ、また来ることにしよう。