Vicious Wuhan virus prevails around the world. I'm angry that China and WHO didn't take stern measures to confine it and stop spreading it. Lots of people, including my favorite comedian, who didn't need to die passed away. However, it's no use crying over that now.
  The prevalence of Wohan virus is not so heavy in my hometown compared with Tokyo, but health care facilities are likewise fewer. Even a small localized epidemic would lead to a serious situation. Health care personnel are required to expect the worst-case scenario.
  When I tidied up my room, a box of N95 masks came out. A few dozen masks were left in the box. I recalled that the local government or my office had offered it to medical personnel during the SARS pandemic back in 2003. Its expiration date for use is in 2013, but it would be no problem in daily life not for medical use even now. I'm using this in my daily commute.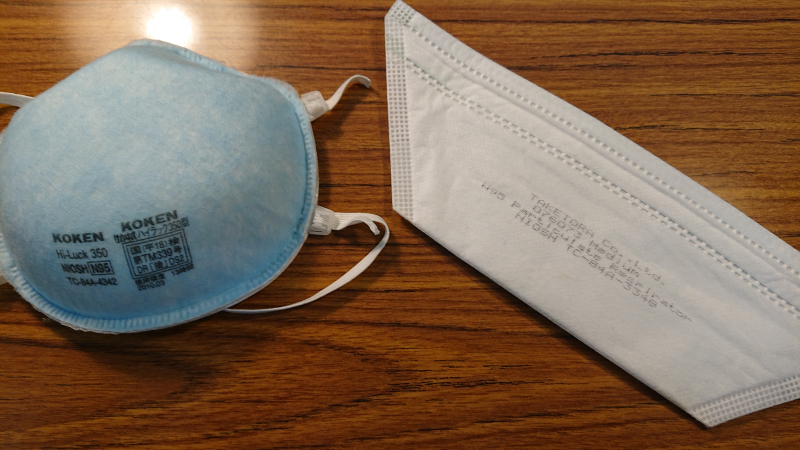 武漢ウイルスが世界的に蔓延している。早期に手を打たなかった支那やWHOに怒りを覚えるが、今それを言ったところで仕方がない。このあたりでは武漢ウイルスの広がりは東京ほどではない、しかし、東京に比べ医療機関が少ないから、一度感染が拡がったら医療崩壊を起こすだろう。考えられる限りの対策を講じておこう。部屋の片付けをしていたらSARSパンデミックの時に用意していたN95マスクが大量に出てきた。使用期限は切れているが、通勤時にはこれを使うことにしよう。