I went on an overnight domestic trip to Dazaifu City. The purposes were two. One is a new year's visit to the Dazaifu Tenmangu Shrine, and the other is watching a Karuta match of my eldest daughter.
Today's Dazaifu City owes its name to an office called the Dazaifu or "Government-General Headquarters," which was established approximately 1300 years ago and which ruled all of Kyushu for a period of some 500 years. Within the city, there are many historical sites which serve as reminders of its past, including the ruins of the Dazaifu itself, the Mizuki("Water Fortress"), Kanzeonji Temple, Chikuzen Kokubunnji Temple, and Dazaifu Tenmangu Shrine. Dazaifu Tenmangu Shrine is sacred to the memory of Michizane Sugawara, also known as "The God of Learning." In 901 A.D., Michizane was suddenly demoted from his position as Minister of the Right and sent to work at the Dazaifu, where he died two years later. Tenmangu Shrine was built on the site of his grave. The main hall, as it stands today, was constructed in 1591 A.D. and it is registered as an important Cultural Property.
My second daughter will take the entrance exams of some universities this winter. I prayed for her success to Michizane Sugawara, the God of Learning. This shrine is famous among students preparing for an exam. Many entrance test takers visit here every year.
Next, I'd like to write about the rule of Karuta, but it's beyond my English ability. I'm going to show you how to play Karuta here some day.
(Vocabulary)
sacred 神聖な 極めて重要な
Sacred to the memory of sb (墓碑銘で)~にささげる
test takers 受験者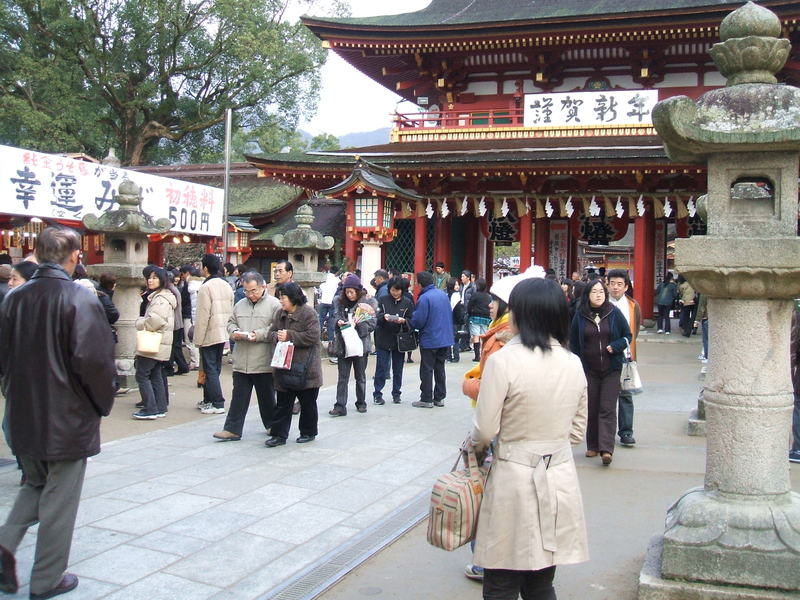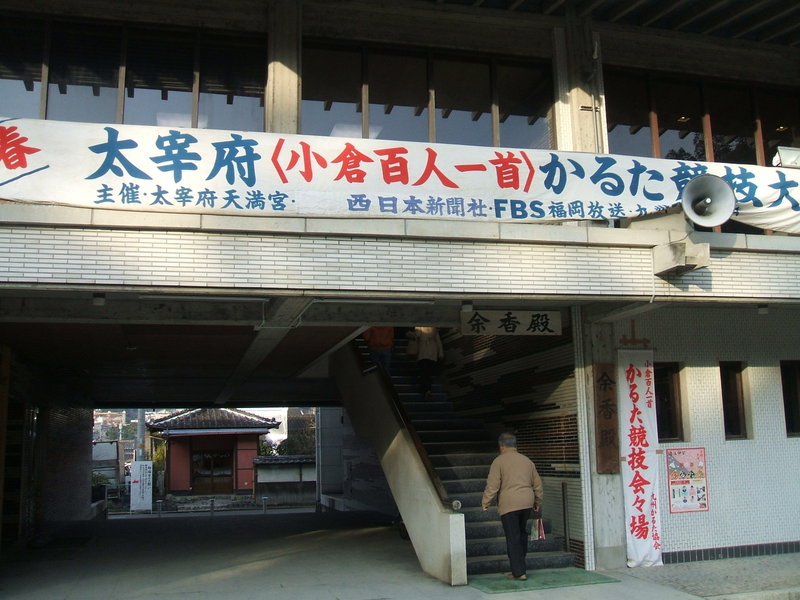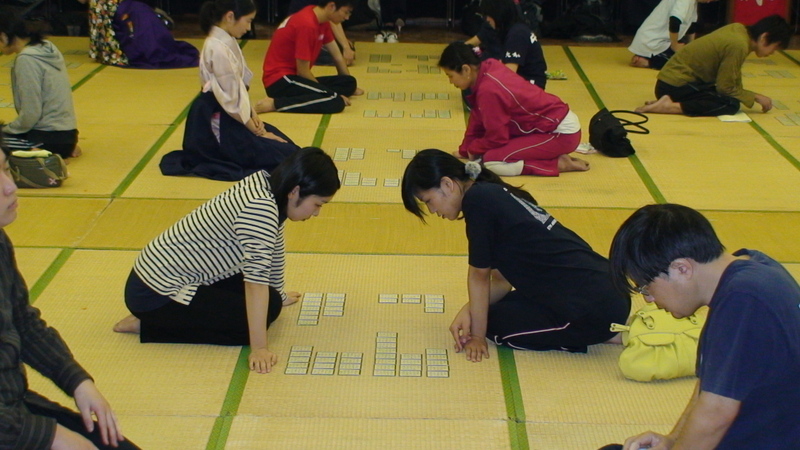 (KW:太宰府天満宮 菅原道真)