I'm in Tokyo. My second daughter will take a university entrance exam, but she is not familiar with Tokyo. I took her there. I'm going to stay in Tokyo until tomorrow.
I took a walk around Ueno Park for the first time. This area of Tokyo forms a kind of hill. Because I thought the topography of Tokyo was flat, I was a little surprised. Come to that, I had never walked a lot in Tokyo. I always use trains. I enjoyed looking around Ueno Park.
The photo shows the statue of Takamori Saigoh in the Park. He is an architect of the transfer of power back to the Emperor in 1868. I think it is the one and only revolution of all ages and cultures that didn't exact any toll. Tokyo remained intact. It might be one of the reasons that Japan could develop in such a short period.
(Vocabulary)
topography [U] 地勢, 地形
the island's topography その島の地形
exact (フォーマル) 〈承諾・服従など〉 を強要する, 〈税など〉 を取り立てる
exact sth from sb <人>に<…>を強要する
exact a high price/heavy toll 大きな犠牲をもたらす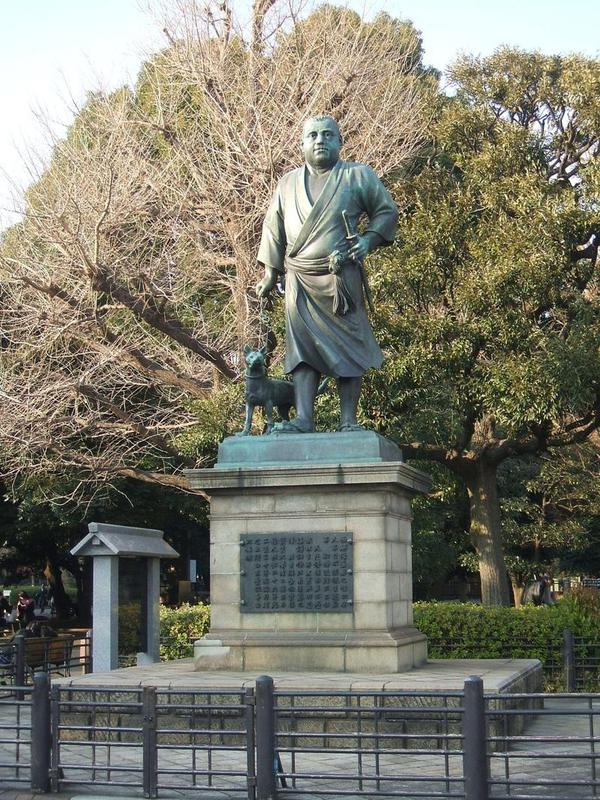 (KW:上野公園 西郷隆盛 明治維新 大政奉還)