We got back to our hotel and finished breakfast. The breakfast was good and was sufficient. It was cloudy during our walk, but it got better when we headed for Mt. Yoteizan. I thought we were lucky, but as we got over Nakayama Pass, the weather got foggy. Though I expected a magnificent view of Mt. Yoteizan and wanted A to see it, we couldn't.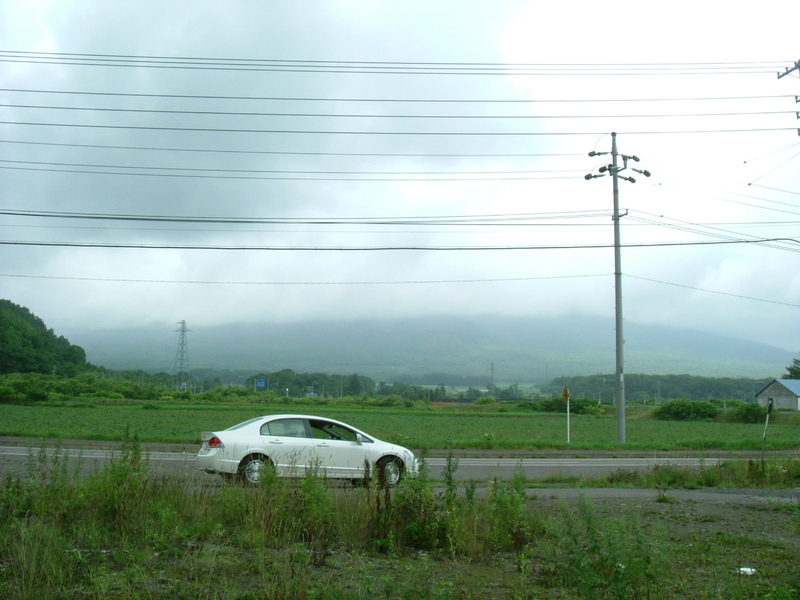 I suddenly got sleepy. It might be from a full stomach. I pulled my car over and took a nap. This picture was taken at that time. If the weather had been clear, you would have been able to see the beautiful Mt.Yoteizan beyond my car.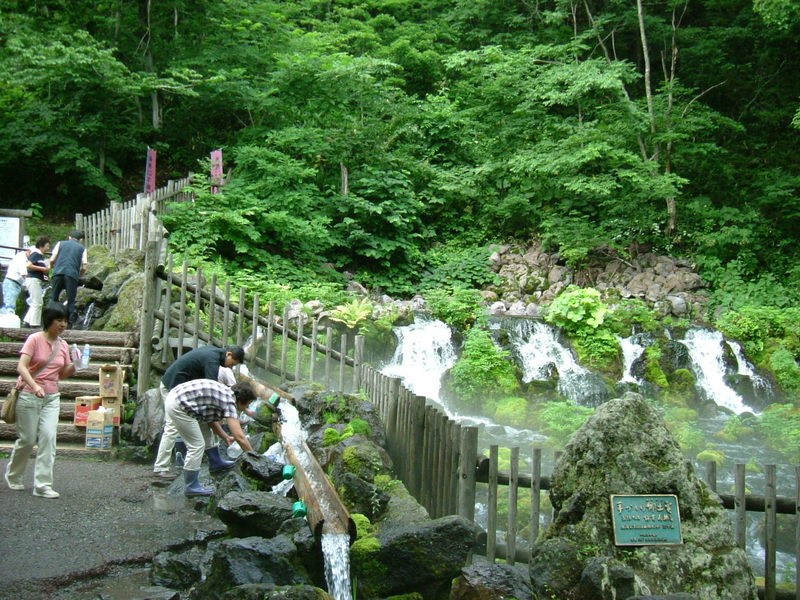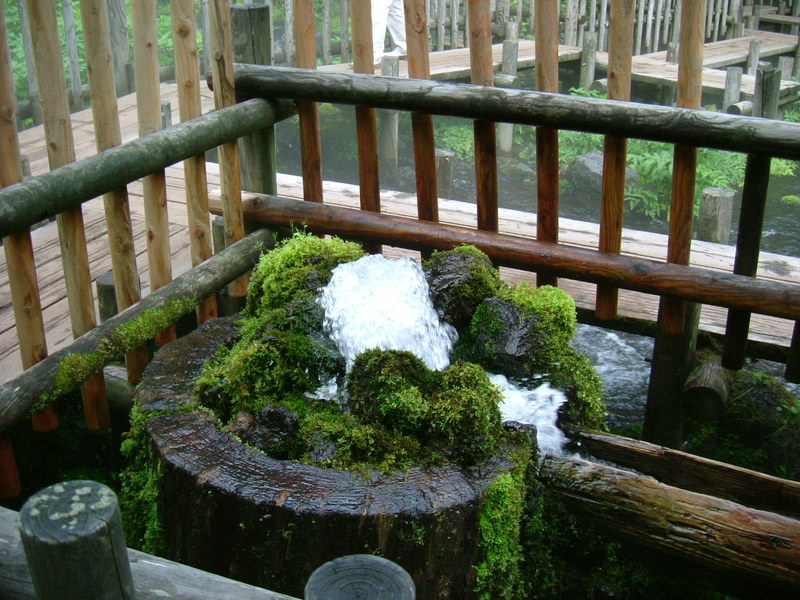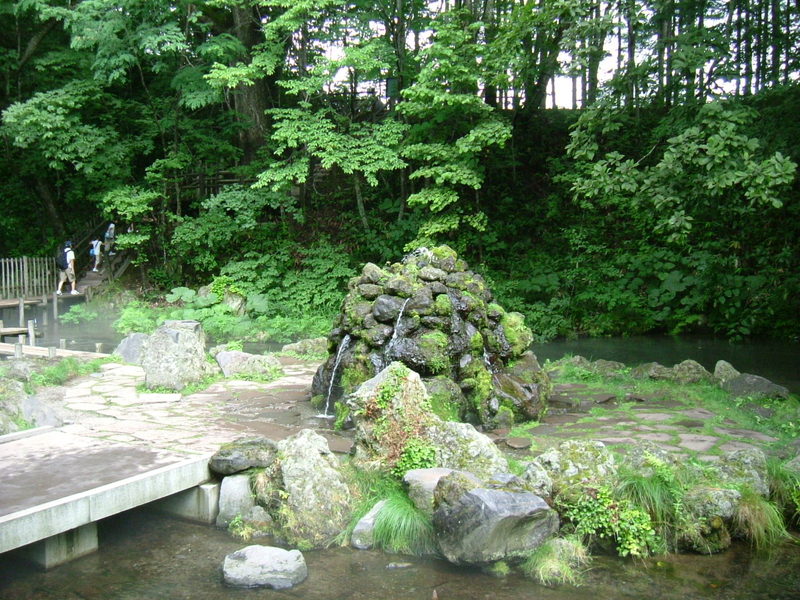 In these pictures you can see the mineral water spewing out of the ground. Here is the base of Mt. Youteizan. I usually spend the same old everyday life and am involved with modern civilization. People who lived around here centuries ago might have had a more healthy life with this unpolluted water. When I see such a scene for a change, I wonder which is the better life. Additionally, I visited here last year with my bike freak. (http://kumo.typepad.jp/weblog/2006/08/spewing-water-p.html)  I didn't think that I would be here again this year.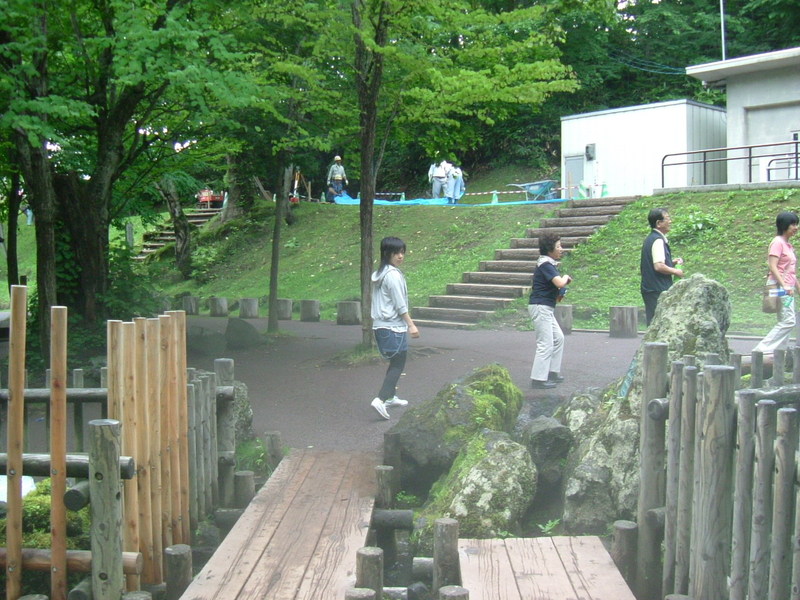 A is walking in the center of this picture.
(KW: 羊蹄山 噴き出し公園 噴出公園)