I've got a lot of work these days and I have to stay in my hospital tonight. I called in a convenience store on the way to my office this morning and got some night meals. There were a lot of instant foods and I chose some that I've never had.
The 1st picture shows an instant noodle. The reason why I chose it is that a famous governor and also a former comedian is illustrated on it. He was just a comedian only ten years ago. He seemed to get into Waseda University, one of the two most famous private universities in Japan and learn political science.
I remember that I was so surprised to hear his first speech when he declared his candidacy in the election for Governor of Miyazaki prefecture. His speech was not that of a comedian. I was foolish enough to have looked down on him because he didn't look clever and committed a crime. However, his first speech was reasonable and understandable. My wife told me that he had learnt politics at Waseda University. I got it. He changed his way of life.
The 2nd picture shows him with a signboard saying "Welcome to Miyazaki". This was taken by my friend at Miyazaki Airport. He must be a big salesman for Miyazaki Prefecture because most Japanese know him. He is one of the people whom I'd like to talk with.
(Vocabulary)
candidacy 立候補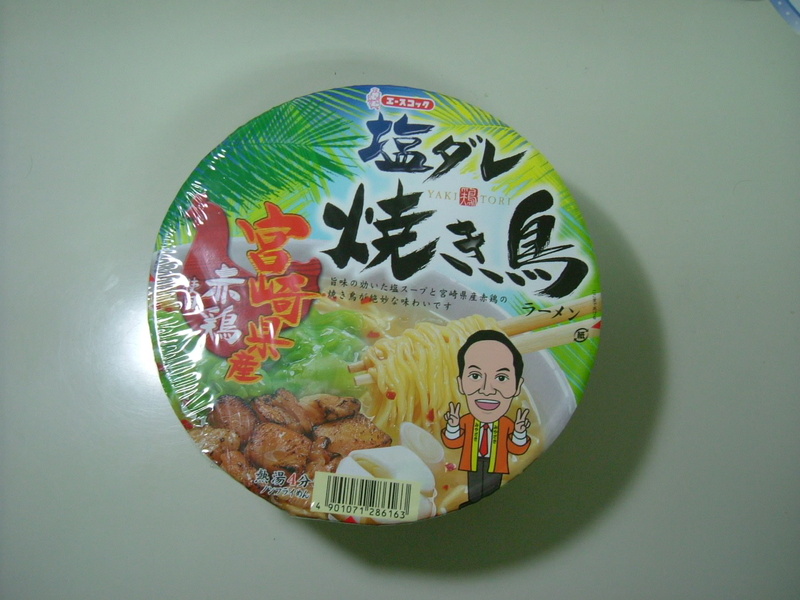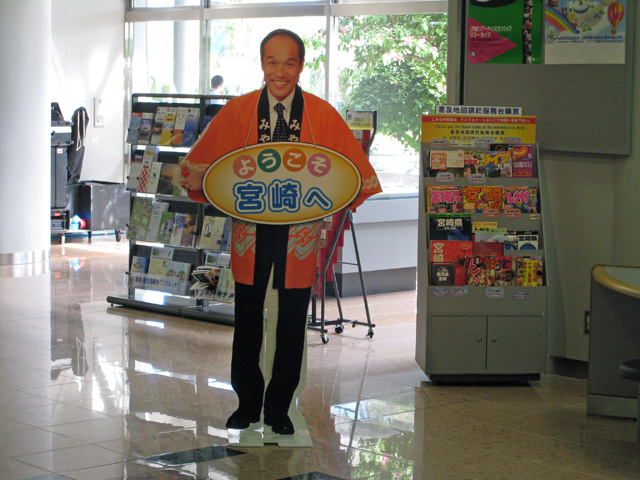 (KW: 東国原英夫 宮崎県知事 そのまんま東)