I watched a movie on DVD, "The Rock", starring Sean Connery, Nicolas Cage and Ed Harris.
The story is like this:
A few dozens of angry marine soldiers who are led by a hero in The Vietnam War seize Alcatraz Island and 81 tourists. The soldiers are discontented with the U.S. top officials. The FBI dispatches a battery of SEAL and an inmate, Sean Connery, who used to be kept in the prison on the island, also an FBI agent, Nicolas Cage, who is just a chemist and works in the FBI laboratory. Sean was meant to be a mere guide of the underground secret tunnels and Nicolas was going to neutralize the enemy's chemical weapons. These two weren't supposed to use the weapons. However, all SEAL members are killed by an enemy trap which meant that Sean and Nicolas had to fight with the professional soldiers.
As the story goes on, Nicolas gradually realizes that Sean is handy with every kind of weapon. At that time, I was thinking, "Oh, he used to be the British Agent 007". Needless to say, I'm joking. But, exactly at that point in the movie, Sean said, "I was trained by the best. British Intelligence." I couldn't help laughing. Is this movie a comedy or a serious one?
Anyway, I like Sean's pronunciation. His tone of voice is clear and electrifying. I think it's a useful listening exercise for me. I enjoyed this movie to my heart's content.
(Vocabulary)
be discontent with sth ~に不満を持つ
as we all know / needless to add / needless to say 言うまでもなく
electrifying しびれるような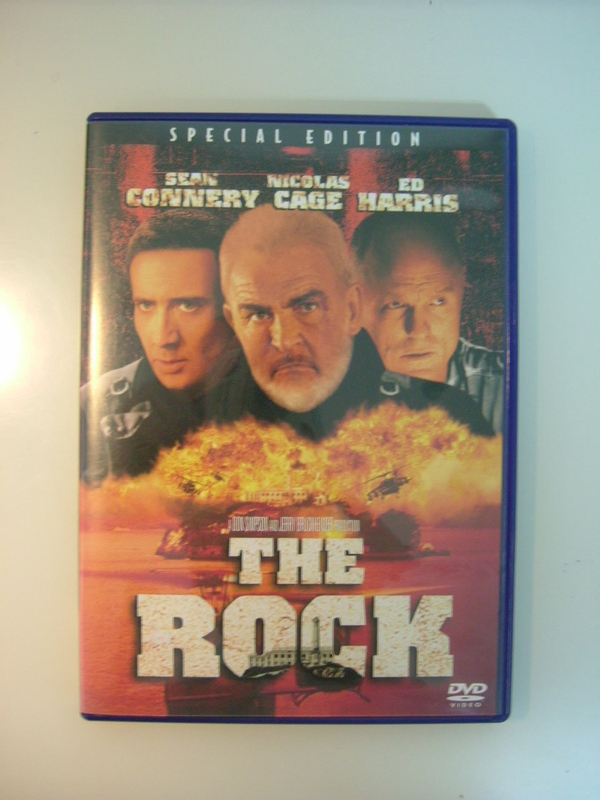 (KW: ショーン・コネリー ニコラス・ケイジ ロック アルカトラズ刑務所)