Located in the northwest of Hokkaido, Rishiri Island and Rebun Island are only 19 km apart, 40 minutes by ferry. They are often referred to collectively as a group of islands, but they have completely different characteristics. Rebun Island is known for its highland plants and is called a floating island of flowers, whereas Rishiri Island is known for its manly rough terrain.
  I learned another thing about Rishiri Island in the lecture delivered the previous night. It had lots of recorded historical facts, which means they have been not passed down as oral traditions. Mt. Rishirifuji in the following picture looks so prominent, even from afar, that it was a landmark for smugglers who were plotting to land Japan. There are tombs of samurai who were dispatched from Honshu, the biggest island in Japan, and Hokkaido to guard the border, but who weren't able to survive their mission. Their stories will be written in another entry, but now I'll note a Canadian, Ranald MacDonald (1824-1894). He was born in Canada when it was possessed by Britain, and he tried to slip into Japan, pretending that he had been shipwrecked. However, he was taken to Nagasaki, which was the only port of contact to the outer world under the isolation policy. He was really sincere and the government didn't punish him. He started working there as a native English teacher and trained several interpreters, who would be key in the following turbulent decades.
  Japan was founded as long as 2600 years ago. During its long history, Japan has faced various difficulties which threatened the survival of the nation. Every time Japan went through those tough situations, someone amazingly emerged at the right time and saved the country. The arrival of the black ships of Commodore Perry from the States was one of those crises for Japan, because Japan didn't have enough armament against it. In the diplomatic talks at that time, the interpreters were essential.
  A decade before his arrival, a 14-year-old boy was lost on the Pacific Ocean in fishery work and he was rescued by an American whale catcher boat. He was taken to the States, where he grew up by the courtesy of the captain of the catcher boat. After about 10 years, he came back to Japan with lots of knowledge of English, up-to-date navigation techniques, mathematics, chemistry... the list is endless. He was really gifted with a phenomenal memory. Manjiro Nakahama was his name, and he is very famous among Japanese. He appears in the textbook about Japan's history. Naturally I knew about him, but I didn't know anything about the other interpreters. I had been wondering how they were able to learn English under the isolation policy of Japan. Japan was open only to Holland in those days, so many people were able to speak in Dutch in Nagasaki, but few had the chance to learn English.
  When I heard of Ranald MacDonald in the lecture, I considered that Manjiro Nakahama, who wound up mastering English indirectly after a shipwreck, and the Canadian smuggler, Ranald MacDonald, who ended up teaching English in Japan to several samurai, were both saviors of Japan.

(Vocabulary)
manly  男らしい, たくましい
be passed down as an oral tradition 言い伝えとして受け継がれる
from afar  遠くから
a point of contact  窓口, 連絡先
savior 《[C]通例単数形で》 (困難・危険などから) 救ってくれる人[もの], 救世主
Rooney was hailed as the savior of the England team. ルーニーはイングランドチームの救世主としてたたえられた.
the Savior (our Savior とも) (キリストを指して) 救い主, 救世主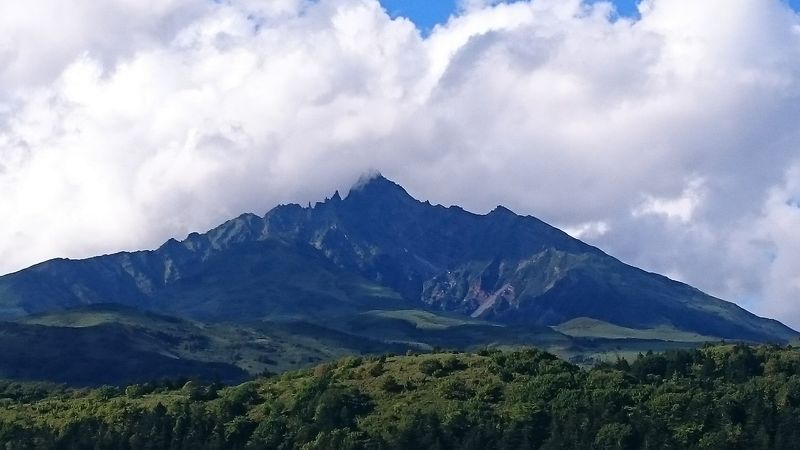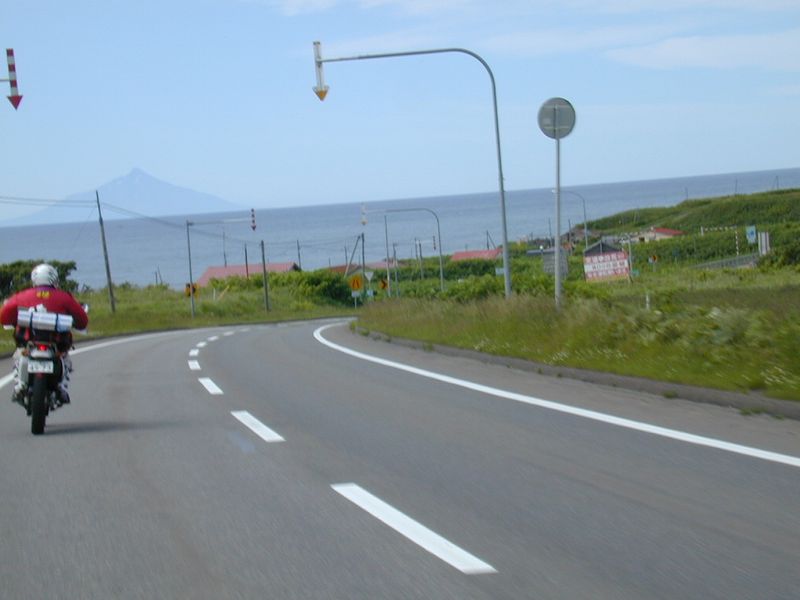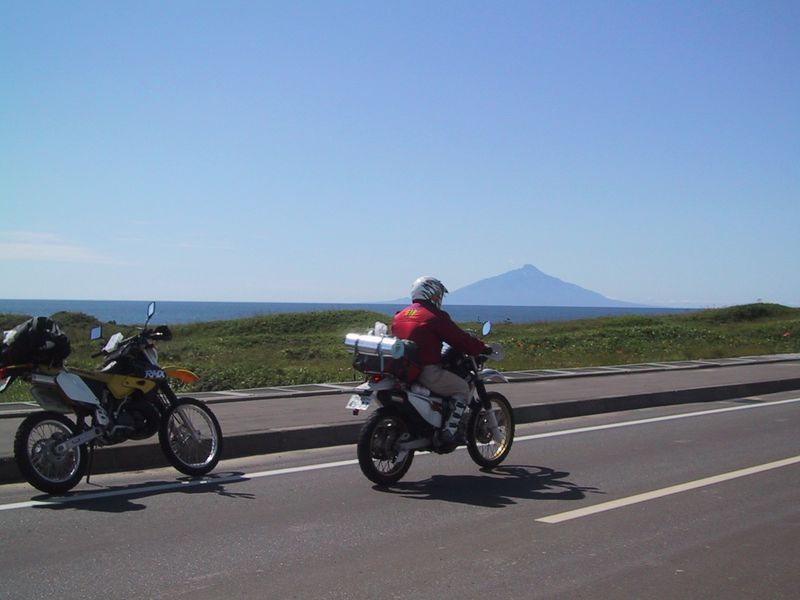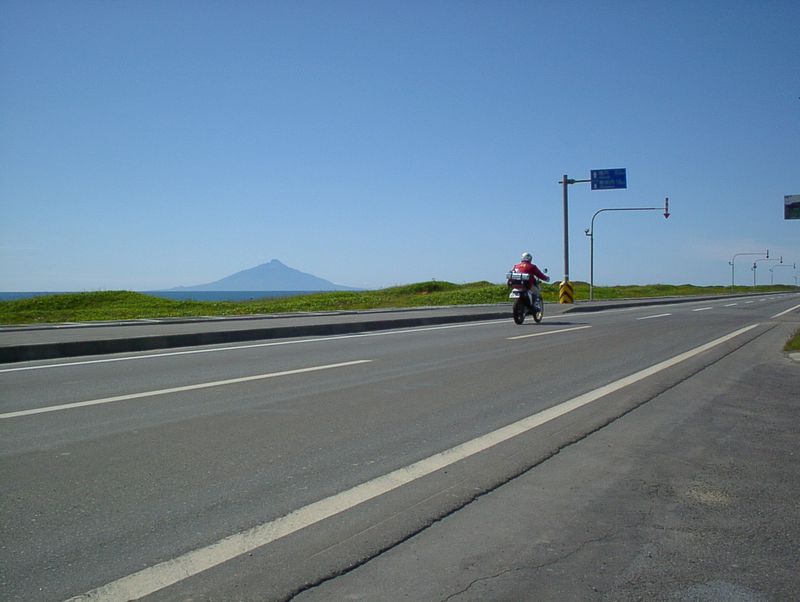 The last three pictures were taken in 2001. They show me and Mt. Rishirifuji.