We left Mt. Fuji fed up with Chinese tourists. I got irritated, but calmed myself down by thinking of the dinner and the hot spring which tonight's hotel would offer.
  When I planned this trip, I had lots of options about the route from Tokyo to my hometown. The first plan that came up was the route around the Izu Peninsula, because Hakone is easily accessible from Tokyo by trains and I can visit whenever I want. Hakone is located on the way between Tokyo and Osaka. However, the Izu Peninsula is far from the principal routes connecting Tokyo and Osaka. I thought that I should give priority to the Izu route.
  Now, an auberge had been sticking in my mind since long ago, whose name is "Petit Resort Hotel Alcyon". The owner is a junior of my high school. He replotted his future course after college. It would have taken a lot of guts to go forward into new and uncharted territory. While talking over such good old stories, my wife and I enjoyed his dishes. They might be the best dinner that we had ever tasted. The bed of that day was upstairs, so I had only to keep the strength to climb upstairs. I polished off two bottles of red wine avoiding my wife's accusing look.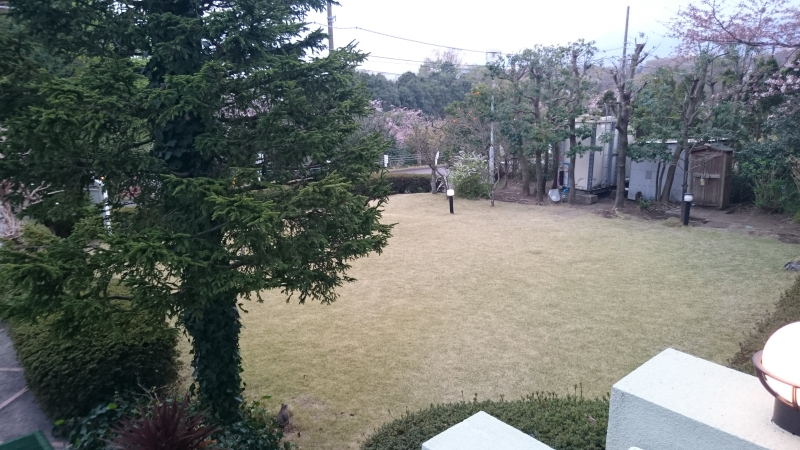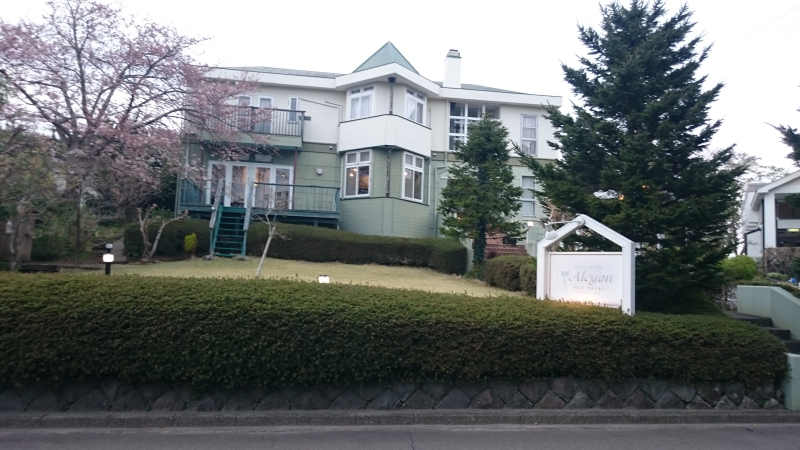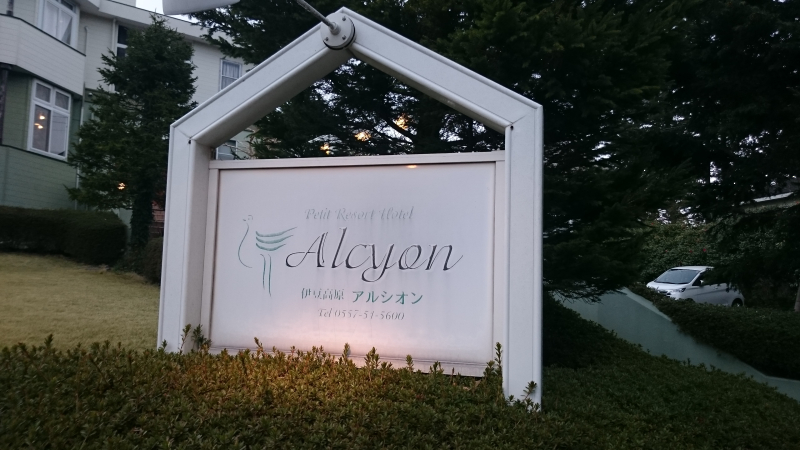 (北海道・東北旅行記 4月1日)

 富士山から下りて次の楽しみは今宵の温泉とディナーだ。
 東京から松山までのルートを考えたとき、真っ先に浮かんだのは箱根観光ではなく東京から伊豆半島を一周して静岡辺りで一泊するコースだった。今回観光した箱根は東京から近くていつでも立ち寄れるが伊豆半島はそうはいかない。ましてや車で来ているのだ。伊豆半島を優先すべきだろうが、あるオーベルジュへ宿泊したくて伊豆半島の観光はやめた。箱根を観光して伊豆半島の付け根にあるこの宿に泊まることにした。
 ここは高校の後輩がやっている。彼は大学を卒業してから将来像を描き直し、この道を選んだ。未知の領域に入っていくのはさぞかし勇気が要ったろう。そんな話、中学高校時代の話をしながらディナーをいただいた。
 今宵のベッドは2階にある。歩いて2階に上がるだけの体力を残していればいいからワインが進む!生涯で一番美味しいフランス料理をいただいた気がした。カミさんの鋭い視線をかわしながら赤ワインを2本空けて熟睡。