Our bus stopped at Cape Phrom Thep, which was located at the southernmost tip of Phuket island. I was able to view the vast Andaman Sea from there. I know that the beautiful Andaman Sea is also being encroached by China now. That nation is really troublesome. On top of the cape there was an open space and the Deity of Hindu was enshrined, but I was indifferent to Hindu and went through at a brisk pace.
  It was getting noon and really hot! A short walk made us break out in a sweat. We evacuated "into" our bus, but it was not so comfortable in our bus, seemingly because the heat would surpass the air-conditioning capacity of the bus.
(Vocabulary)
encroach 押し寄せる, 侵害する; 侵食する; (他人の領域などに) 侵入する
encroach on/upon sth <…>を侵害する
break into a sweat/break out in a sweat
a)to start sweating
b)to become very nervous or frightened:
Drops in stock market prices have investors breaking out into a sweat.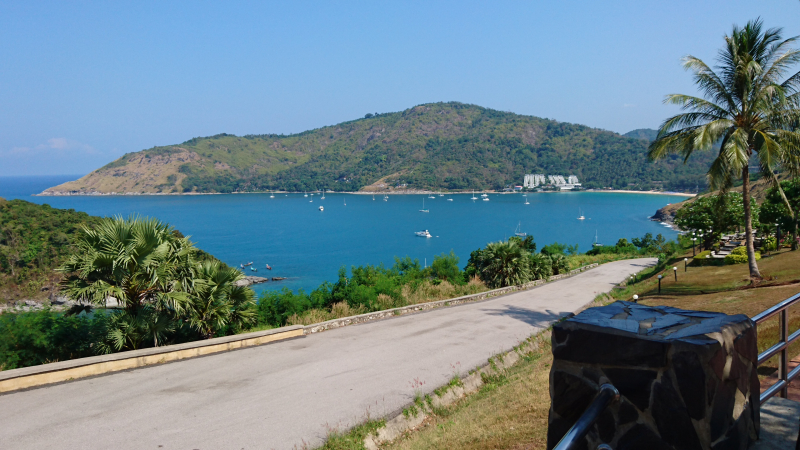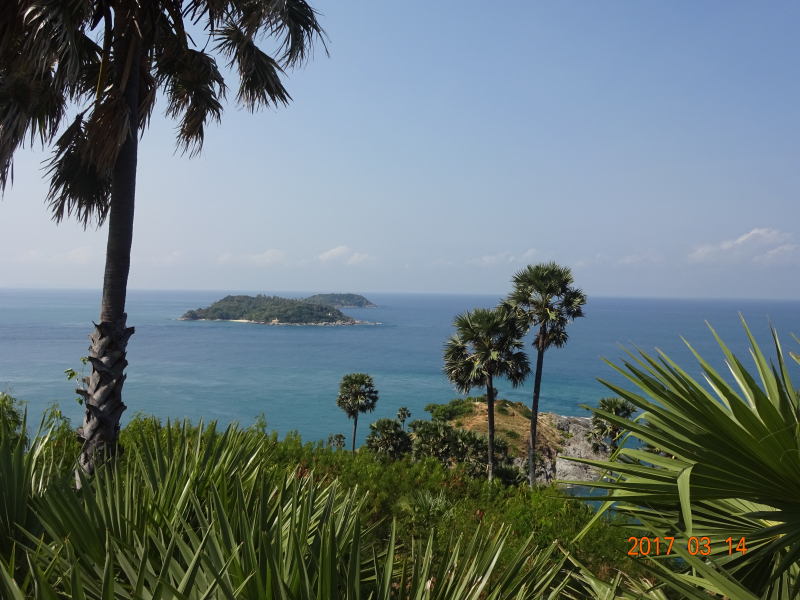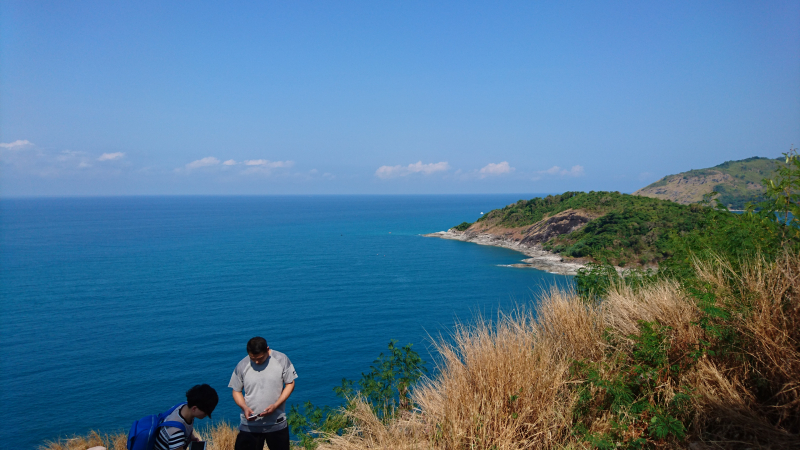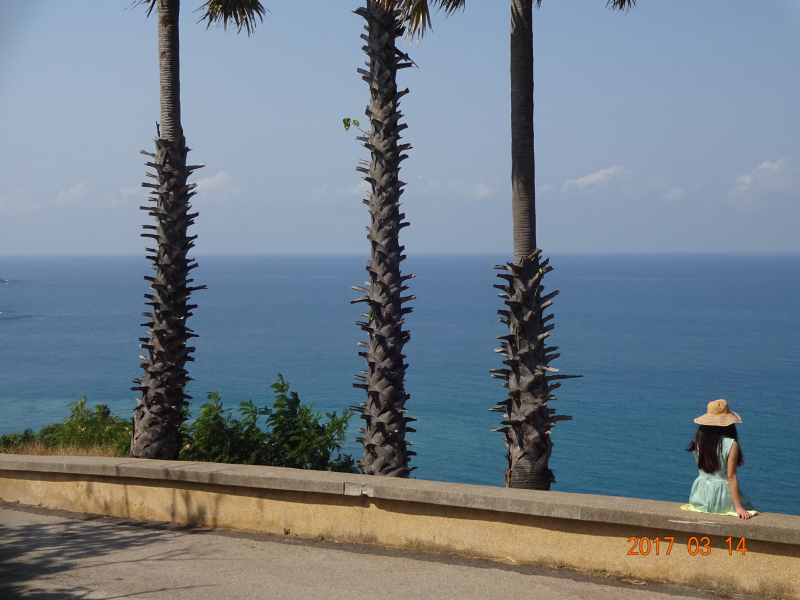 マラッカ海峡クルージング記: プロムテープ岬
 
プーケット島最南端に位置する岬Cape Phrom Thep(プロムテープ岬)へ寄った。アンダマン海を見渡すことができた。この美しい海も今、シナのために平和が侵されようとしている。全く困ったものだ。広場にはヒンドゥー教の神様が祀られていたが、興味が無いのでスルー。
 
昼に近くなり暑さが徐々に酷くなってきた。少し歩いただけで汗が噴き出す。早々にバスに避難。しかし、バスの冷房が弱いのか、暑さがバスの冷房能力を超えているのかわからないが、バスの中も暑い。