As I had heard, there was nowhere for sightseeing, even a single coffee shop. I found four buses in front of the terminal. They were shuttle service for passengers of the Diamond Princess. They transported them every 10 minutes between the terminal and the biggest mall in Port Klang. The fare was 8 US$, which I didn't carry, but they took my cruise card. I jumped into the bus. Then, the biggest mall was ..... a well-known Japanese chain store of "AEON". Oops.
  I wanted to get back to the ship by noon to have lunch, and I dropped in
only at the food department. The halal food was arranged in the main aisle
and the meat other than halal was placed in a small area separated by glass
walls. I felt I was just in the midst of the Islamic nation.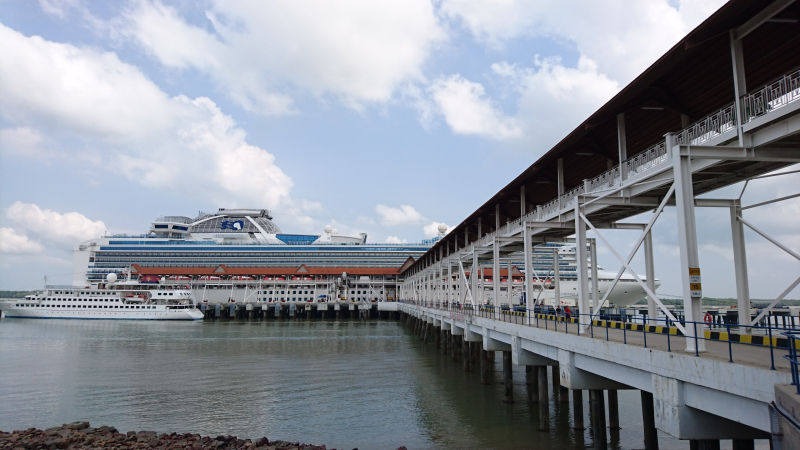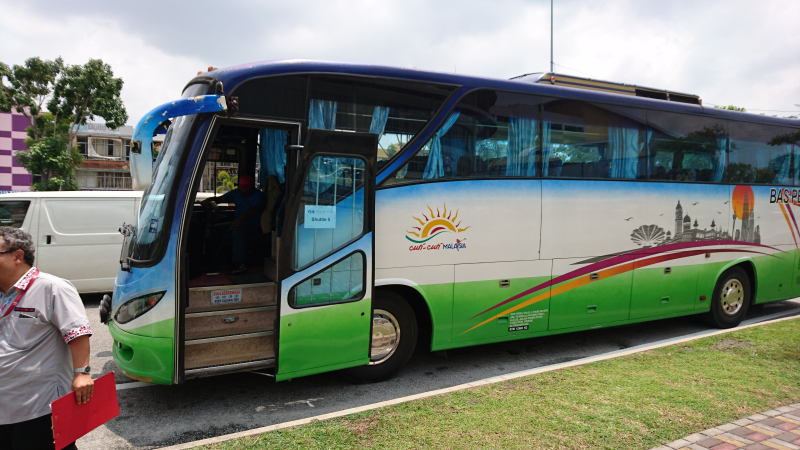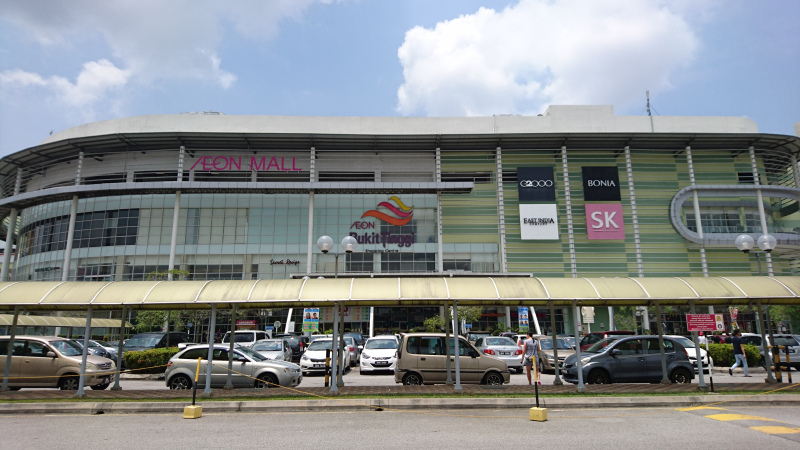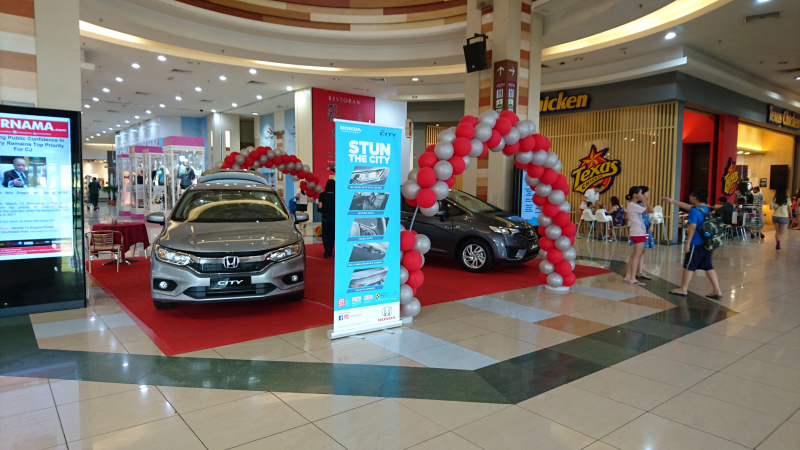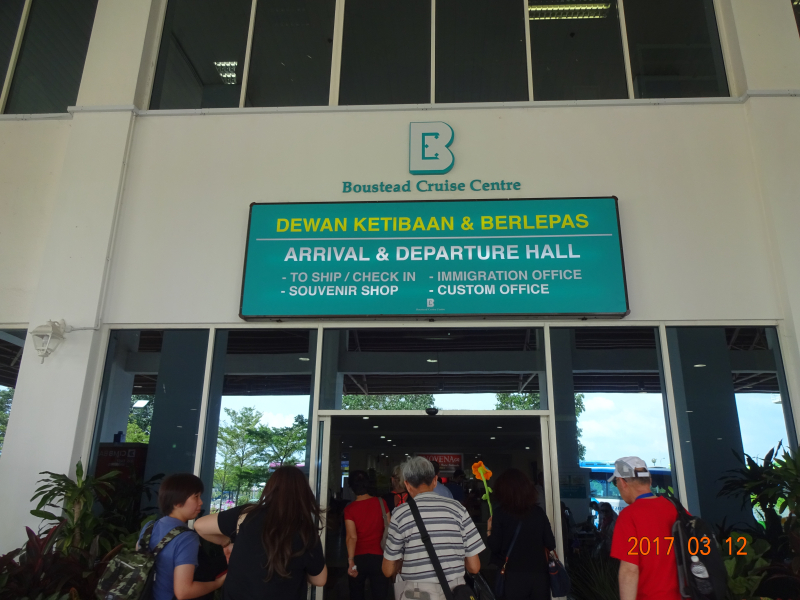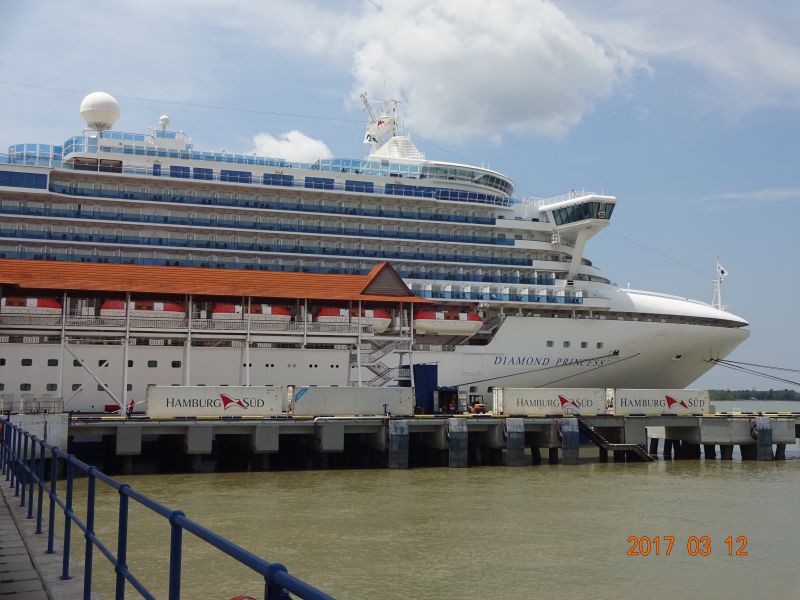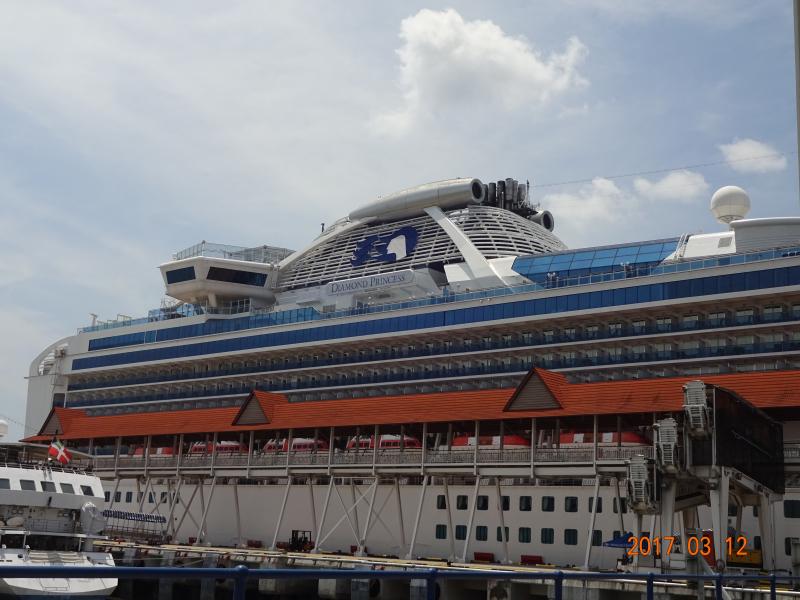 マラッカ海峡クルージング記: ポートケランで船から降りてみた
ポートケランのターミナル周辺は、話には聞いていたが何も無い。喫茶店の一つも無い。目の前にバスが止まっていたので訪ねるとダイヤモンド・プリンセスの客のためのシャトルバスだった。外出するつもりはなかったので船内新聞を読んでおらず知らなかった。で、行き先は市内で最大のショッピングモールだという。片道10分で往復8米ドルだがもちろん支払いはクルーズカード決済。飛び乗った。で、着いた先はイ・オ・ン!日本のイオンだった~~(^_^;)
モール内で気がついたこと。ハラール食品が中心で、ハラール以外は英語でNon-Halalと書かれた扉で区切られた小さな区画にまとめられていた。さすがにイスラムの国だなと感じた。もちろん僕の買ったのはノンハラールの肉の燻製などワインのつまみ。他にポテトチップスなどの現地のお菓子。これについては大失敗。後日の記事で詳細を書きます。自分としたことが、、、