The next stop was the small neighbor town of Haleiwa. There were many tourists for its magnitude. I had two places there which I had long wanted to visit. One was a street stall which served shaved ice with simple flavoured syrup. The story dates back to 30 years ago. My junior ate shaved ice at a street stall in the northern area of Oahu island, when he dropped in at the island on the way back to Japan after three years' work in the U.S.. The owner of the stall had worked for years turning the ice shaving machine by hand and raised his three sons. My junior was impressed by his being devoted to his work. I didn't know why, but I remembered his story, and I wanted to visit the stall. I wasn't able to find such a small stall there and I heard about the famous shaved ice shop, "Matsumoto Shave Ice". However, due to lots of people waiting, it seemed to take some time to get its shaved ice and I gave up eating it.
  The other was Liliuokalani Protestan Church. As you see, Liliuokalani is the last queen of the Kingdom of Hawaii. The lives of ancient Hawaiians are still unknown, but the influx of the Western culture into the northern part of Oahu island was in 1832, when a group of missionaries came to the North Shore of Oahu island. They were allowed to build a church at present Haleiwa. FYI, the shape of the church resembled a hurricane bird, which was "iwa" in Hawaiian, and "hale" meant house in Hawaiian. The name of the town "Haleiwa" was born from the shape of the church in these ways. There was Liliuokalani's summer house near the church and during her stay, she seemingly attended the church. The present church was reconstructed and had no atmosphere of those days, but I wanted to walk around on the grounds. I knew from my travel guidebook later that there were several goods related to her. Next time, I'm sure to visit the church.
  Around the end of the 19th century, lots of immigrants from various countries came to the North Shore of Oahu island and the area had remarkably developed by the sugar cane industry. What's more, a railroad line to Honolulu was constructed, but with the outbreak of the Great East Asian War, the clock of Haleiwa stopped and the railroad was abolished. In the 1950's surfers began to come to the North Shore, but the prosperity of Haleiwa didn't come back. At present, several houses, which had been built in the times of the prosperity, still remain and produce its nostalgic atmosphere of passed days.
(Vocabulary)
summer house 夏の別荘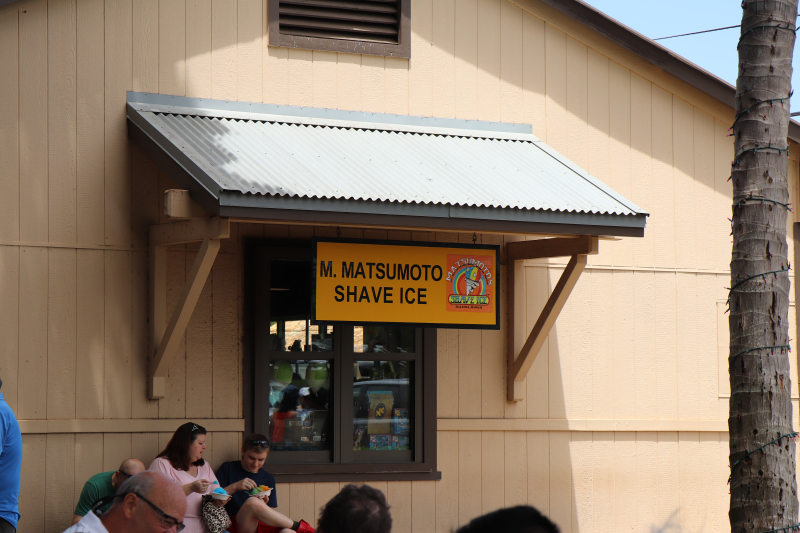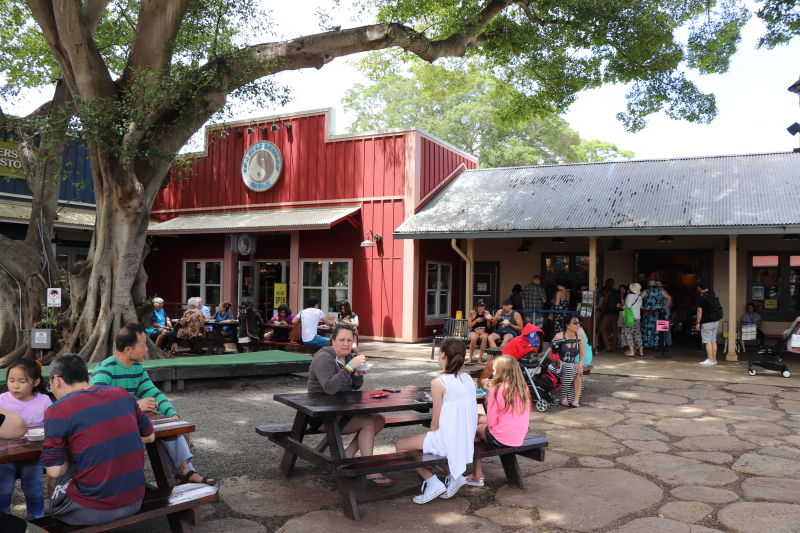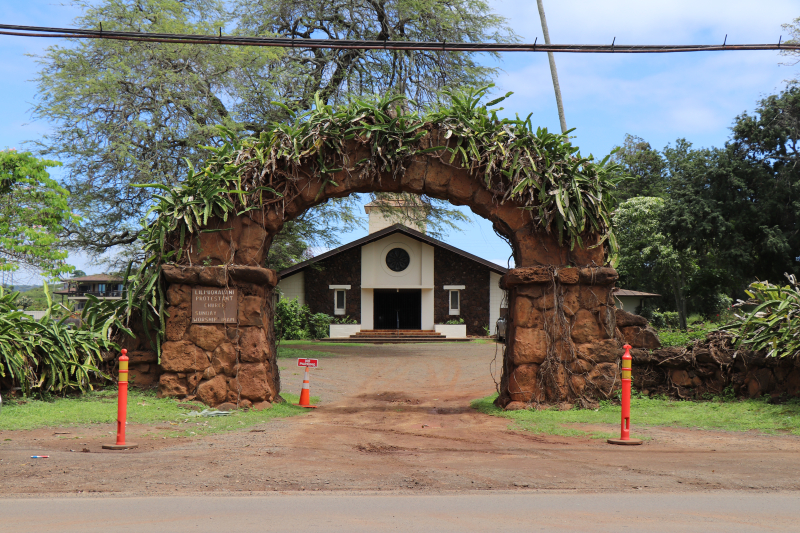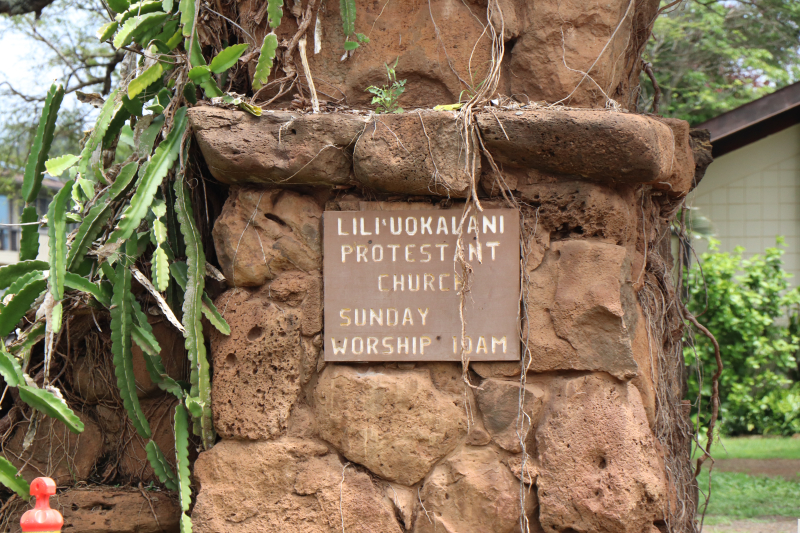 ハレイワにて
 
次に立ち寄ったのは隣町のハレイワ。小さな町なのに観光客は多かった。訪れたい場所が2ヶ所あった。ひとつはかき氷屋。30年近く前のこと。後輩が、アメリカ留学から帰国途中、ハワイに寄り、レンタカーでハワイを一周したときに北の端にあるかき氷屋でかき氷を食べた。そこの親父は毎日毎日、屋台でかき氷を作ることで息子を3人育てた。後輩が、その勤勉さに感心していたことをずっと覚えていて、まだ営業しているなら一度その店に寄って親父のかき氷を食べてみたかった。ところが、屋台のかき氷屋はなく、マツモト・シェイブアイスという有名な店があると聞いたので寄ってみると、、、その店は大繁盛。並ぶ時間が惜しくて食べるのは諦めた。
 
もう一つがワイアルア・プロテスタント教会。ノース・ショアの古い歴史はよくわかっていないが、オアフ島北部に西洋文化が流入したのは1832年に宣教師の一団がやって来たときから。宣教師は地元の酋長から教会建設を許され、近くにサマーハウスを持っていたリリウオカラニ女王も滞在中はこの教会で礼拝したという。現在の教会は再建されたもので当時の面影はないのだが、女王の歩いた土地を歩いてみたかった。ここには女王にまつわる品々があるというのだが、時間の関係で中には入れず。
 
19世紀末には各国からの移民がやって来て町はサトウキビ産業で繁栄。ホノルルまで鉄道も引かれたが、1940年代に鉄道は廃止。大東亜戦争が始まるとハレイワの時計は止まってしまった。1950年代に入り、サーファーたちが波を求めてやって来るようになったがハレイワが元の繁栄を取り戻すことは無かった。現在も砂糖産業華やかなりし時代に建てられた家屋が残り、当時のノスタルジックな雰囲気が漂う田舎町である。