I had something that I had wanted to see in the Submarine Museum. They are; the records or items related to 10 brave Japanese submariners who had dared to attack military vessels at the mouth of Pearl Harbor at the cost of their lives. They were trained to operate the midget submarine in a small fishery village near my office. The Japanese-style inn, rhokan, in which they stayed for their training camp, is preserved even now and their memorial ceremony has been performed every Dec. 8th, the Japanese time of the attack on Pearl Harbor. While wandering to and fro in the museum, I found it finally. That was items about one of the submariners who was captured due to the mechanical accident of his midget submarine. The backdrop of the picture of his midget submarine being stranded ringed a bell with me. That had been taken at Windward on the east coast of Oahu island. This area is now known as one of the best places for marine sports.
  An article admired the submarine technology of Japan showing a submarine model in which a hangar for bombers was equipped.
  It seemed that it was beyond the U.S. authorities. There were some exhibits outdoors, and a Japanese manned torpedo, Kaiten, was displayed with the simple description, "Suicide Torpedo". If the meaning of "Kaiten" and the background of its development were added to it, it would be better.
  After the museum, I headed for the Battleship Missouri Memorial by shuttle bus. The last picture shows the USS Arizona Memorial on the right and the next destination of the Battleship Missouri Memorial on the left.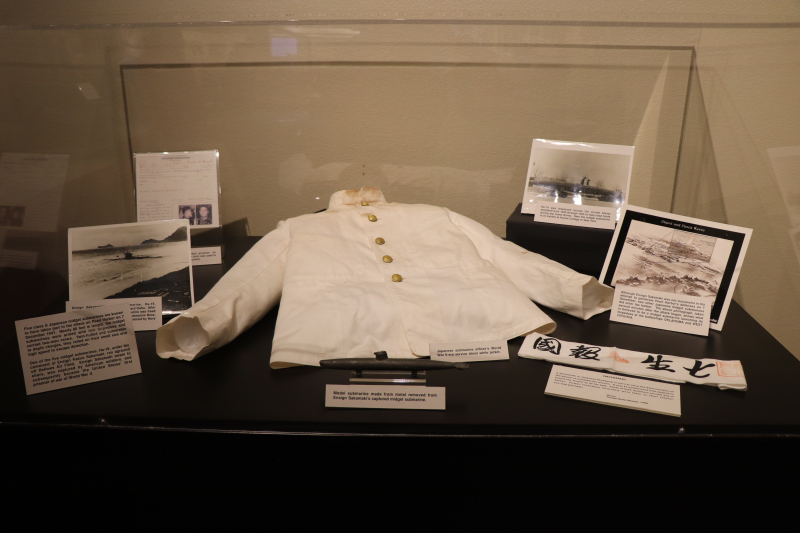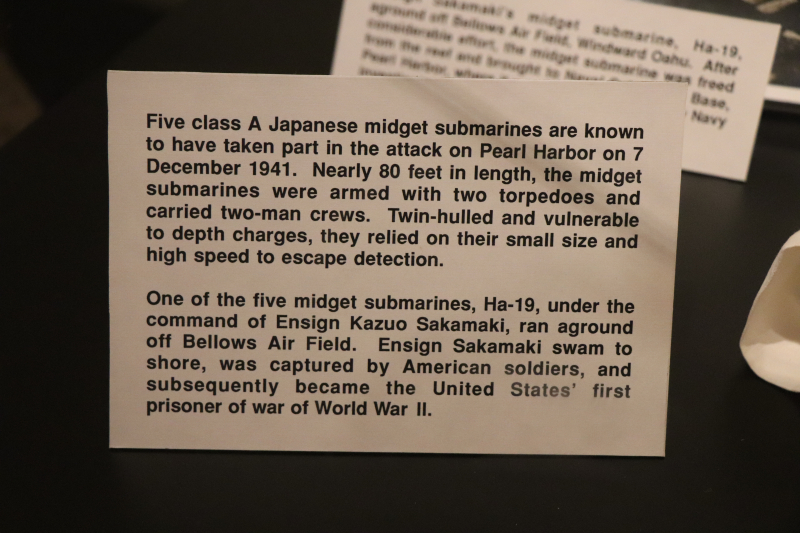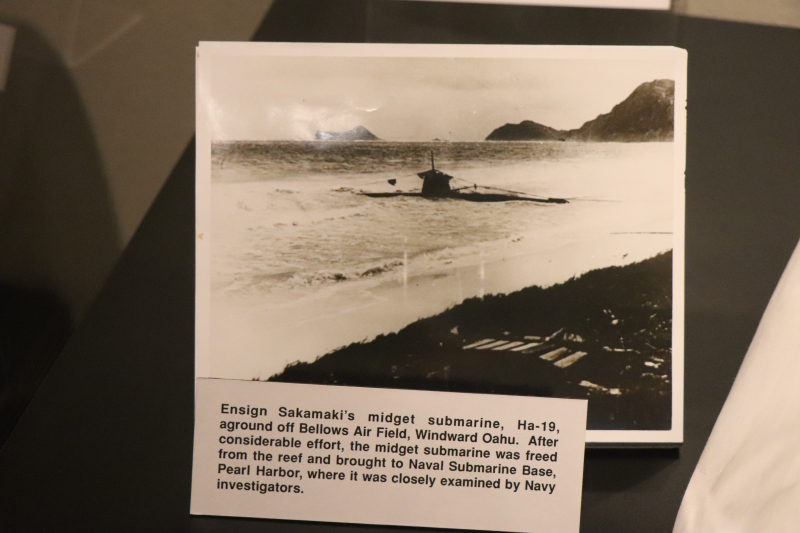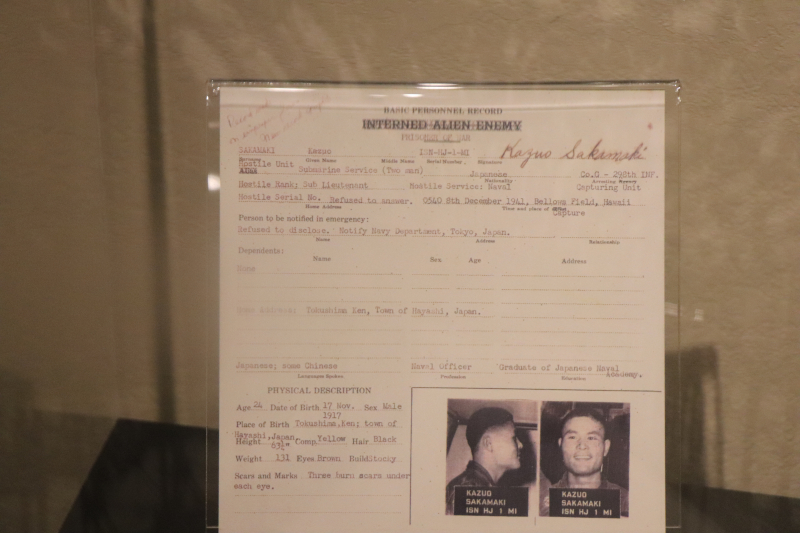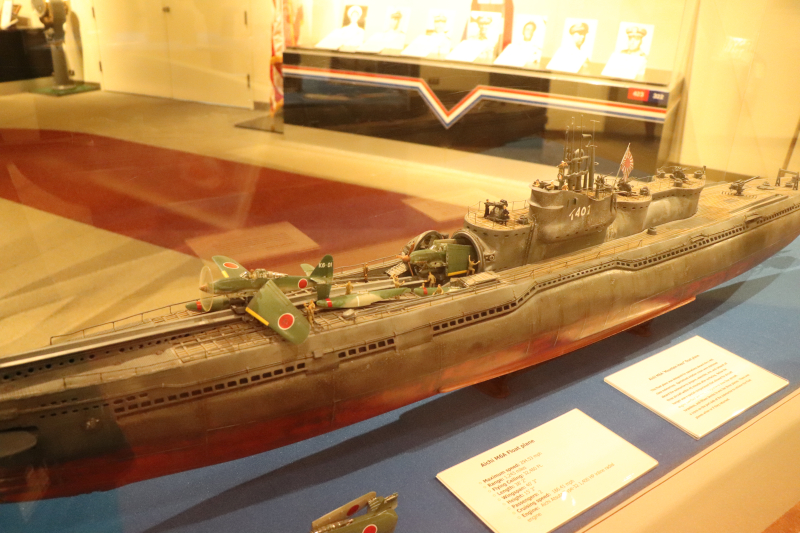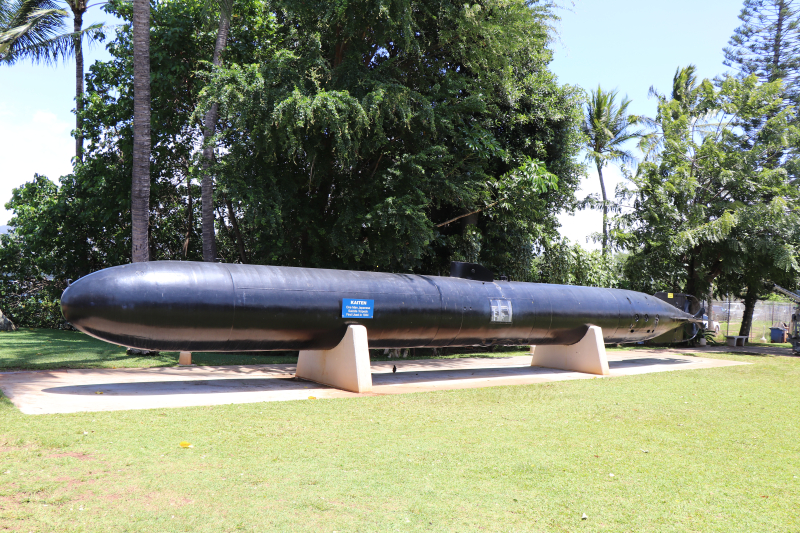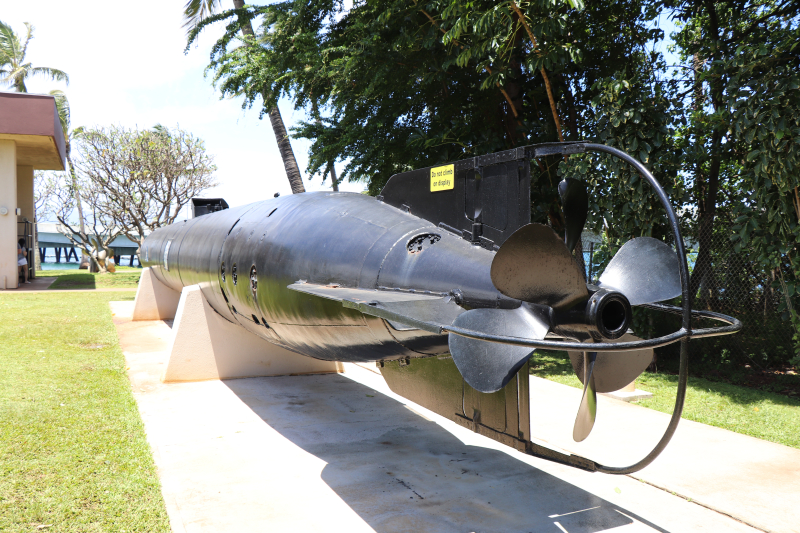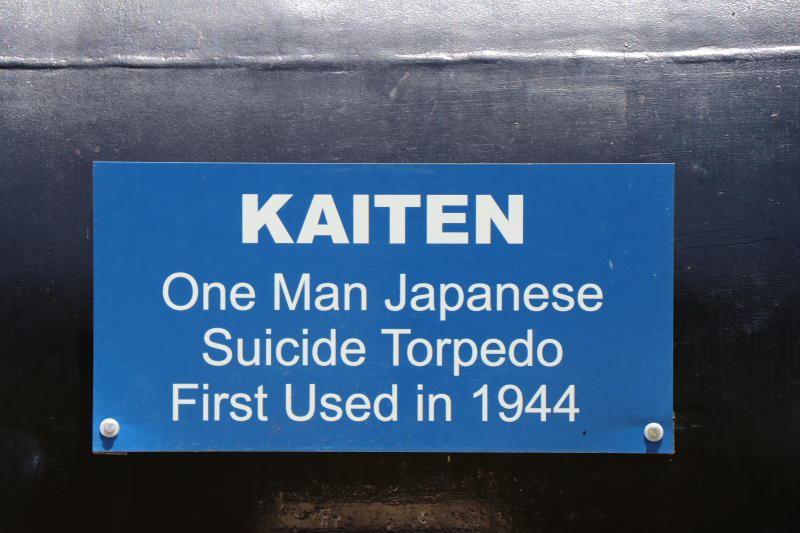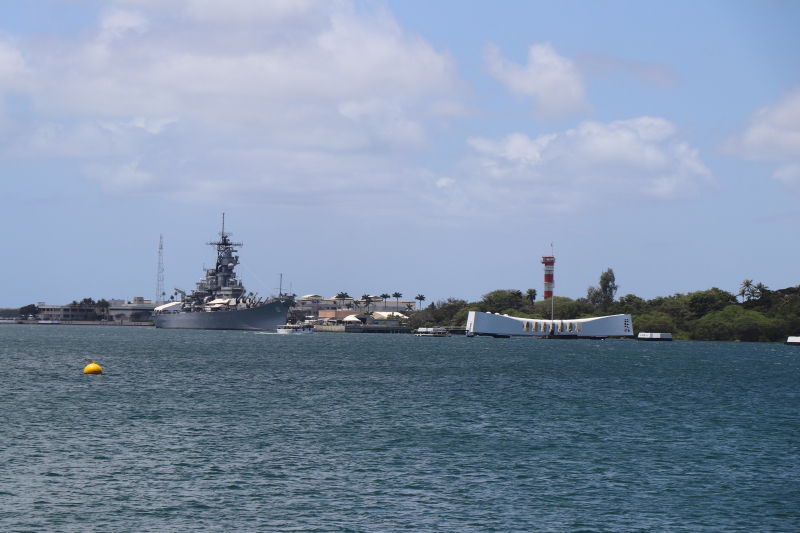 潜水艦博物館で探したかった資料がある。真珠湾攻撃で亡くなった小型潜水艦乗りたちの記録である。気をつけて見ていると、、、あった。10人の隊員のうち、生き残ったサカマキ少尉の記録。添えられていた写真の背景には見覚えがあった。前日走ったWindwardだ。今ではマリンレジャーのメッカとなっている美しい入江だ。羅針盤が壊れたのが原因でこの場所で座礁したのだろう。
 
潜水艦に爆撃機を積んでいたことに驚いている記事もあった。日本の潜水艦の能力は彼らの想像を超えたものだったようだ。屋外展示を見ると、日本の回天が展示されていた。回天の意味も付記して欲しかったが、淡々とした説明だった。自爆魚雷とだけ、、、。
 
さて、潜水艦博物館のあとは、シャトルバスに乗って戦艦ミズーリ記念館へ向かった。最後の写真は右に戦艦アリゾナメモリアル、左側にこれから向かう戦艦ミズーリが写っている。