A cafe originated from Burford is getting known and tote bags of this shop brand are popular in Japan. The shop's name was HUFFKINS. We dropped in at Burford to enjoy cakes and tea at this cafe. The following pictures were taken in the street which the shop was facing. I didn't want it to rain today, but the rain might suit this street. I loved this atmosphere. While we were having cakes there, we checked the prices of tote bags on Amazon's shopping site and knew that they were considerably higher than those of tote bags around us displayed in the shop. There was their souvenir shop next to the cafe and we bought several tote bags there for souvenirs for our friends.
  By the way, when I ordered something at the cafe, I had a hard time again. The shop person understood me, but I wasn't fully able to understand him. Why didn't they speak slowly to a Japanese who was not familiar with English? It's natural, I thought, to care about non-English speaking people. Was it difficult to speak slowly? However, he was kind enough to explain their products again and again, and to advise us which to pick up.
  The around 10 minutes' walk to the parking lot was also fun. The typical British street, just as I had imagined before, entertained us.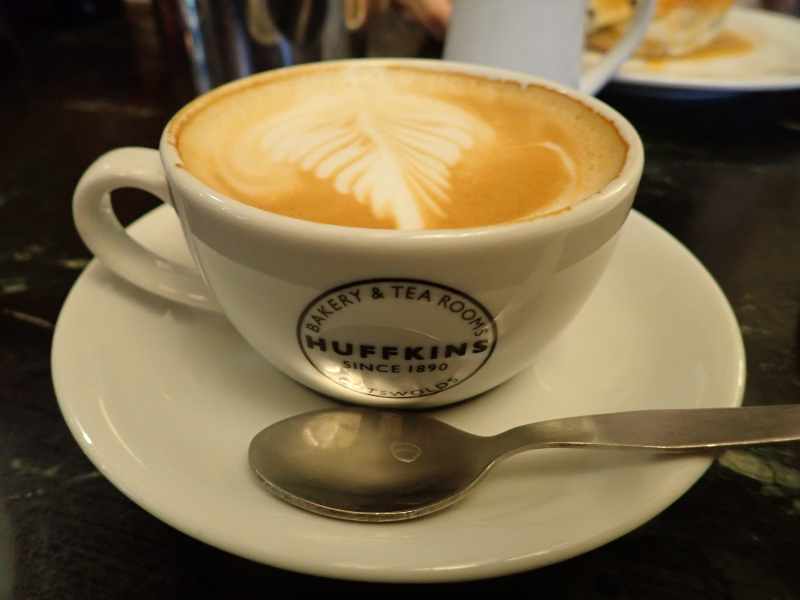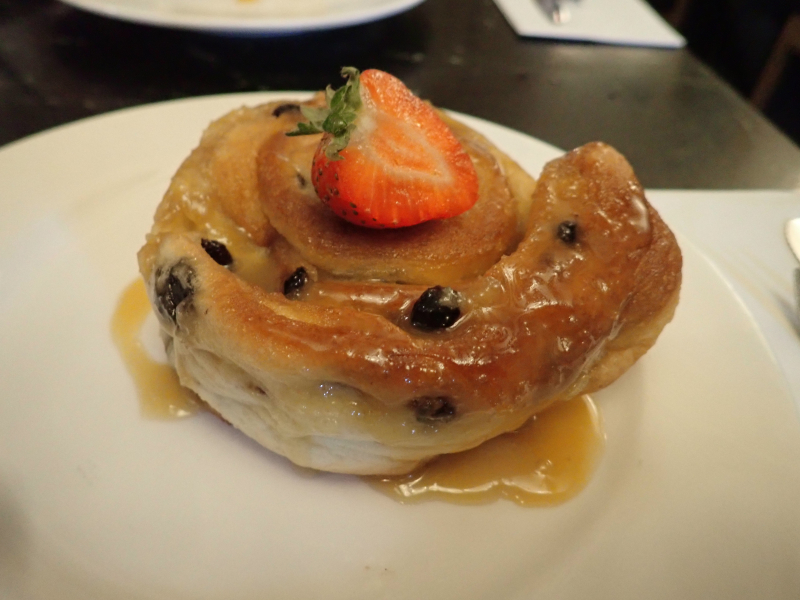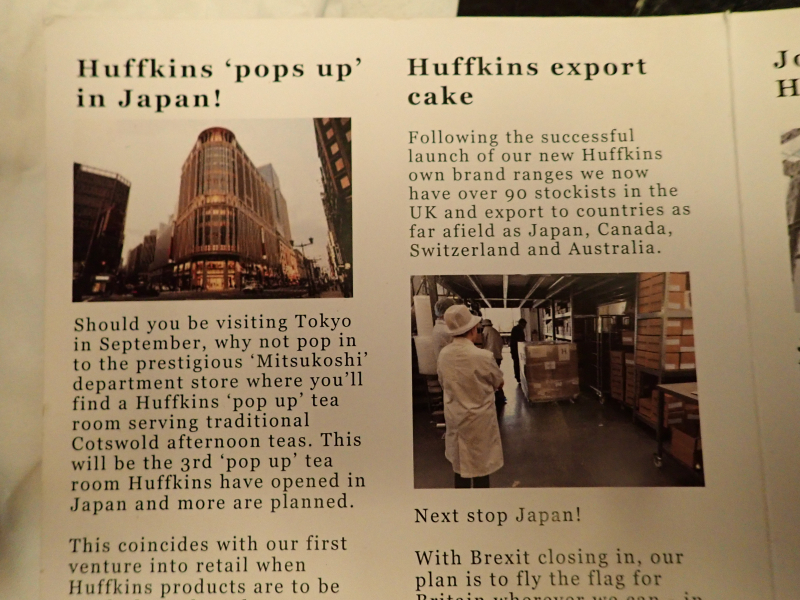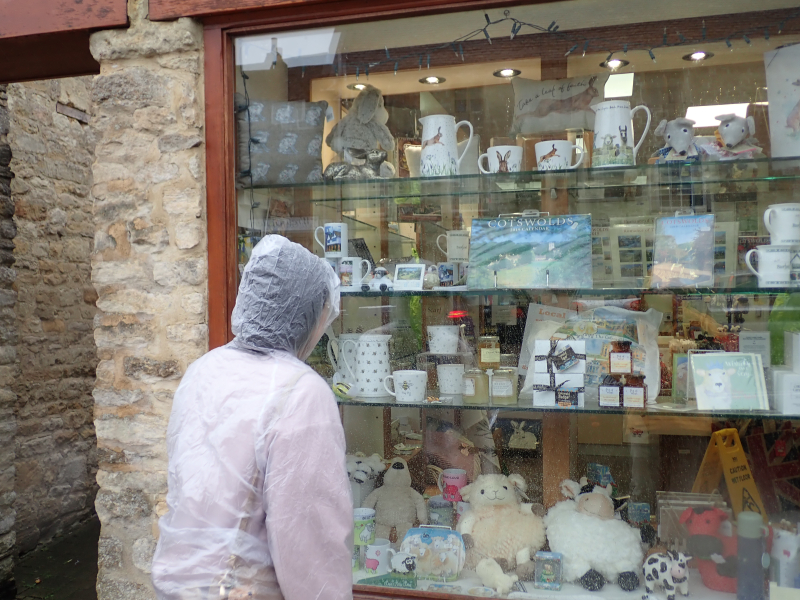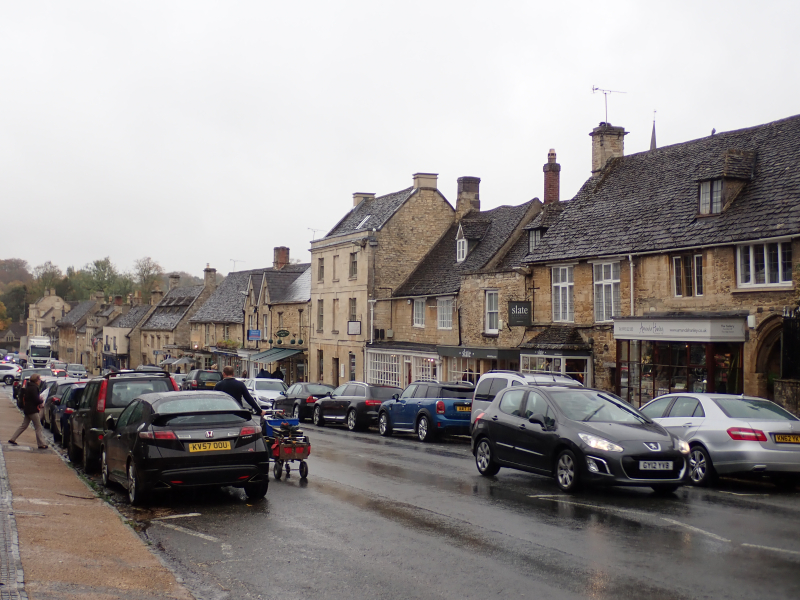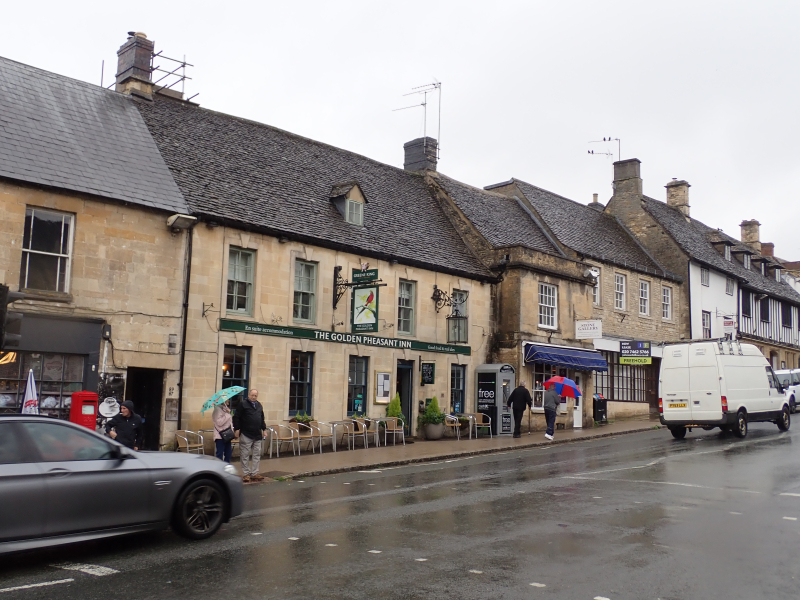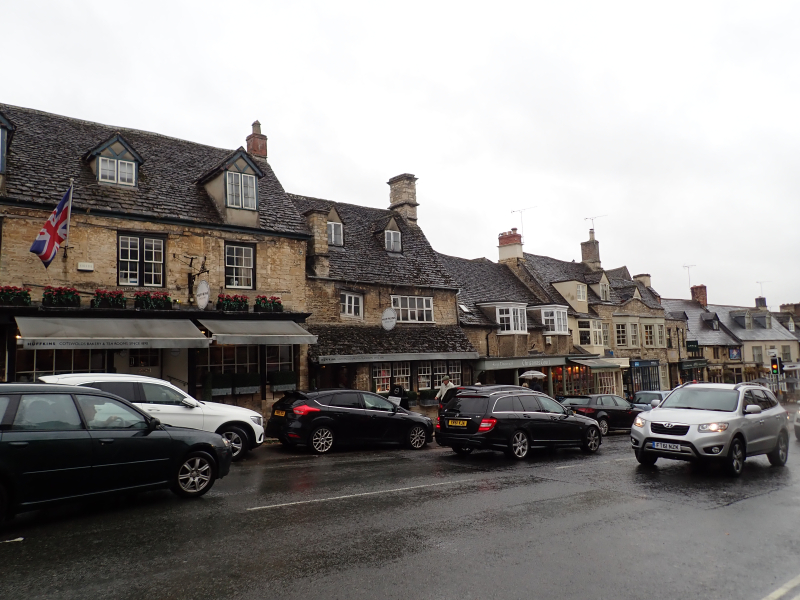 バーフォードではある喫茶店に寄るのが目的だった。名前はHUFFKINSという。写真はHUFFKINSの前の通り、この街のメインストリートの雰囲気を撮ったもの。雨が残念だが、雨がこの街には似合うかも知れない。さてこのHUFFKINSだが、日本でそのトートバッグが人気が出てきているのだとか。調べてみるとアマゾンでも入手できるようだが、ここでお土産用にたくさん購入。日本の価格に比べるとかなり安かった。
写真にある一番人気のケーキと紅茶を注文した。これはウェイターのお勧め。美味しかったが、彼の英語がまた早口で聞き取りにくかった。こちらの言うことは理解してくれるのだが、リスニングがしんどかった。英語に不慣れな日本人に対してゆっくり喋ってくれるという配慮があっても良いのにと思うが、ゆっくり喋るのが難しいのだろうか?まあそれは置いといて、この喫茶店の隣がお土産屋でいろいろな種類のトートバッグが置いてあった。娘はしばらく居たかったようだが、先を急ぐので10分ほどで店を出て街を歩く。歩くだけでも楽しい街だった。