As soon as we reached the parking lot, I found a slip of paper on the windshield. It was a parking violation notice. We didn't examine the information of the town beforehand and parked our car without thinking enough at a parking lot which I had happened to find.
  I caught someone who seemed to be responsible for this matter though he was just about to leave the parking lot, and I asked him what the slip meant. The slip was written in English and I spoke to him in English, but we weren't able to communicate with each other. I even suspected he might not speak in English. I've watched a news item handling the topic about the independence of Scotland before. I noticed and wondered at that time that some people who were interviewed were talking in a certain language other than English. The U.K. is recognized and handled as a single nation in Japan, but I felt that the U.K. wasn't a solid nation. I re-recognized the meaning of "United" of the U.K.
  This man, who looked to be in the latter half of his 60's, had such a strong and ugly accent. I barely understood that he told us to read the description on the slip. It said the fine was 85 GBP, but if I paid the fine in two weeks, they would give me 35 GBP discount. I didn't need to present myself to the police station and was able to pay online. I gave the money up for a lesson fee for the experience of listening to an obscure and ugly English accent. I saw parking passes on the dashboard of other vehicles around us. This parking lot was apparently for vehicles which got a parking permit in advance. I understood why there was no fare collecting machine there.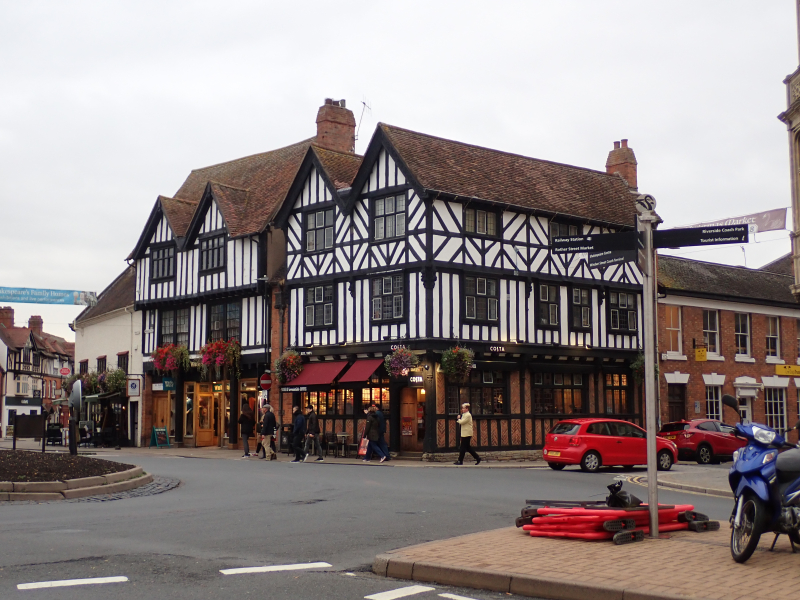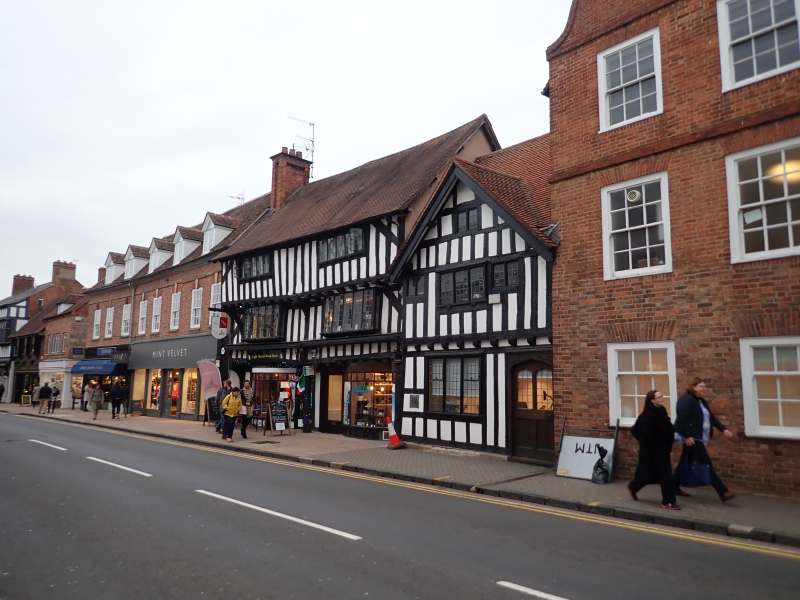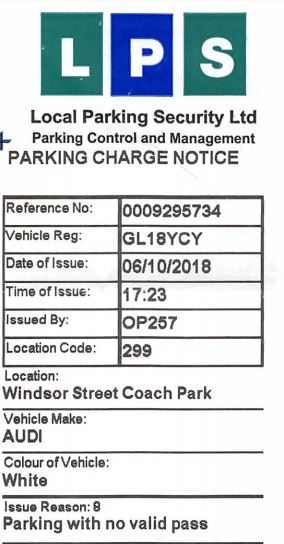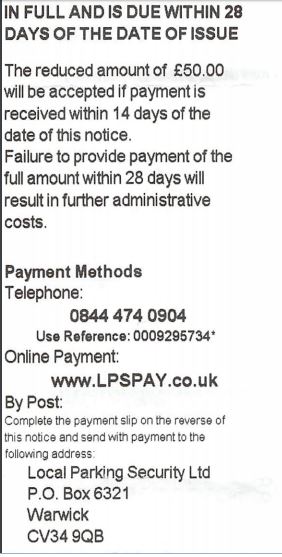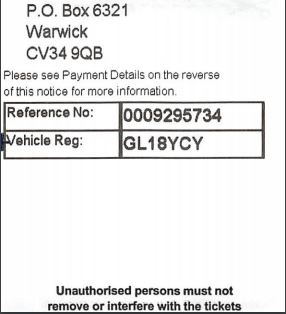 イギリスに来てまで駐車違反とは、、、トホホ

さて、街を散策しながら駐車場へ戻った。するとフロントガラスに何かメモが貼ってある。駐車違反切符だった。この町の下調べしておらずたまたま見つけた駐車場に駐めたのが良くなかったようだ。

周りを見渡すと切符を貼り付けたと思われる人がいたので、意味を問いただしたが、言葉が全く通じない。貼ってあった紙には英語が書いてあるので英語で話したが、もしかしたらこいつの話す言葉は英語ではないのかも?と思ったほど。少し前にスコットランド独立騒ぎがあった頃、地元民にインタビューしているニュースを見たことがある。彼らの話す言葉は英語ではなかった。日本ではイギリスと一つの国のように呼んでいるが、この様子を見て、イギリスは決して一つではないと実感したことを思い出した。イギリスの正確な国名を見れば確かに"United"といくつかの国の集合体だとある。

この係員、年齢は60代後半くらいだろうか。訛りが酷い。何を言っているのか全くわからないが、どうも、チケットの説明書きを読めと言っているようだった。読んでみると、駐車違反85ポンド、すぐに支払えば50ポンドにしてやると書いてある。出頭義務はなくオンラインでOKと、、、まあ便利ではあるが。仕方ない。50ポンドは、このおっさんの英語モドキ言語を聞けたことに対する授業料と考えることにした。後で周りに駐めてある車を見ると、中に駐車許可証が置いてあった。駐車場に料金の支払場所がなかったのは、あらかじめ許可をもらった車だけの駐車場だったと思われる。大きなわかりやすい看板を設置して旅行者にもわかりやすいようにしてもらいたい。クソッ。