The boarding waiting area was unexpectedly crowded. They didn't look like tourists and I asked our tour guide about them. They were public service workers, especially medical personnel. They live on Oahu island and commute every Monday morning and Friday evening. Our tour guide was originally from Okinoerabu island, and her original house was used as a location site of the NHK drama "Segodon".
  Looking outside, I found a jet passenger plane, a Boeing 717, which I got on-board for the first time. I imagined before boarding that passengers on the seats near the engines would have to put up with the heavy noise of engines, and I found myself on such a seat in the plane. Just after starting running, I found a few military planes on the apron. Judging from their characteristics, folded tip of wings, I assumed that they were the transport aircraft, C-17. According to the post-trip study, Hickam Air Force Base is located adjacent to Daniel K Inoue International Airport and the runway was shared by both.
  Thanks to the right engine right next to me and the right wing, my sight was restricted, but I could see the westernmost tip of Oahu island. I hoped that I would get the remote seat from the engines on the return flight, though seats in the back rows had no windows and I was luckier at least than those.
  The plane landed smoothly at Lihue Airport on Kauai island. The sky was clear, which was an indication of a fantastic day.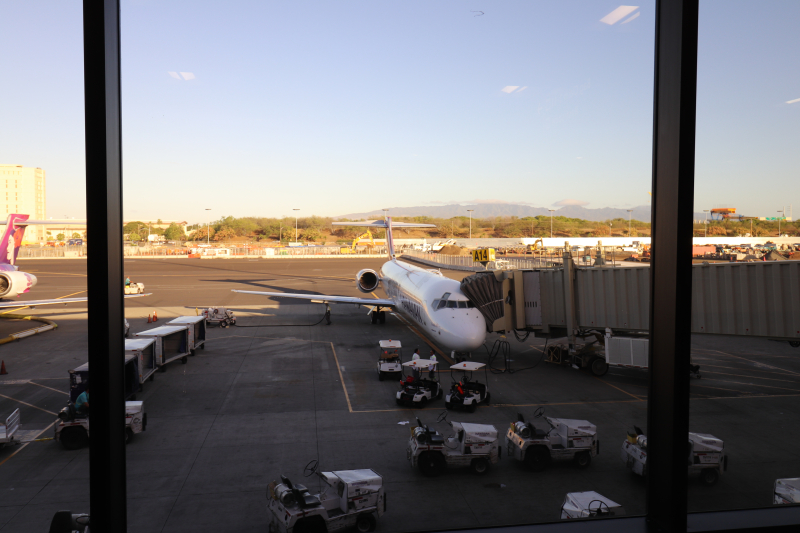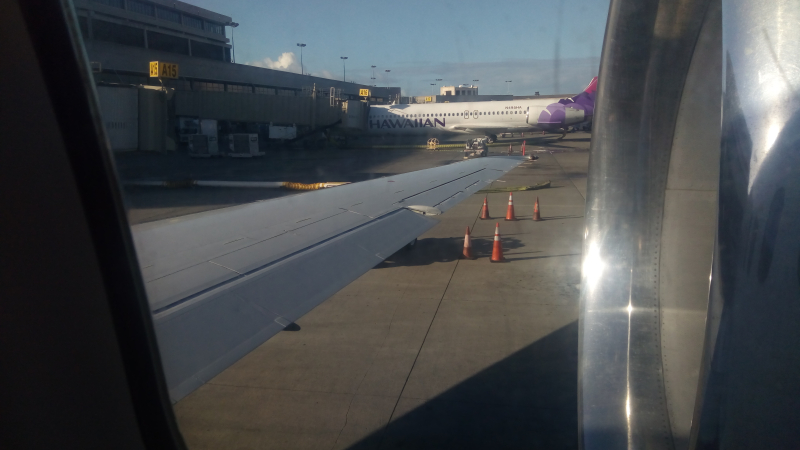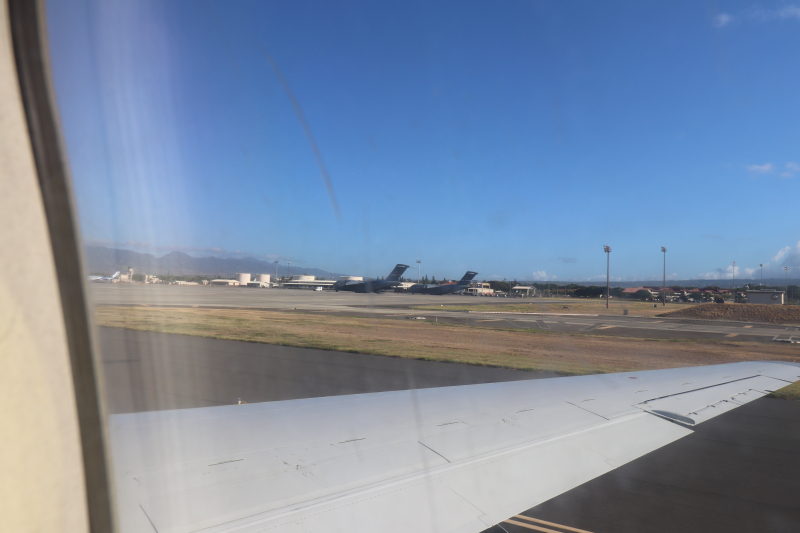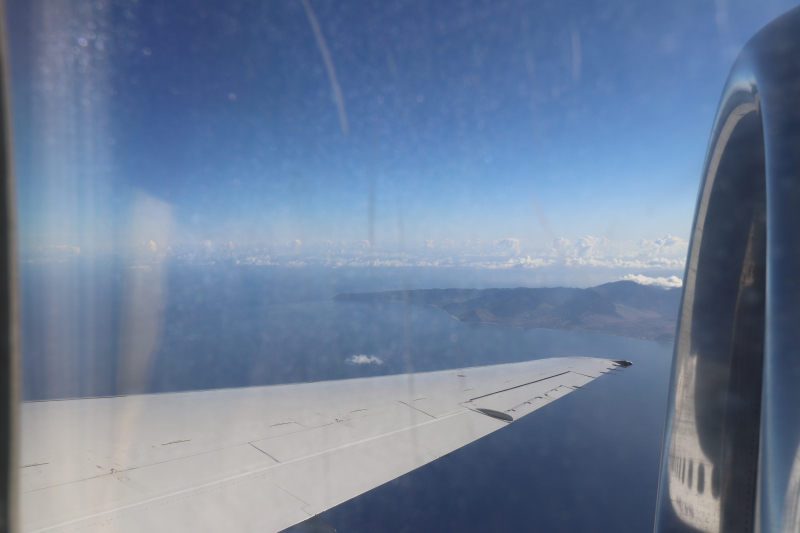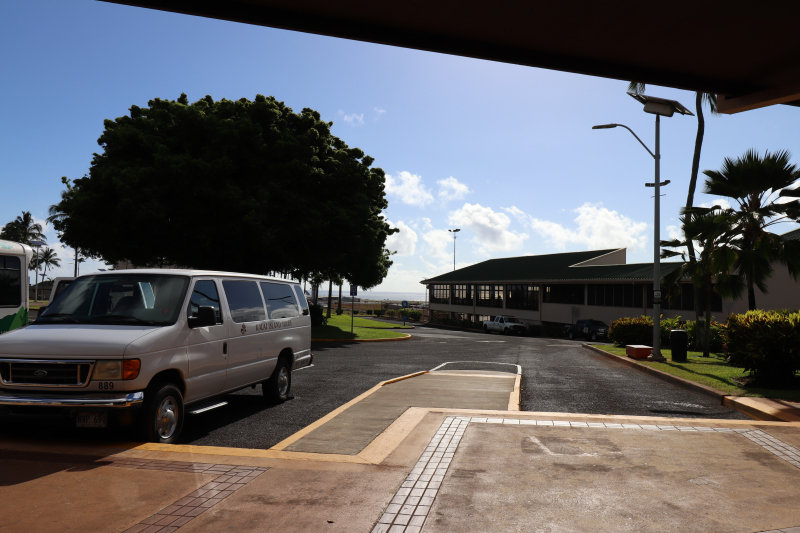 カウアイ島行きの待合は意外に込んでいた。ツアコンに尋ねると、月曜日は込むとのこと。観光客ではなくて、ホノルルに住んで周辺の島に勤務する公務員、特に医療関係者が多いのだとか。月曜の1便で他の島へ移動し、週末に帰ってくると言うパターン。ところで、ツアコンの女性は沖永良部島の出身。実家はNHKのドラマ「せごどん」で使われたとのこと。

待合室から外を見ると駐機しているのはボーイング717。初めて乗る機材だ。エンジンの横は喧しいだろうなあと想像していたら、座席はまさかのエンジンの横。短距離なので我慢するしかないか。離陸直前、軍用機が目に留まった。羽根の先が折れ曲がっている特徴から、多分輸送機C-17だろう。後日調べてみると隣接地にアメリカ空軍のヒッカム空軍基地があり、滑走路をホノルル国際空港と共有している。エンジンと羽根のお陰で景色は今ひとつだったが、オアフ島の西端が見えた。帰りの飛行機がエンジンの横でないことを祈った。僕の後ろは窓さえもないのでそれに比べるとまだ良いが。

カウアイ島のリフエ(Lihue)空港に到着した。天気は快晴。良い一日になりそうだ。