I put up at my friend's house last night. Chatting with him and his family, time went by really fast to us. We knew each other at a crammer for a junior high school. We both passed the exam and spent six years in the same school. Then he proceeded to Kyoto University. We parted at that time, but have kept in touch since then. Our friendship would become more than 50 years.
  I was taken to Souken-in Temple, which is open to the public for a limited term yearly. Do you know Hideyoshi or Nobunaga? They are prominent figures in Japan's history. This temple was built by Hideyoshi for Nobunaga, whose tomb was set in the grounds of this temple. A variety of things concerning Nobunaga were exhibited in the main building, but taking pictures was prohibited. Knowing that this temple was open to the public on this day, my friend apparently took me to this temple. I'm interested in the history and culture of Japan, and his selection was great.
  I found an unusual tomb near Nobunaga's and took some pictures. It looked like a famous musician's, whom I didn't know. The tomb was equipped with a music machine and illuminations. I searched him on the internet later and knew that he was a pioneer of Japan's jazz scene.
(Vocabulary)
crammer a special school that prepares people quickly for examinations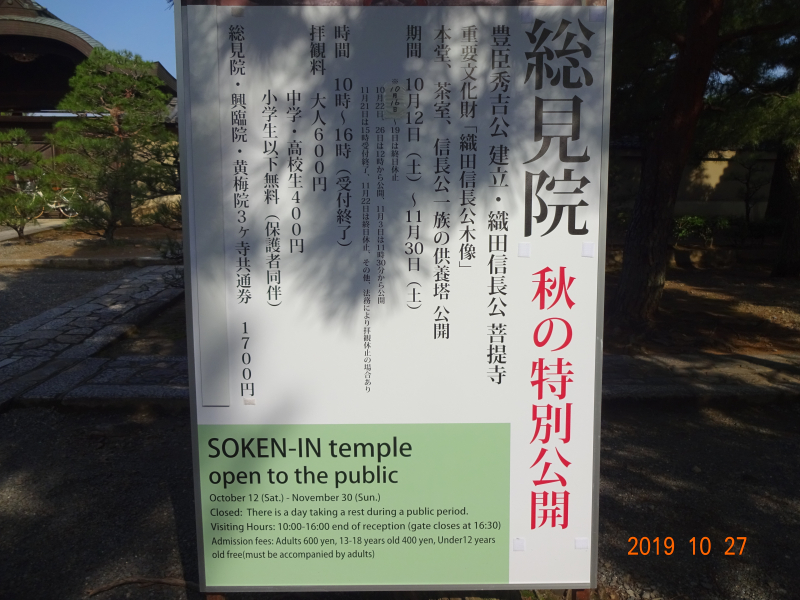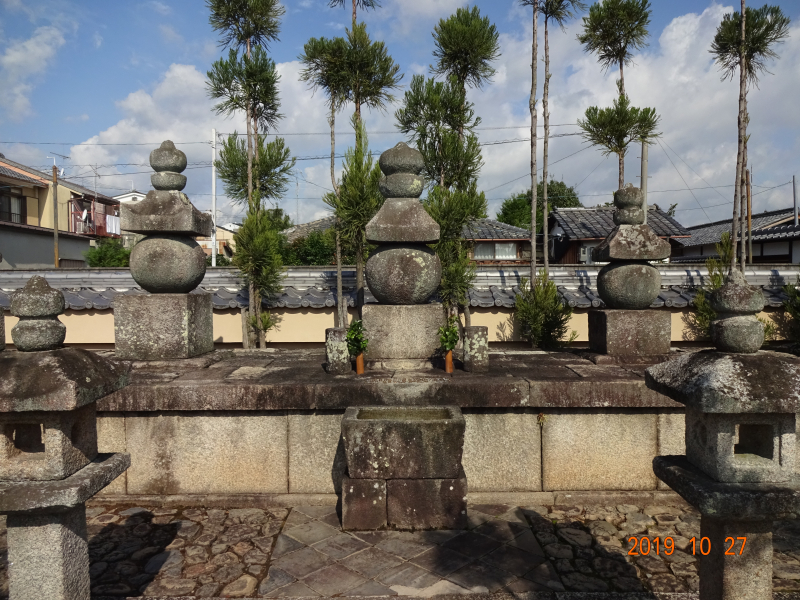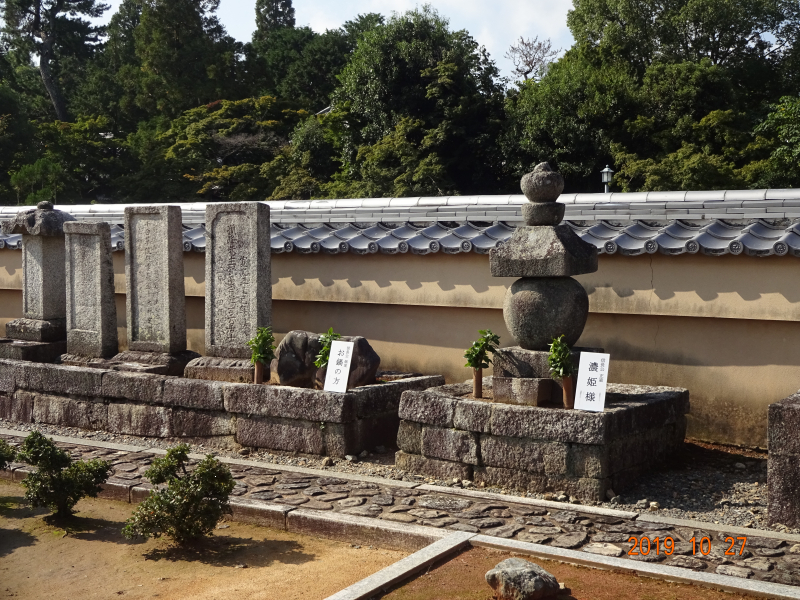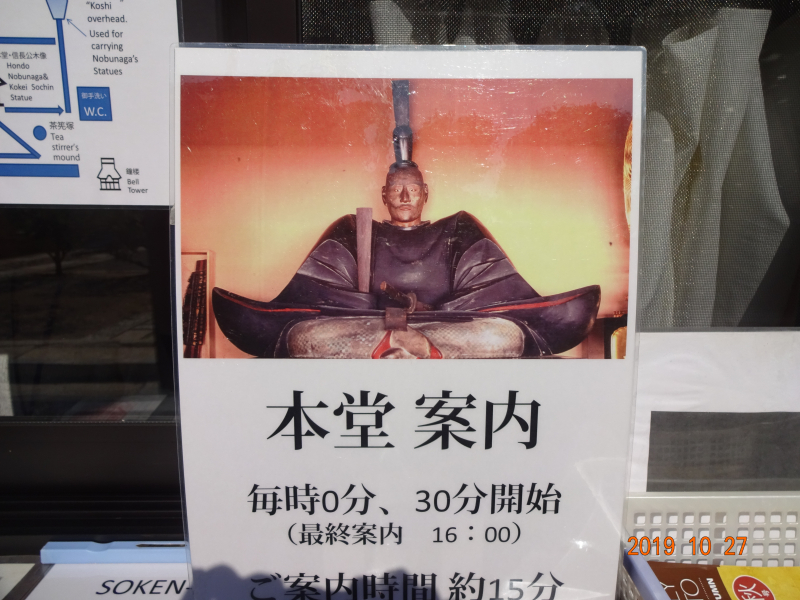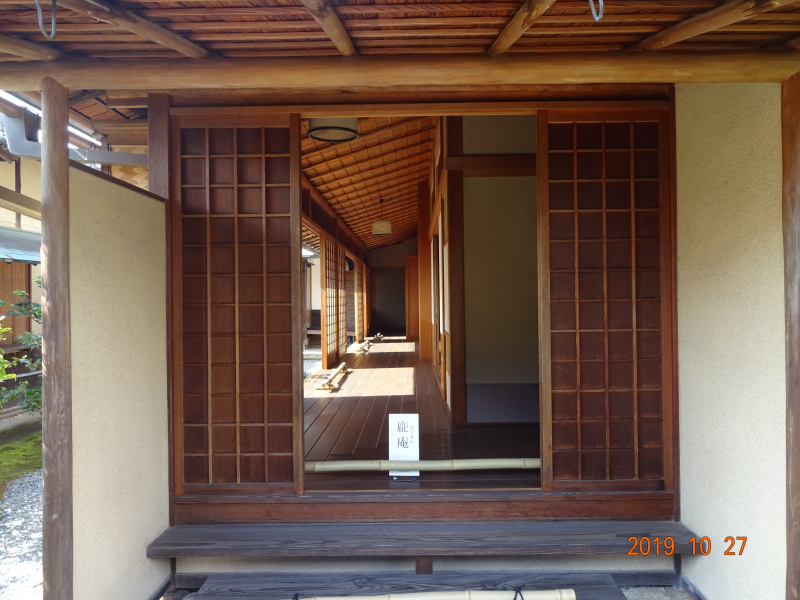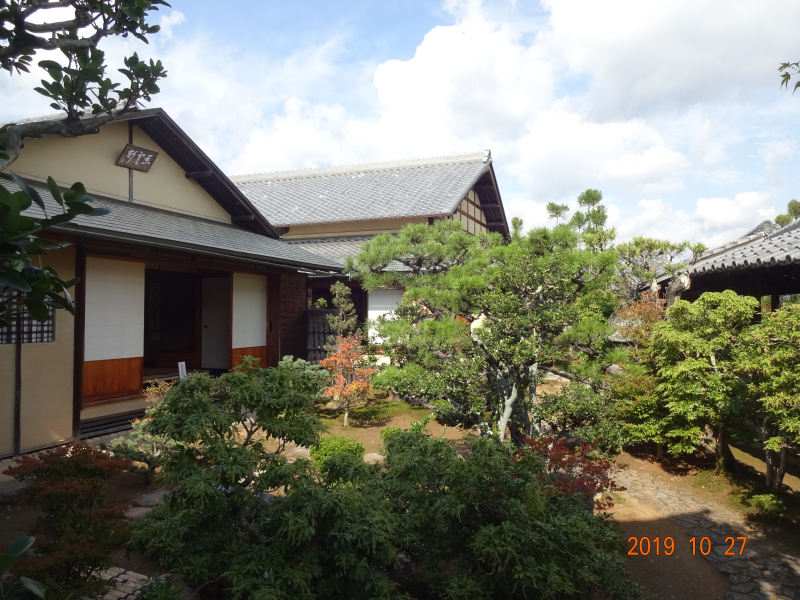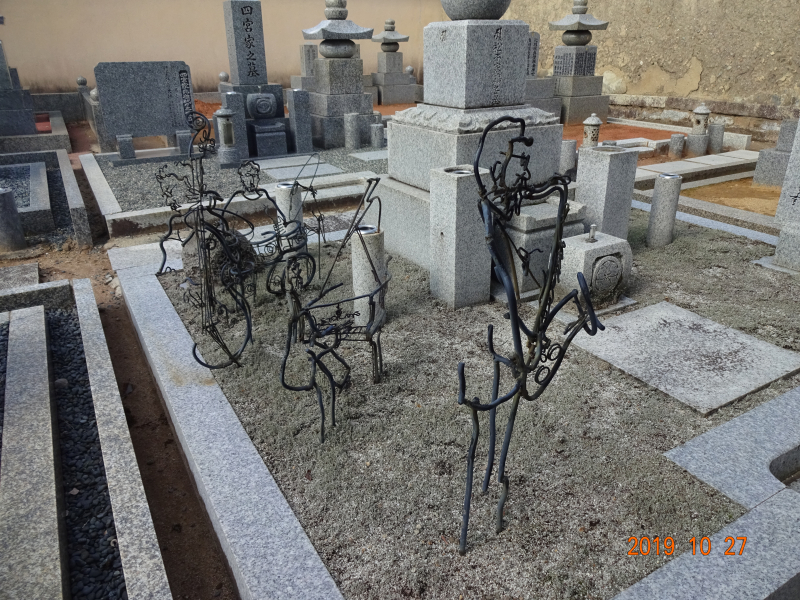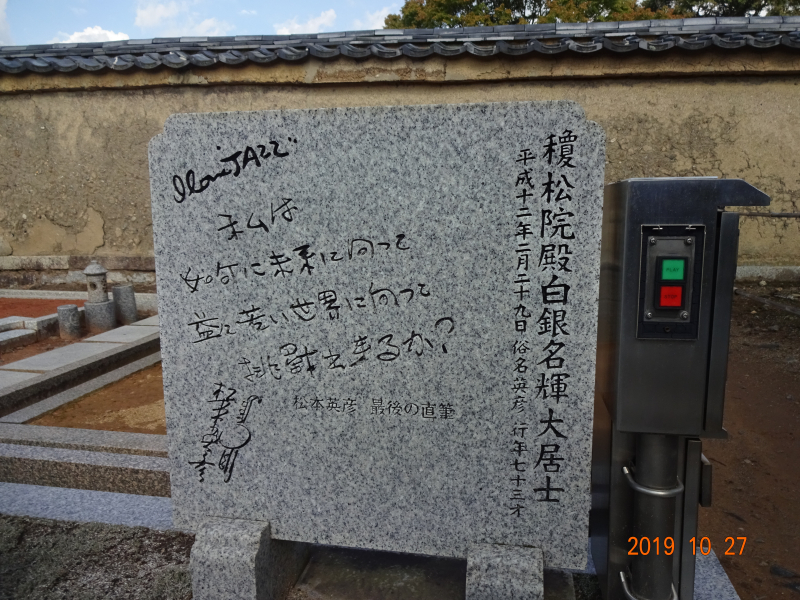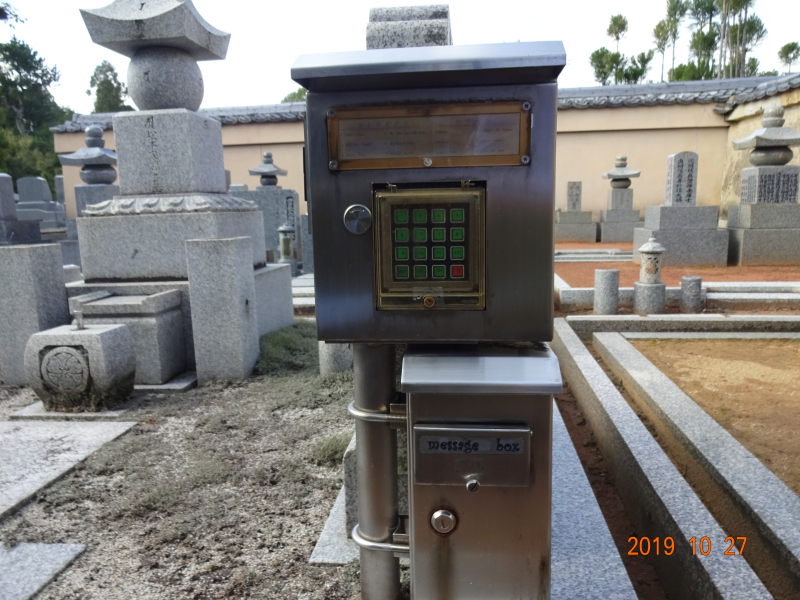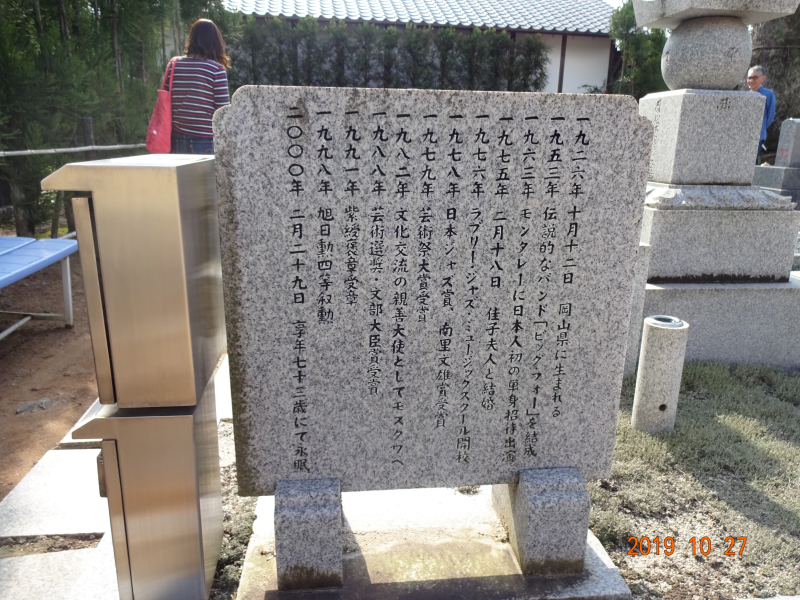 昨夜は友人宅に泊めてもらい、楽しい夜だった。お互いの状況を話しながら時間の経つのを忘れた。地元の有名中学を受験するための予備校で知り合い、ともに合格し、彼は京都大学へ進学したので大学からは別だったが、連絡を絶やさず、もう50年以上の付き合いになる。
今日はまず、総見院を見学することとした。信長の菩提寺が特別に公開されているという。撮影禁止のものが多くて紹介できないが、よくぞ保存してきたものだと驚く。茶室も見学して寺をあとにしたが、奇抜な墓を発見したので載せておく。信長の墓から30メートルくらいの距離にあった。有名なジャズバンドの構成員らしい。機械は壊れていたが、ボタンを押すと音楽が流れるようにつくってあったのだろうと思われた。