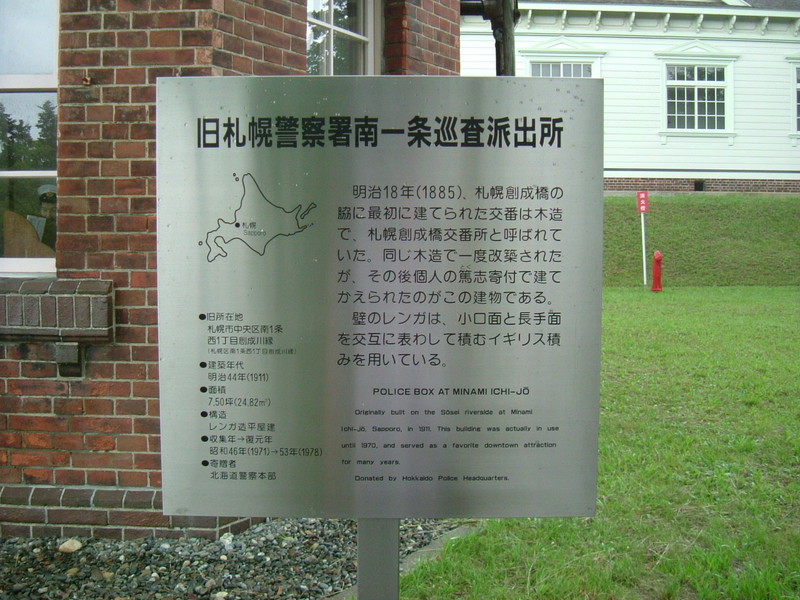 Police Box At Minami Ichi-Jo
Originally built on the Sosei riverside at Minami Ichi-Jo, Sapporo in 1911. This building was actually in use until 1970, and served as a favorite downtown attraction for many years. (Donated by Hokkaido Police Headquarters.)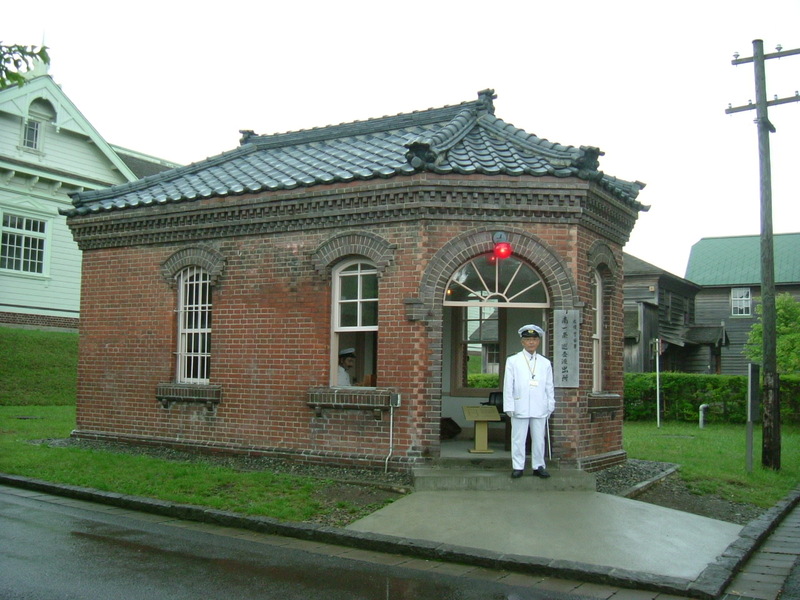 A policeman stands in front of the police box with a white uniform which was the policeman's uniform in Meiji era. Because I took him for a mannequin looking at him from a distance, I was astonished to be spoken to by that mannequin while I was passing by this building. He was a volunteer guide of this village. Incidentally, the policeman sitting in the house was a mannequin.
(Vocabulary)
incidentally (特に話) ちなみに, ついでに言うと, ところで
(KW: 北海道開拓の村)