After seeing the exhibition in the visitors' center, we got back to our car. The air coming out of the air conditioner was comfortable for our burned skin. We started for Ohyu Numa Lake.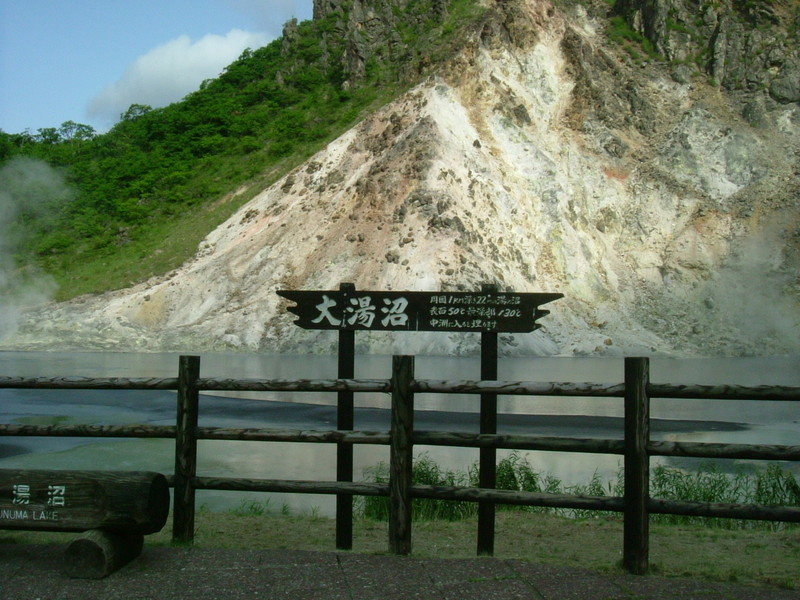 After about 10 minutes' drive on the winding road, we got to Ohyu Numa Lake. The signboard says that the temperature of the surface is 50 degrees Celsius and the deepest portion is 130 degrees Celsius. I thought I could cook a soft-boiled egg here. You might think it is quiet and peaceful from these pictures, but the smell of hydrogen sulphide was strong.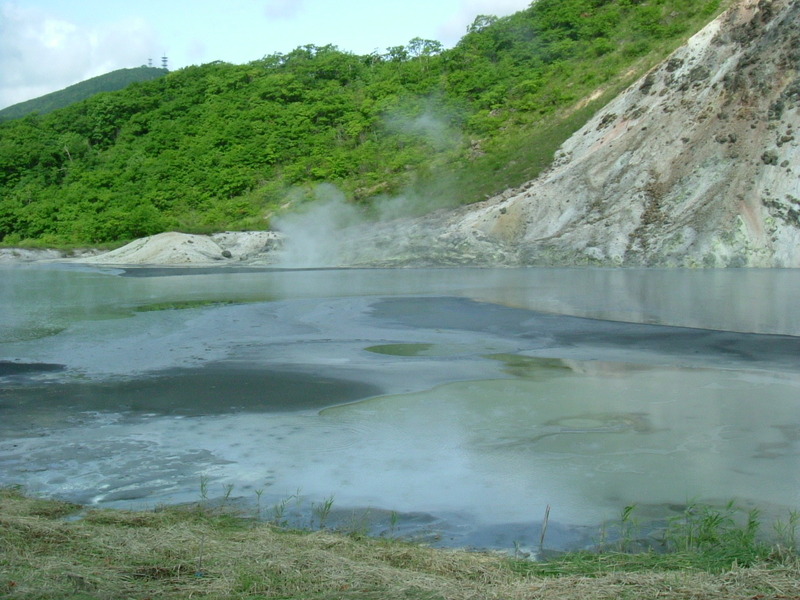 You can see the lake steaming up. I wish I could pipe this water to my house as it would save the energy bill. Is that a poor man's mentality?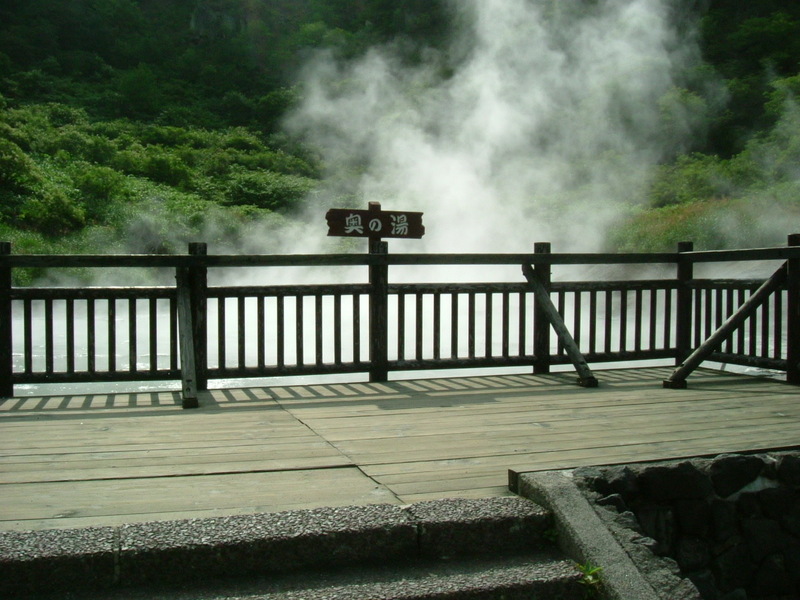 This is a small pond adjacent to Ohyu Numa Lake. The size of it was smaller than that of Ohyu Numa Lake, but the temperature of the water looked higher than Ohyu Numa Lake.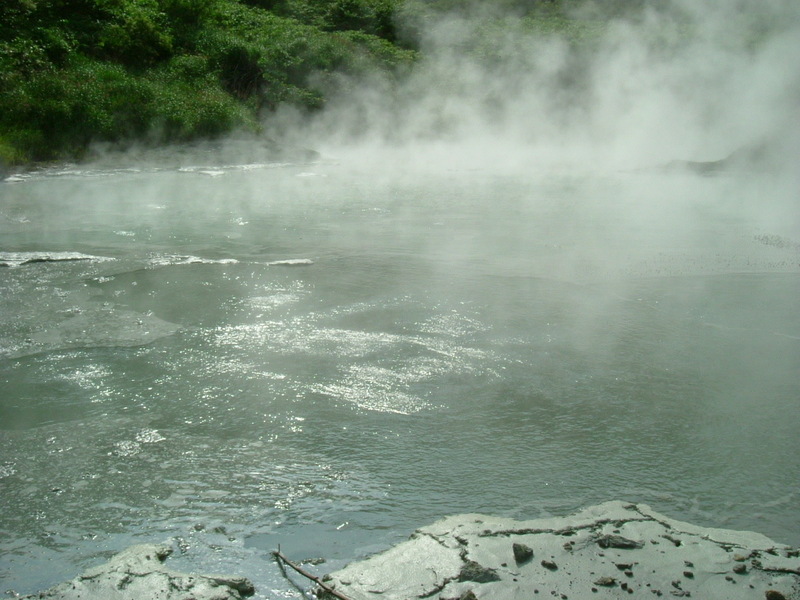 I took this picture more closely. It was too hot and it was impossible to get closer to this pond.
I took the picture of Ohyu Numa Lake from a little higher point. There are some hot springs around here like puddles in the forest. The first person who found this lake must have been so surprised to see it.
(Vocabulary)
soft-boiled egg 温泉卵
puddle (道などの) 水たまり
(KW: 大湯沼 登別温泉)