After breakfast and checkout from the hotel, with our car parked in the parking lot of the hotel, we took a walk around the hotel.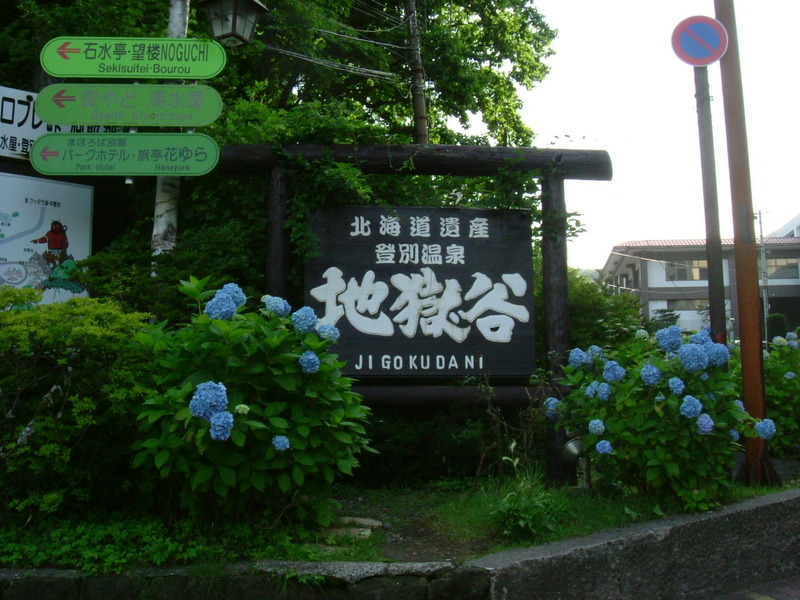 The signboard says "地獄谷" in Japanese. The pronunciation of it is "Jigokudani". The first two characters, "地獄 (Jigoku)", mean hell and the last, "谷 (Tani)", means the valley. No one has been to hell and there aren't any witnesses of hell, but many people imagined what the real hell must be like here. Therefore the statue of Enmadaiou that I wrote about in the previous entry is here in Noboribetsu. It seemed to need a half day to walk the whole walkway, so I chose the shortest walkway.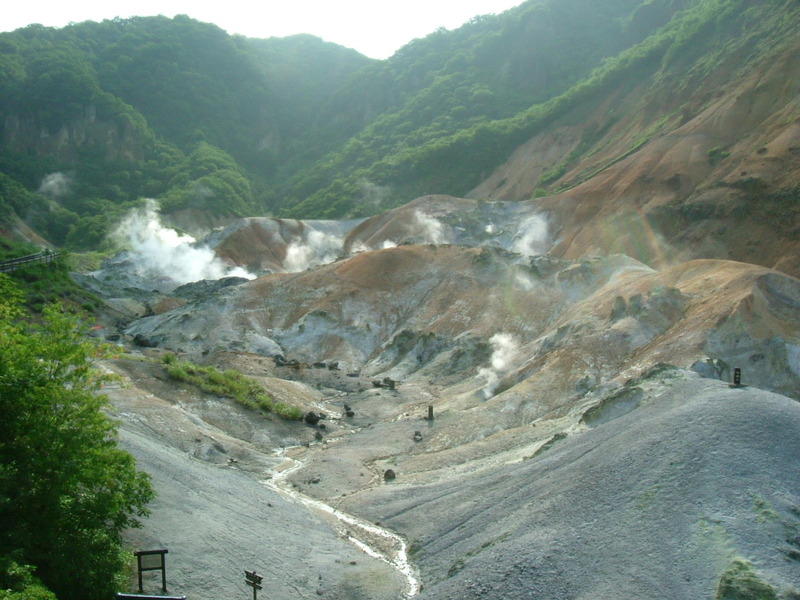 It's a full view of Jigokudani. As we got close to Jigoku (hell) it was getting hot. This area was lit up last night and looked fantastic. I could see it from the open air bath last night. It was very relaxing to view the illuminated Jigoku over a mug of beer. My daughter said, to her sadness, that she couldn't look at it from the women's bath. The women's section must be heavily guarded from peeping.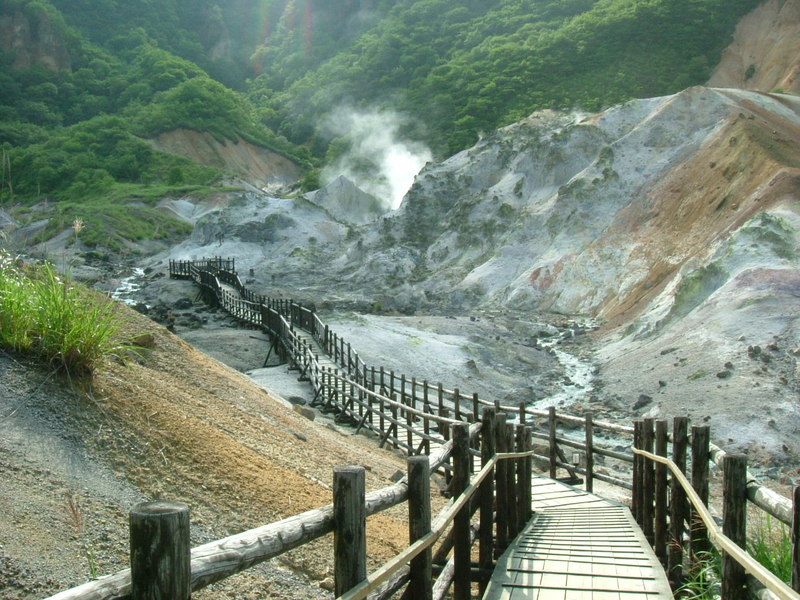 You can see the secure gush of hot water closely. We went and saw it. It was so hot.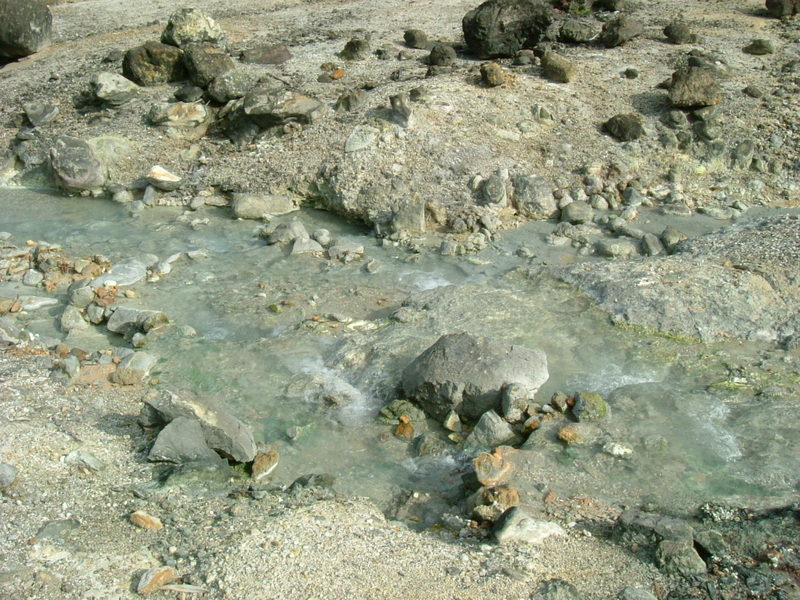 Eighty degrees centigrade water is flowing outside the fence. If you touched it accidentally you would get seriously scalded.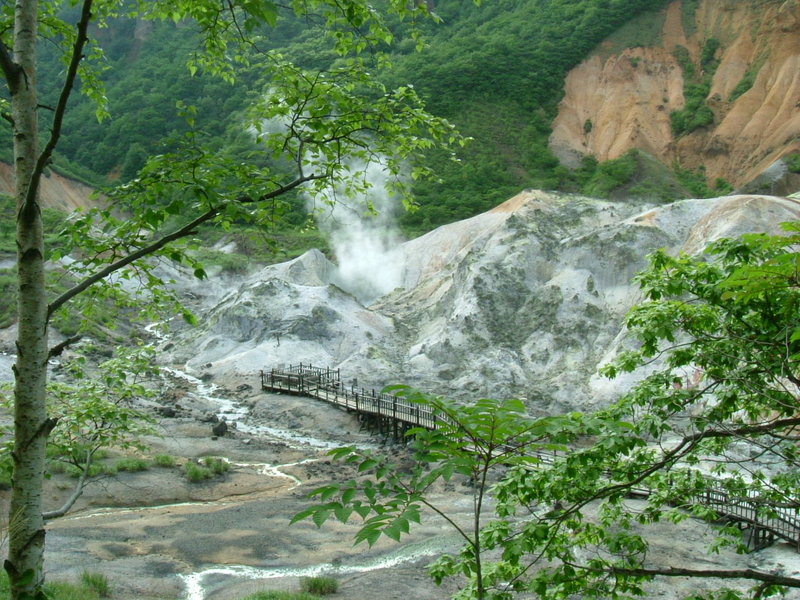 This was taken from the walkway.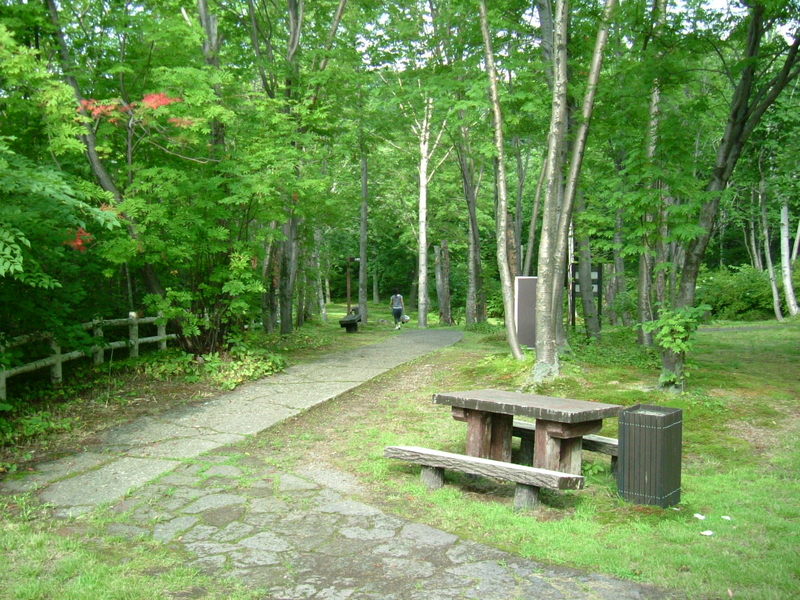 You might think it is quiet and peaceful from these pictures, but the smell of hydrogen sulfide was strong. My daughter, A is walking in the picture. She was always away from me.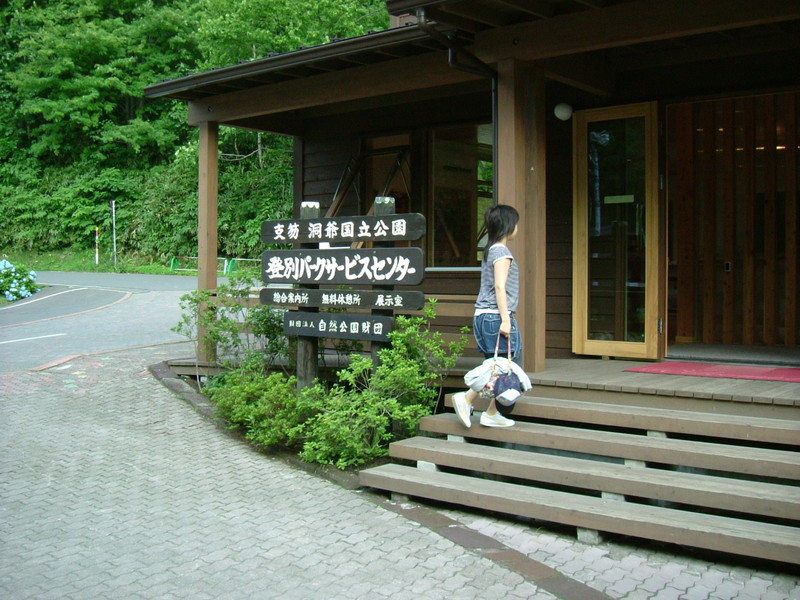 A is going into the visitor's center.
(Vocabulary)
gush (液体・ガスなどの) 噴出, ほとばしり
(KW: 登別温泉 地獄谷)