I'll show you some pictures that I took around the School.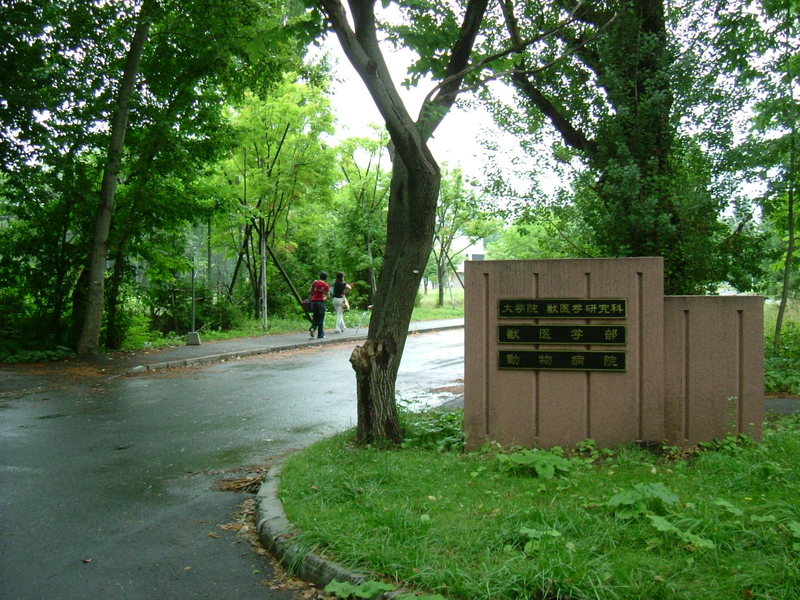 This is the main entrance of the School. It appeared abruptly ahead when I was heading to the School. No one would have imagined that the top level of veterinarian facilities were inside.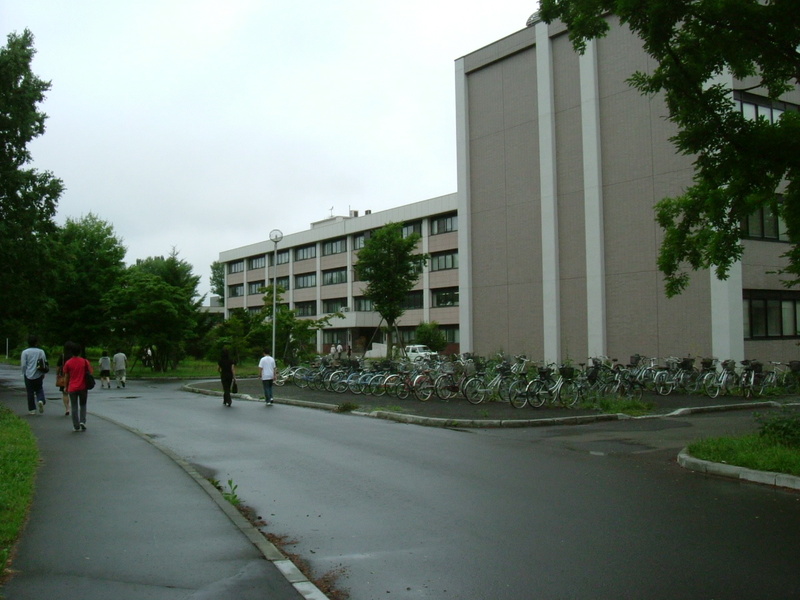 This is the Veterinary School. Students must learn Veterinary Medicine here for 6 years and after that they are qualified for the national examination. It's not easy to become a veterinarian.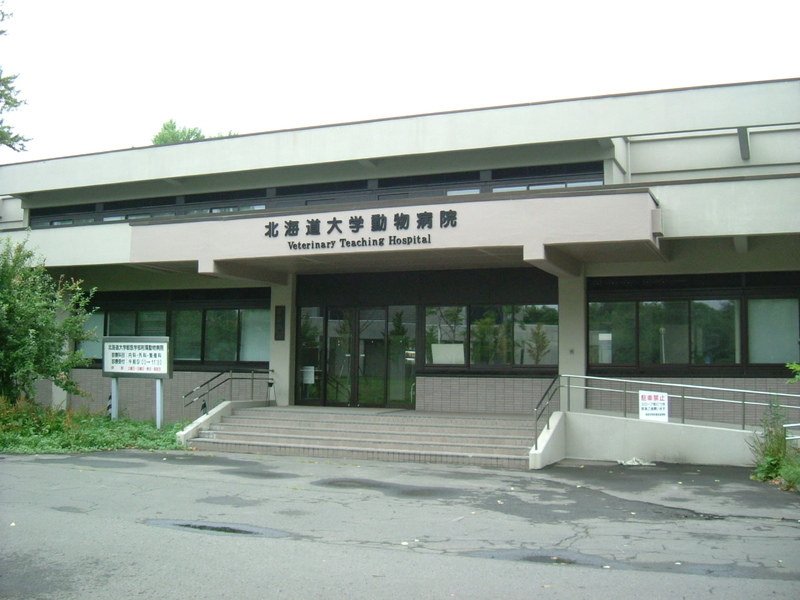 This is the Veterinary Teaching Hospital. My daughter was permitted to see inside with other students.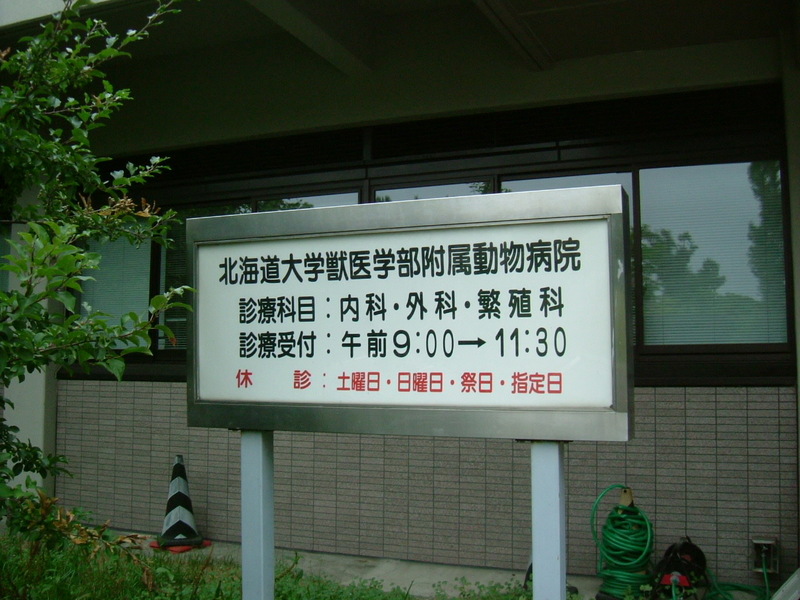 It's the signboard that is written in Japanese as follows:
Subject: Internal Medicine, Surgery, Breeding
Check-in Hours: 9:00 - 11:30
Non-consultation Day: Saturday, Monday, National Holidays and Designated Dates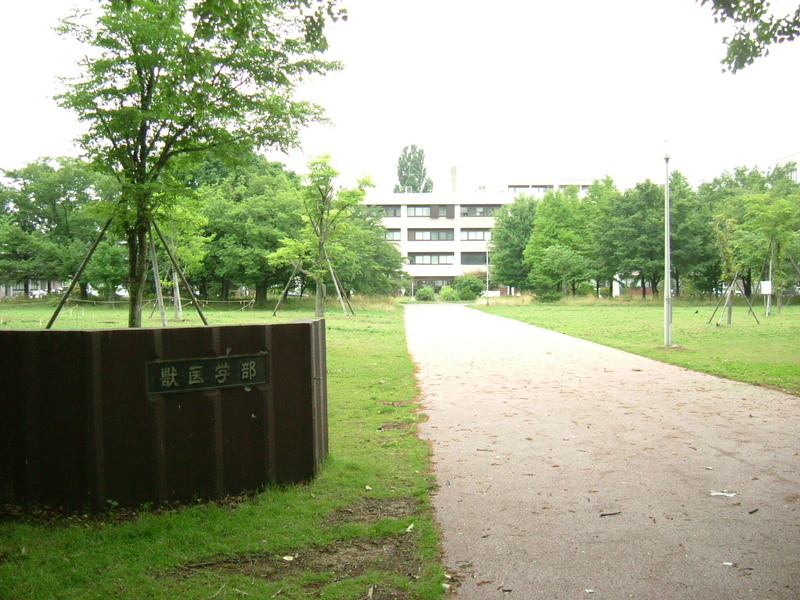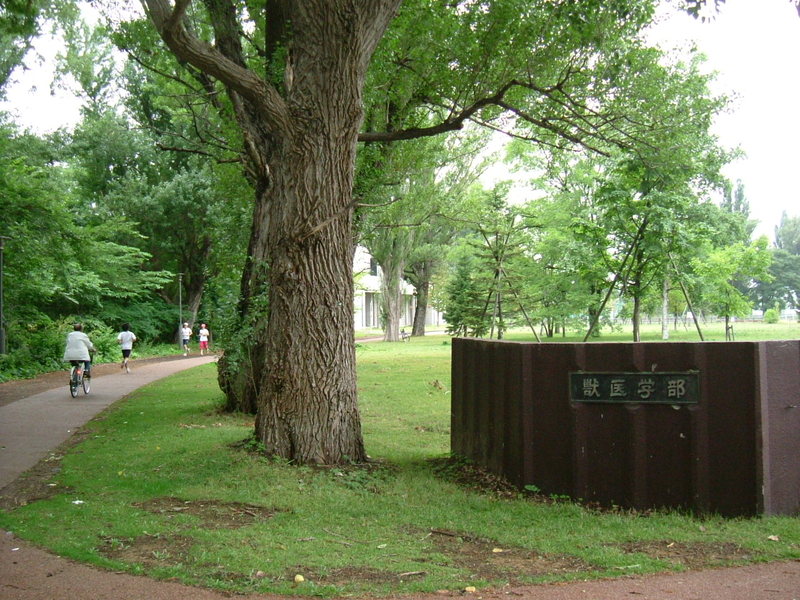 Another entrance. You can tell how vast the campus is.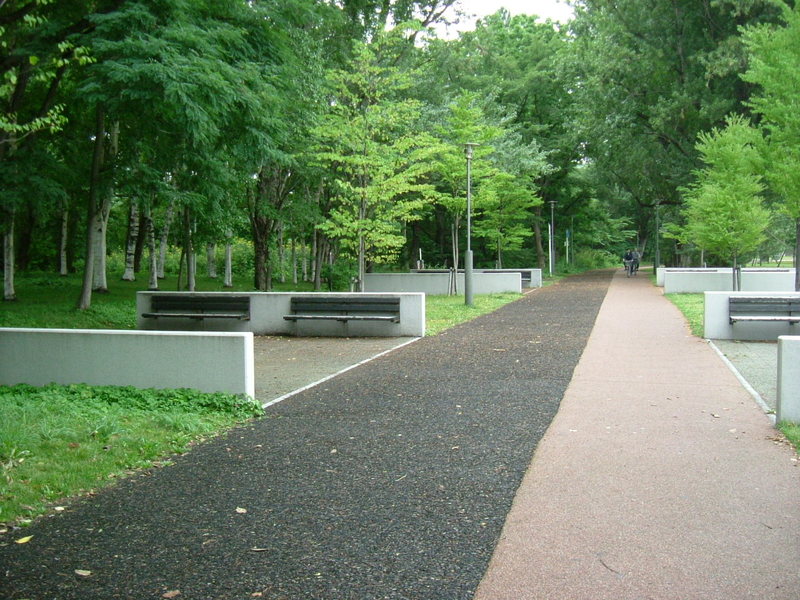 Two lanes go around the campus. One is for bicycle riders and the other is for walking and jogging people. The black asphalt is for people. It is soft and looks good for the knees and ankles.
(KW: 北海道大学獣医学部付属動物病院)