I wrote in the last entry that my wife and I had visited Nagoya City at the turn of the last year. I'll show you a picture at that time. While roaming around our daughter's apartment, we found an old-fashioned Japanese inn as shown in the following picture.
The style of the inn was that of the Showa Era. I mean to explain "Showa" now. When a new emperor ascends the throne in Japan, the new era starts and the name of it is newly made. When the former Emperor Hirohito came to the throne in 1926, the new era was named as Showa and when he passed away in 1989, Showa Era ended and the era between 1926 and 1989 was called the Showa Era. That is to say, the first year of Showa Era is 1926. The year 1945 is the year of Showa 20th. The Japanese don't ordinarily refer to living emperors by their names and deceased emperors are referred to by names given posthumously.
Now, the present emperor's name is Akihito, but he is called, "Kinjou", meaning the present. After his demise, he will be named as Heisei Emperor because it is the Heisei Era.
I was born in the 33rd year of the Showa Era (in 1958). Japan was one of the advancing countries. It was not fully recovered from ruins of the war and had inconvenient days, but many people feel sort of nostalgia for Showa Era now. This inn is taking advantage of such feelings.
(Vocabulary)
ascend [come to] the throne 即位する 王位に就く
demise〔deathの婉曲語〕 逝去 崩御
posthumous 死後の
take advantage of an opponent's weakness 敵の弱点につけ込む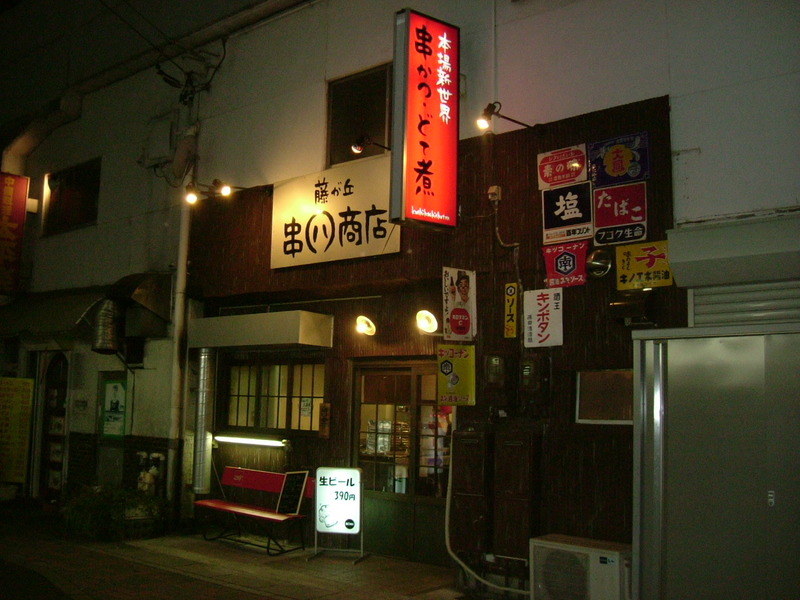 (KW: 串八商店)