We wandered along the streets in Sanxia and Yingge for some time without our guide. Those streets were apparently old, but tidy. It was fun to see various new things there. At that time, an odd sensation crept over me. It seemed as if we had been in Japan of the old days. Most buildings along the streets dated back 100 years, when Taiwan was a part of Japan. In the Great East Asian War, the U.S. avoided invading Taiwan and a huge fortune was preserved and left intact, though they finally fell into Chiang Kai-shek's lap. There was a toy shop where some toys which I had used to play with when I was a child, were displayed. Antique shops were also fun. I was sorry that the time given us for walking around was only 30 minutes as it was too short.
  Yingge is famous for its beautiful ceramics. The streets were lined with so many pottery shops. I found a pair of really nice cups in a shop, but they were a little high in price. I gave up.
  Without our guide, I had some difficulty in communicating with ordinary people in Taiwan, though there were surely some personnel in our hotel who could understand Japanese or English. I keenly felt the need to learn Chinese. Before the next visit, I will.
(Vocabulary)
creep over sb

〈感情などが〉<人>の胸に込み上げる
A cold realization was creeping over them.

無情な現実に彼らは気づき始めていた.
Chiang Kai-shek

蒋介石
line

[他]〈道など〉に沿って並ぶ
be lined with sth

〈道などに〉 <…>が並んでいる
The street was lined with small shops.

通りには小さい店が並んでいた.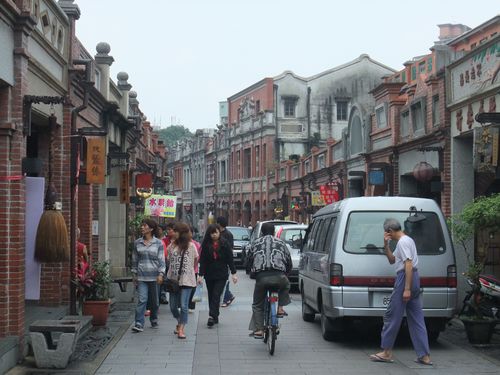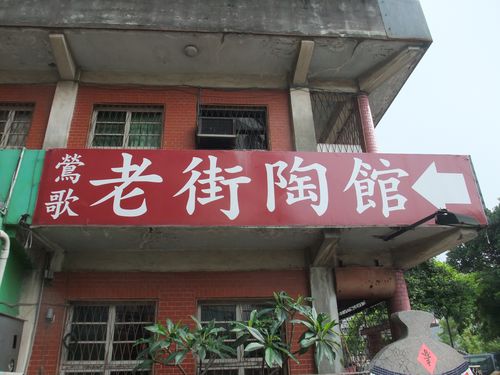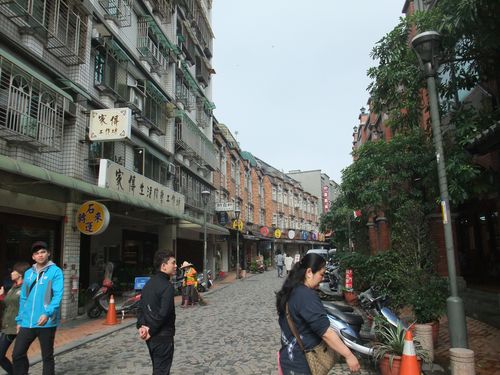 For your information:
http://mykafkaesquelife.blogspot.jp/2011/03/sanxia-taiwan.html