From the end of April to the start of May is called "Golden Week" in Japan. At this time of the year, the four national holidays are scheduled, such as Showa Day, Constitution Memorial Day, Greenery Day, and Children's Day. Additionally, Saturdays and Sundays are added to these holidays. That is "Golden Week," a collection of public holidays on the Japanese calendar.
  I planned to visit Oahu island this year. At first I got air tickets for the two of us, but my eldest daughter was able to take days off from her work one week before and joined us. However, our flight was United, and her flight was JAL. Both flights left Japan and arrived in Honolulu about the same time. We killed time in the Star Alliance Lounge in Tokyo International Airport until departure, but my daughter seemed to enjoy window-shopping in the duty-free shops.
  I was attracted by one of the on-board services. I'll show you in the second picture. The passengers seemed to be able to listen to the conversation between the cockpit and the control room on the ground. I kept this channel on all the way, but I didn't listen to any words. I was disappointed.
  We took a taxi from the airport to our condominium, but I forgot to give the driver a tip. When I noticed that, he was gone. So sorry!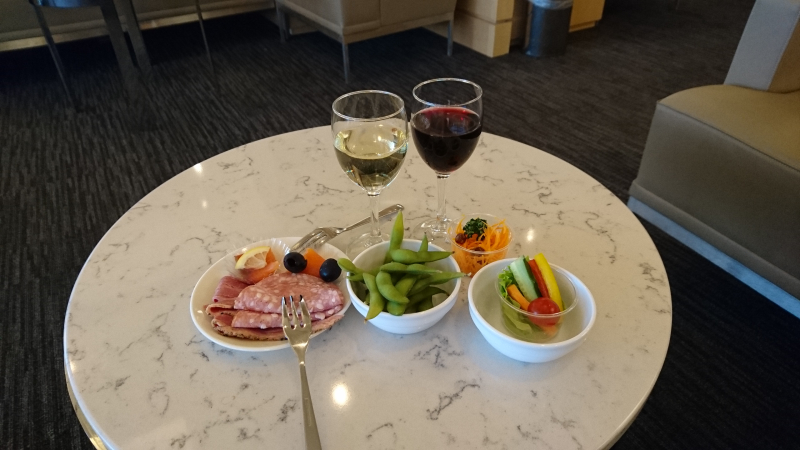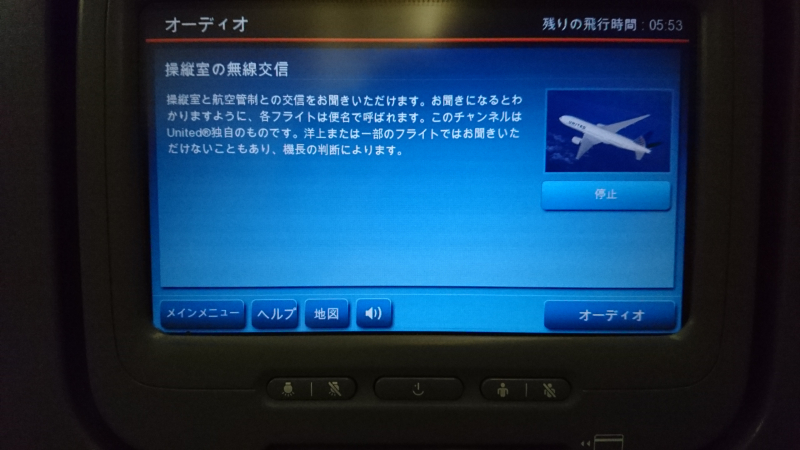 4月の終わりから5月上旬は昭和の日、憲法記念日、みどりの日、こどもの日と祝日が続き、これに土日が加わり毎年長さは違うものの連続した休日となる。それを日本ではゴールデンウィークと呼んでいる。今年はオアフ島へ行ってみることにした。夫婦二人の予定であったが、長女も休みが取れることになり、別の飛行機で合流することになった。初めてのハワイ、どのようなところだろうか?
 
機内サービスの一つとして、コックピットと地上の管制センターとの会話を聞けるとのことだったので、ずっとチャンネルを開けていたが、聞けず。機長の裁量によると書いてあるので、会話を聞かれたくない機長だったのだろう。
 
空港からコンドミニアムまではタクシーで移動。チップを渡す習慣を忘れていた。運転手をがっかりさせてしまったに違いない。悪いことをしてしまった。