I was able to view Mt. Fuji from Ose Cape. If the weather was clear, I would have taken beautiful pictures and so I brought my tripod, but unfortunately it was a cloudy day. The next stuff which came into my sight were several divers with full gear. Some divers were going out of the cove by a fishery boat. A few divers were sinking just in front of me. What? I wondered if Ose Cape was somewhere special.
  Wandering around with such an idea in my mind, I met the person again who had helped us reach Ose Cave an hour ago when I had lost my way. He was ready to dive with his wetsuit and other diving gear. He was also a diver. We chatted for some time. Ose Cape seemed to be one of the best places for scuba diving. I heard from him about what he saw in scuba diving. His story reminded me of a wonderful figure of the photographer who had taken my pictures from the sea bottom when I was enjoying snorkelling with my daughter in Oahu island last May. One of my Facebook friend often uploads his pictures taken underwater, and they are always beautiful. His words might be a cue for my new hobby.
Then, I drove along the west coastline of Izu Peninsula and headed for Nirayama Reverberatory furnace on the list of World Heritage Sites.
 (Vocabulary)
Reverberatory furnace  反射炉 金属融解炉の一種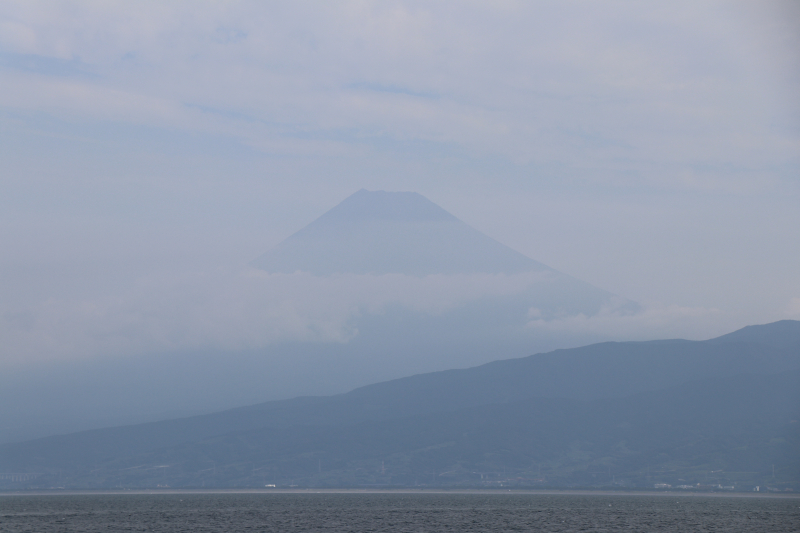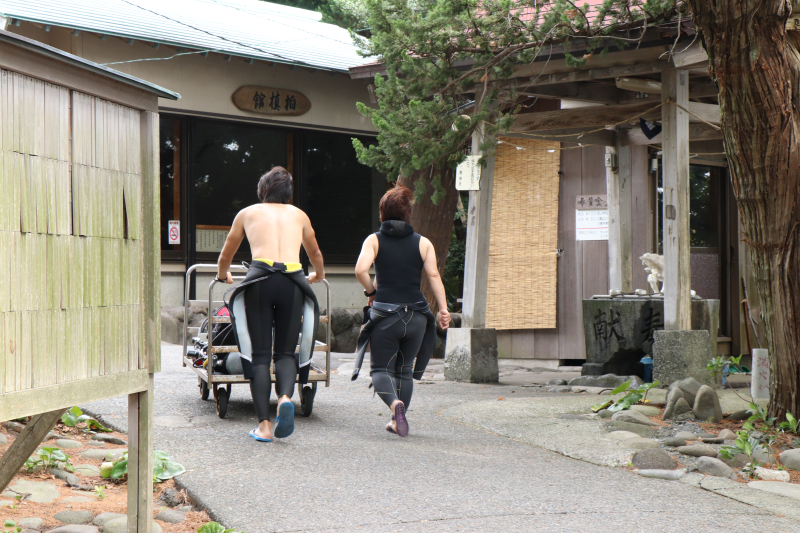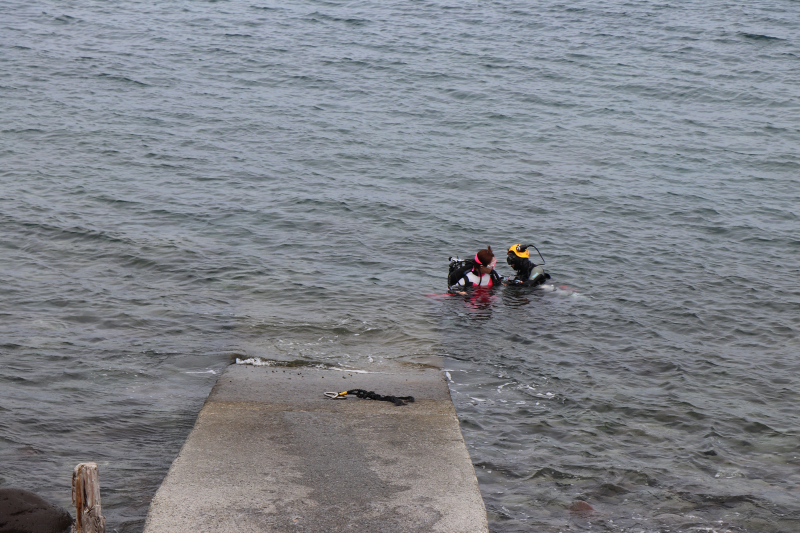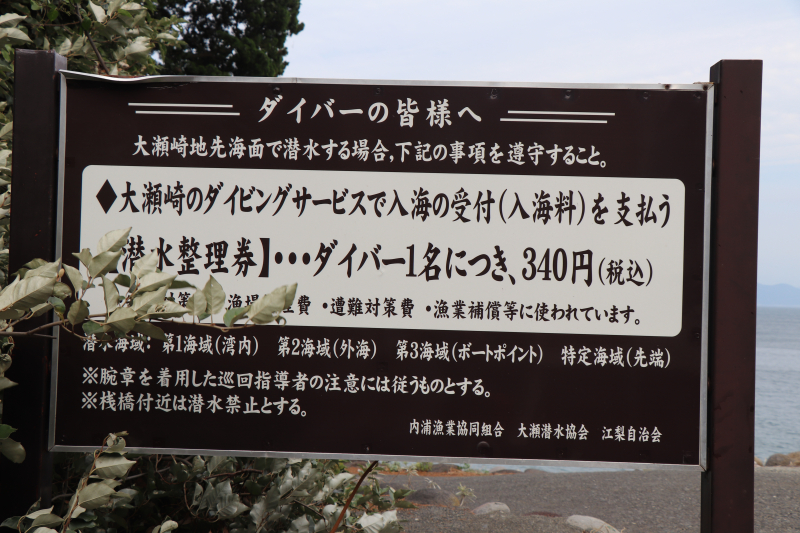 スキューバダイビングのメッカに足を踏み入れてしまった
大瀬崎の海岸を歩くと遠くに富士山を見ることができた。晴れていれば良い写真が撮れるだろうと思い、三脚を持参していたが、良い写真を撮ることは諦めた。見るとダイバーたちが続々とこちらへ向かって歩いてくる。船で沖に出るダイバーもいる。目の前で海に沈んでいくダイバーも。何なんだ、このあたりは?
そう思いながら歩いていると、ここへ来る途中で道案内をしてくれた男性に再会。ウェットスーツで身を固めていた。10分ほど立ち話をした。この場所は日本でも有数のダイバーのメッカらしい。この男性からダイビングの魅力を聞いた。フェイスブックで水中写真をUPするFBFがいる。こんなことができたら良いなあと思っていた。また、この春にハワイでシュノーケリングをしている僕を海底から撮影してくれたカメラマンを思い出した。彼の話を聞いて自分にも出来るのではないかと思うようになってしまった。