Then we took a walk around Merton College. The streets had emitted a very relaxed and traditional atmosphere. We moved to the city center on foot. We are good walkers and didn't mind a long walk. We visited Bodleian Libraries and around it, only the outer appearance of which we saw the previous day.
  When we dropped in at a pub to have lunch, my daughter noticed that she had had her purse stolen by a pickpocket. That purse was one which I had bought her at Haneda Airport. It was her favorite one and her driving licence and about 300 GBP were inside.
  It is said that there are lots of pickpockets in Europe, but my daughter had never fallen victim to pickpocketing during her one-year stay in Germany. Did she relax her mind with me? She was always holding her shoulder bag in front, but when she was targeted by a pickpocket, her hands were full of nylon bags of souvenirs and her shoulder bag was hung over her right shoulder. We were going to pack those souvenirs into my backpack at lunch time. It was a very short time from purchase to packing that the pickpocket did his/her work.
  Our appetite disappeared and we headed for a police station without having lunch. When I took her to the Thames Valley Police Station, she asked me why I knew its site. I had happened to find it while she was shopping in the Alice's Shop. I didn't even imagine such an incident at that time.
  My daughter told a policeman about the situation. I expected that an official certification would be issued, but we didn't receive any document from the police. We felt a little bit uneasy, but went out believing his comment, "If something problematic occurs, I'll send you an e-mail". However, we had nothing to testify our visit to the police station. I thought we should have received something like his business card. During the police interview, a drunken homeless man came to the station and he was instantly repelled by a few policemen. I tried to listen carefully to their conversation, but I wasn't able to understand their words, maybe including several slang words and unique accents. Where are people who speak the BBC's English?
  This incident had an influence over our sightseeing plan. I advised my daughter to continue sightseeing, saying that if she stopped sightseeing, our regret would be more intense though we had to give up visiting Blenheim Palace in which Sir Winston Churchill had been born.
  After coming back to Japan, my daughter reported the incident to the insurance company and also reported that the police interview had been done at the Thames Valley Police Station in Oxford. The sum of money after a 3000 yen (about 25 US$) deductible was reduced from the price of her purse was paid into her bank account. I was so sorry to doubt the exact work of the nice daddy policeman in that police station.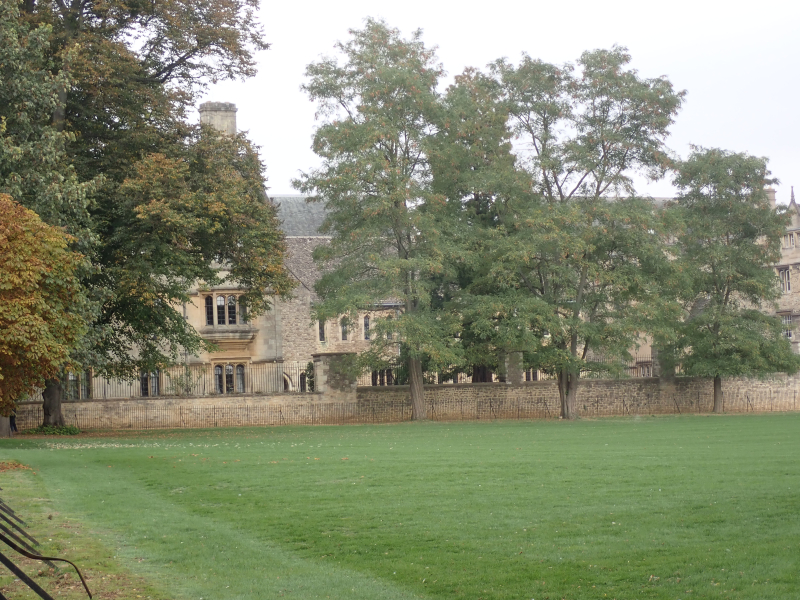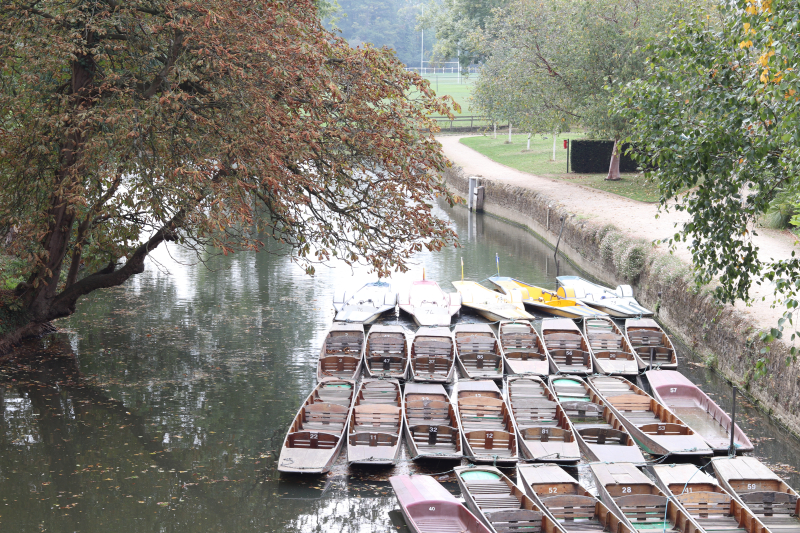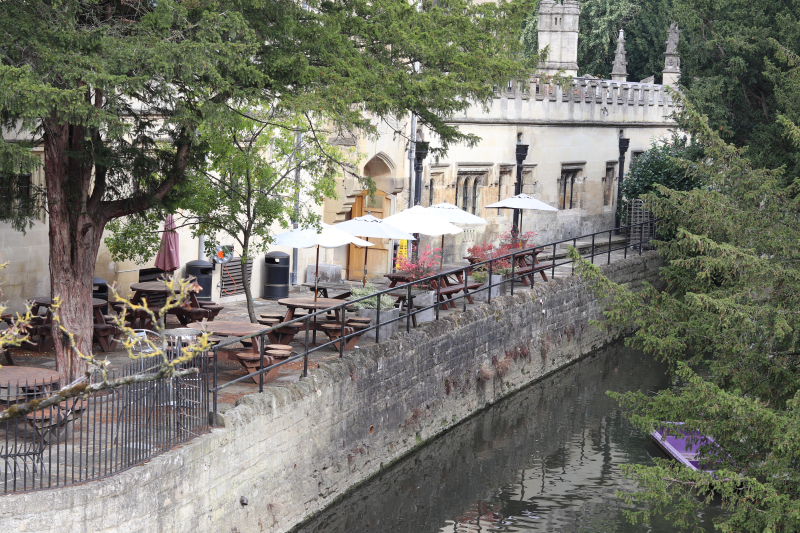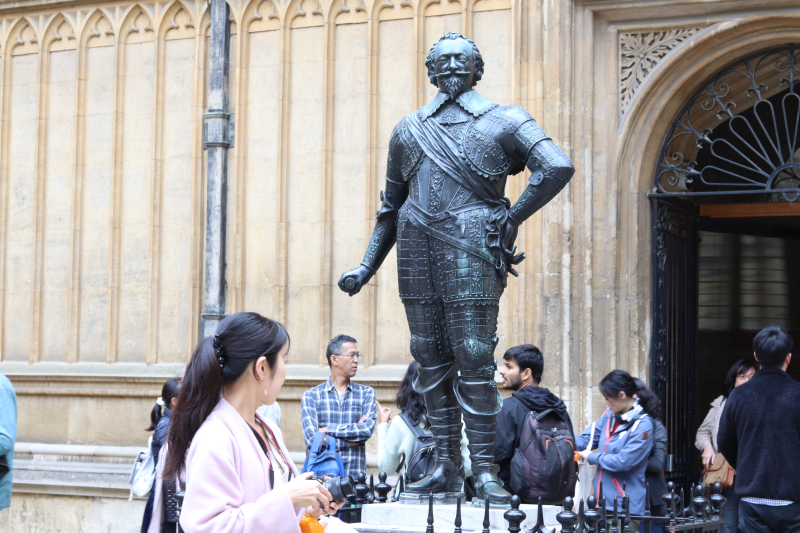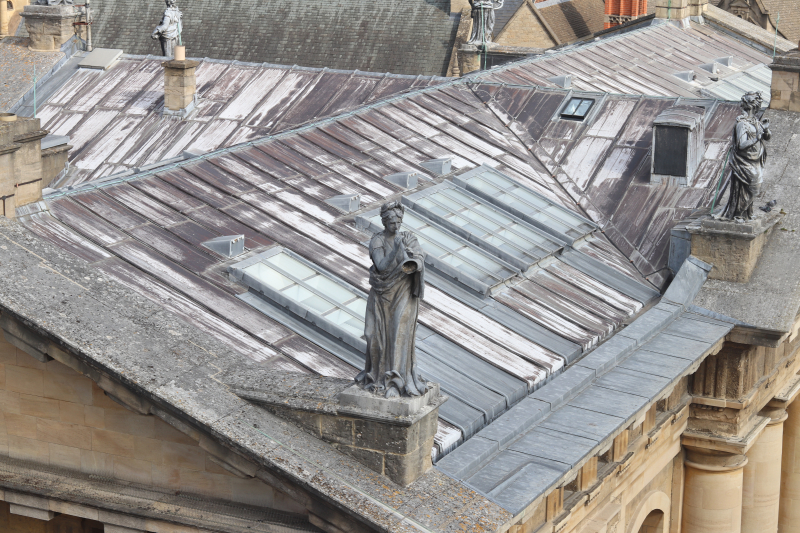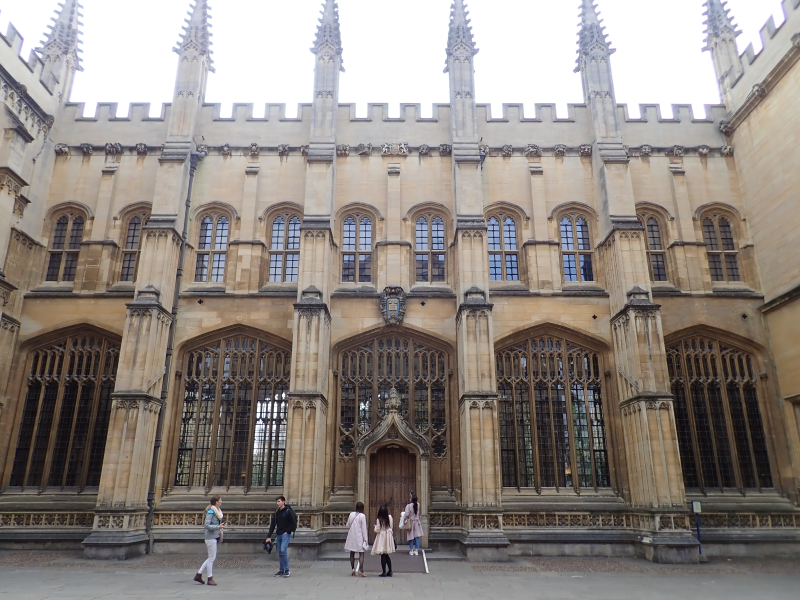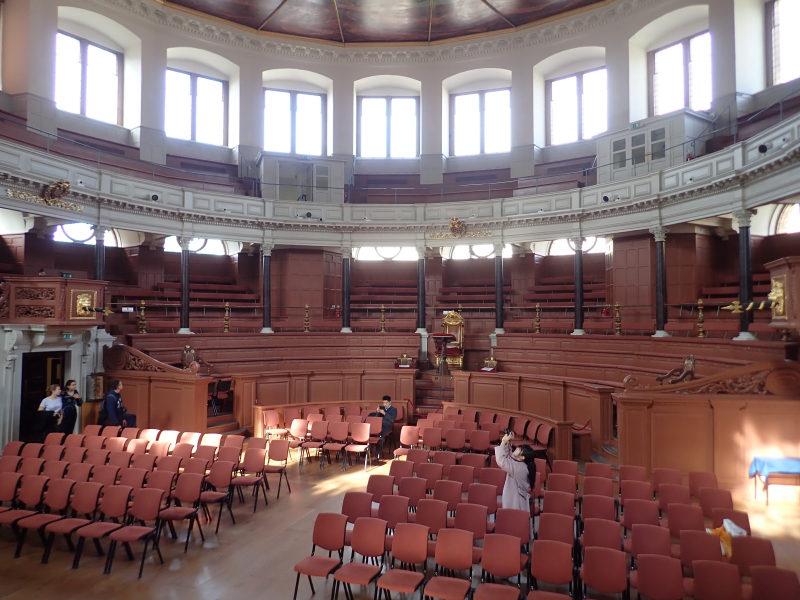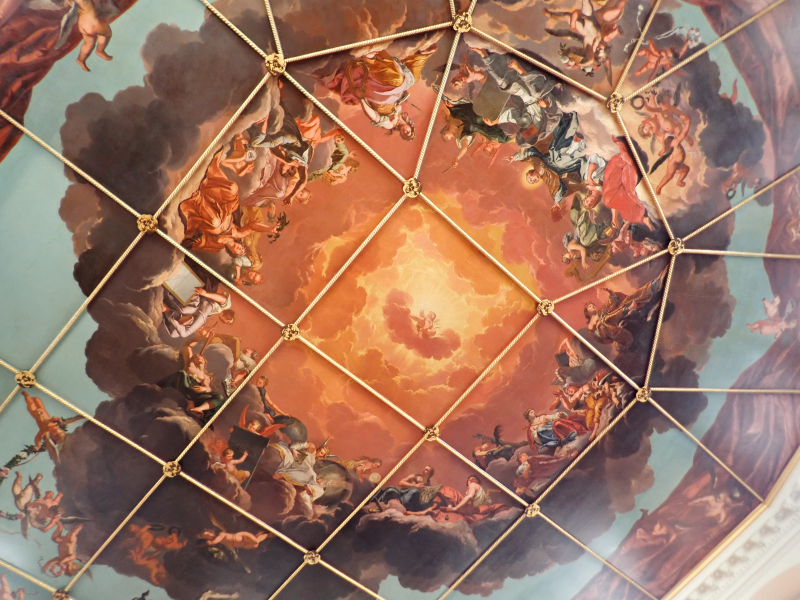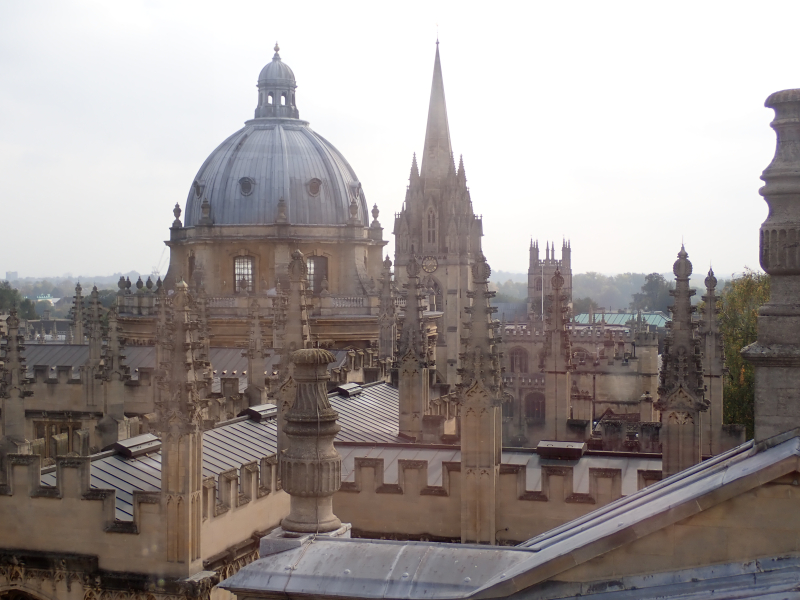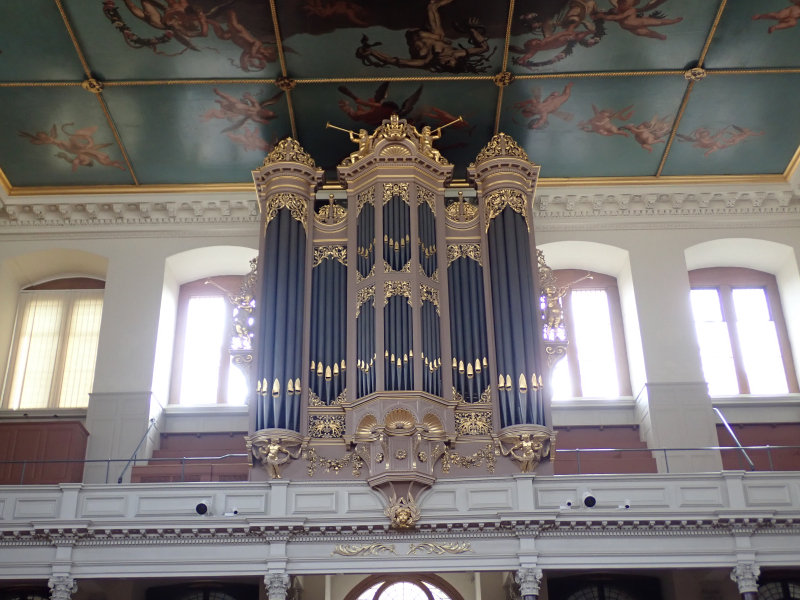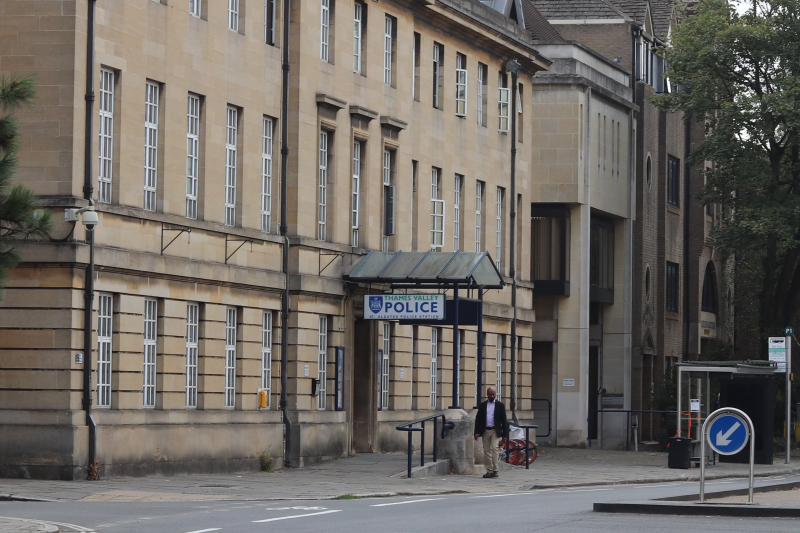 アリスショップを出て皇太子殿下の留学先、マートンカレッジの周辺を散歩。美しく伝統を感じる街だった。そして中心部へ移動。小さな町なので健脚の二人にとっては交通機関は不要。そして昨日概観しか見ていなかったボドリアン図書館とその周辺を見て回った。

そして、昼食のために立ち寄ったパブで娘が財布をすられたことに気がついた。羽田空港で出国後、ターミナル内の免税店でこの旅行の記念に買ってやったもの。選び抜いて買ったお気に入りの財布。中には日本の運転免許証と現金が300ポンドほど入っていたらしい。

スリが多いと言われるヨーロッパ。娘はドイツに1年住んでいたが、その間は何も無かったのにと涙を浮かべて悔しがっていた。親が一緒だったので気が緩んだのか。いつも前に抱えていたバッグが、お土産を買って両手が塞がり、後ろに回ってしまっていた。昼食時に整理して僕のデイパックに詰めるつもりだったのだが、それまでわずかの時間にやられた。うっかりとはこういう事を言うのだろう。
結局食欲は失せてしまい、注文した昼食を食べずに警察へ向かった。娘を警察に案内すると、『なぜ警察の場所を知っているのか?』と娘が問う。たまたま見かけて覚えていたからだが、こんなことになるとは思いもしなかった。

警察署で事情を説明した。盗難にあったことを示す証明書が発行されるかと思ったら何もくれない。何かあったら連絡するということだけ。少し不安になったが、そう言われて警察署を出た。これでは警察署を訪れたという証拠が残っていないのであの警察官の名刺だけでももらっておくべきだったと思った。この間、酒瓶をぶら下げた酔っ払ったホームレスがやってきたが、警察官に署から追い出されていた。この数名の会話が全く聞き取れない。いやはやBBCの英語を喋るイギリス人はいったいどこにいるのか。

これにより予定が大幅に狂った。観光気分が失せてしまった娘に、これで観光をやめたら余計に悔しくなると諭して、観光は続けた。チャーチルが生まれたブレナム宮殿は諦めざるを得なかったが。

帰国後、所定の手続きをし、またイギリス警察テムズバレー署に届け出た旨を保険会社に伝えたところ、財布の購入金額から免責金額3000円を引かれた額が帰ってきた。警察のあのおっちゃん、きちんとやってくれていた。疑ってゴメン。