We were going to visit principal tourist spots in and around Oxford. However, our schedule was totally upset due to a happening, about which I'll write in a later entry. We headed for an "Alice in Wonderland"-related shop at my daughter's desire. The shop was said to have existed already in 19th century and a young girl who was modelled on "Alice in Wonderland" apparently dropped in at the shop. We enjoyed walking to the south along the main street of Oxford. After a 2km walk we saw a college in which my daughter was studying. I found a historic-looking monument in front of the college, but I was sorry that I had no time to delve deeply into its description. A Lebanese stall was at its side and their food looked delicious. I wanted to try one, but I was afraid to have some stomach problems. I gave up.
  A variety of street performers were a delight. We went down to the south and found the shop, "Alice's Shop," in front of Christ Church College. Passing the shop for a few meters, I took some pictures of the shop and the college putting both in one picture. An open-top double decker bus passed by me at that time. I would have gotten on it afternoon, but.... then when I looked back to the south, a police station caught my eye. I wondered what it was like inside the British police station, and how about go-and-seeing inside for sightseeing? I thought that we'd be seriously scolded and refrained from visiting without the least idea that we would have to visit the station a few hours later.
  Alice's Shop was very small and its capacity would be less than 10 customers. I became bored quickly and went out of the shop leaving my daughter in the shop. Crossing the road and seeing the college, a cluster of Japanese women showed up and disappeared into the shop. Their number was about 50! The shop would have been in confusion.
(Vocabulary)
delve into sth 徹底的に調べる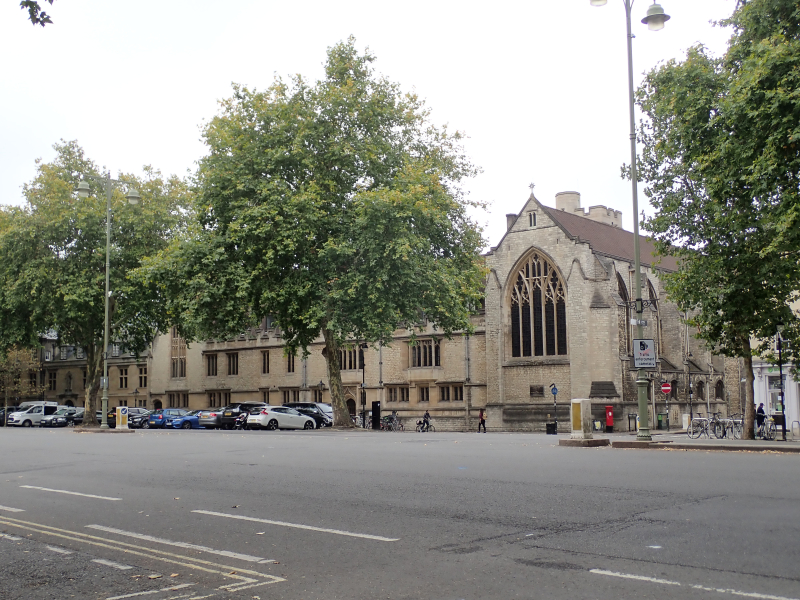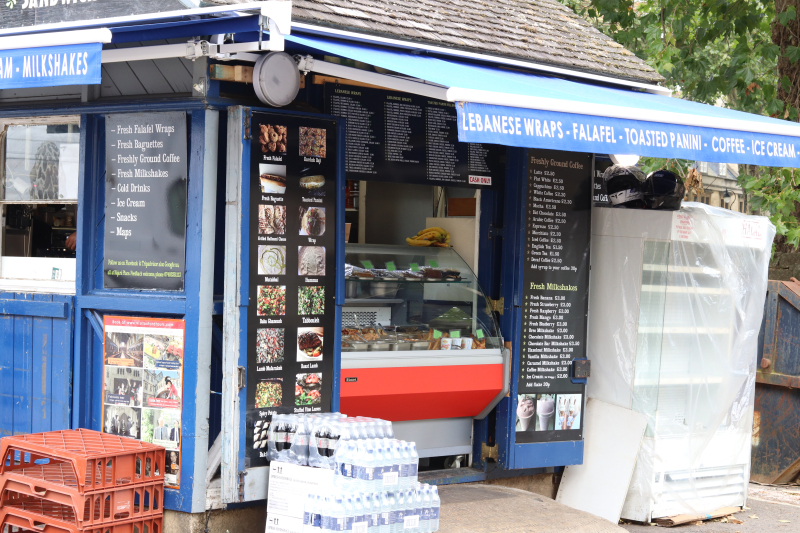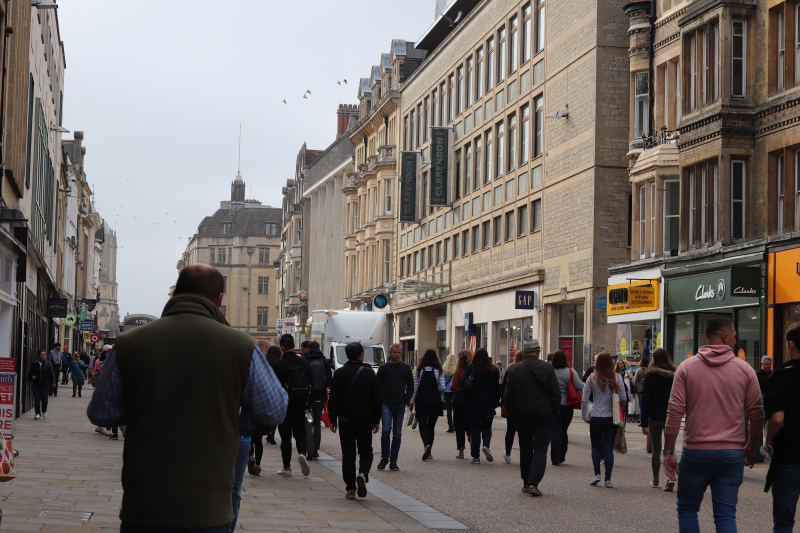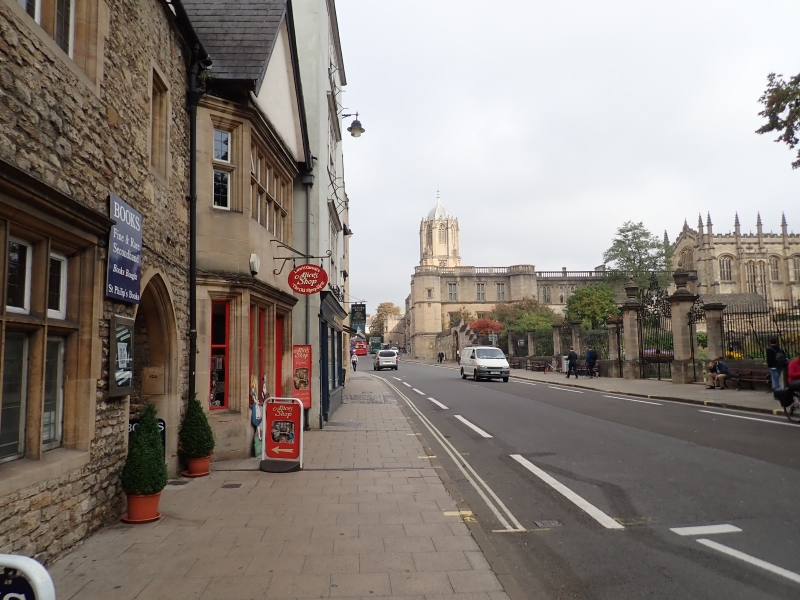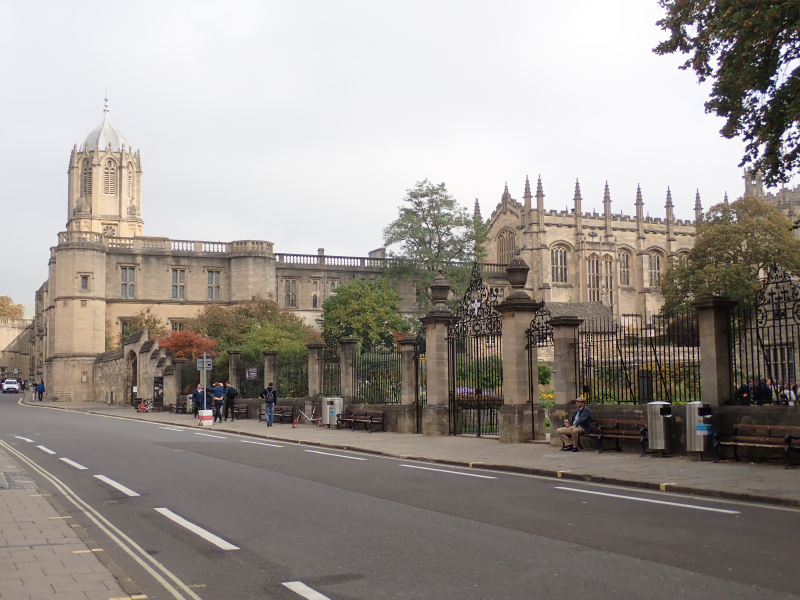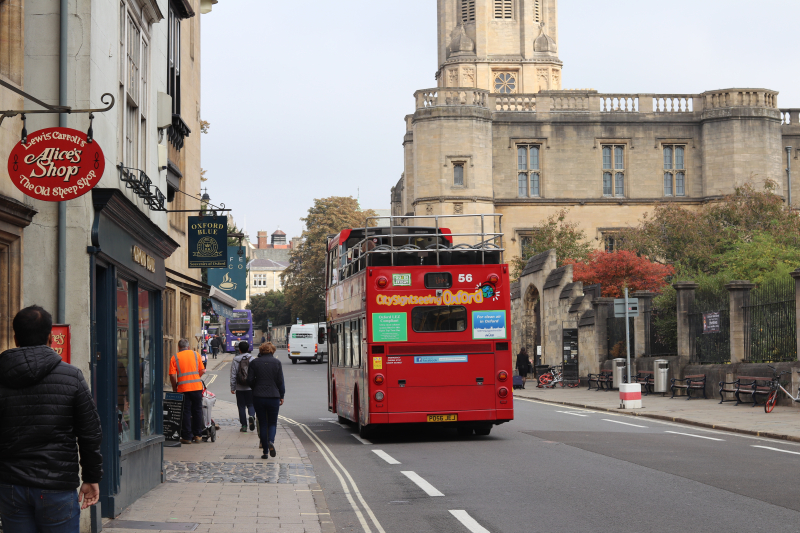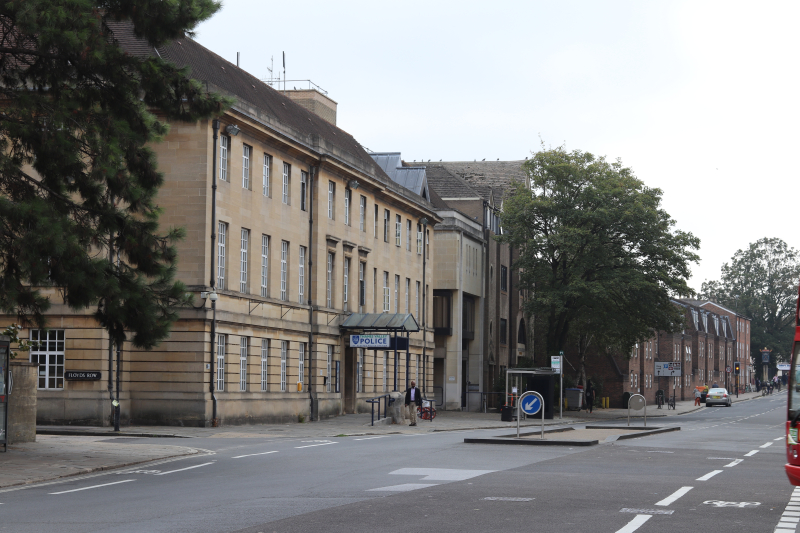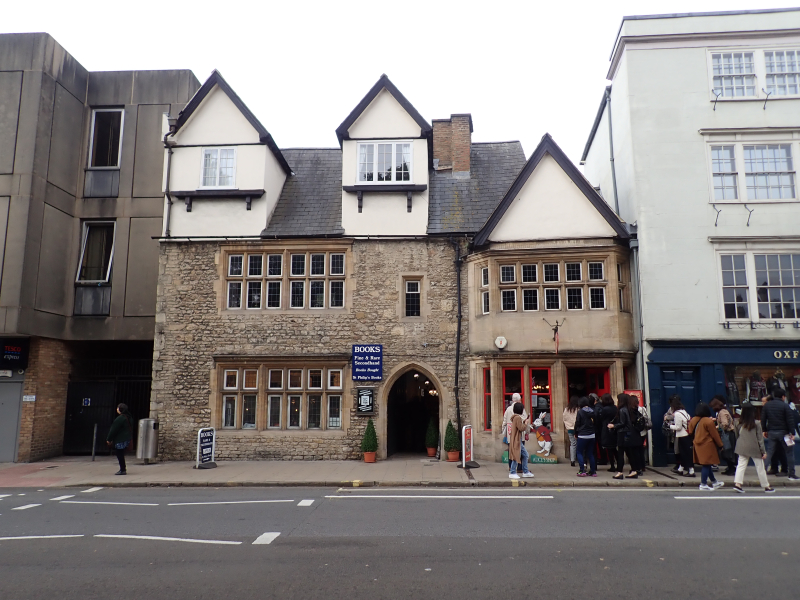 10月5日、今日は主だった観光地を巡る予定。ただ、ある事件により大幅に予定を狂わされたが、これについては後述。娘の強い希望でまず、『不思議の国のアリス』のモデルとなった女子のがよく通っていたという店に向かった。ホテルから街の中心まで約2kmを歩くと、もう一人の娘が学ぶカレッジが見えてきた。その正面に立派な塔があったが、銘板をしっかりと読む時間は無かった。今日は欲張ってあちこち観光の予定。本来ならじっくりと読みたいところだが。そのすぐ横にレバノンのファストフードの店。移民が経営しているのかな?食べてみたいと思ったが、万一腹を壊すと今後の予定に影響するのでやめた。興味はあったのだが。
大道芸を見ながら街を南へ縦断。昨日立ち寄ったクライストチャーチカレッジの向かいにその小さな店はあった。少し通り過ぎて店と向かいのカレッジを写真に収めた。ちょうどこのとき、2階席がオープンになっている観光バスが通り過ぎた。午後にはこれに乗りたいと思っていたのだが。さらに南の方角を眺めると警察署。イギリスの警察署はどのようになっているのだろうか、ちらっと観光がてら入ってみるのはどうかなと思ったが、多分叱られるだろうなと思いやめた、、、まさか数時間後にここへ来ることになろうとは、そのときは露程も思わず。、、。
アリスショップは客が10人も入れば一杯になるほどの小さな店。僕はすぐに飽きてしまい、お土産を選んでいる娘を置いて一人店の反対側(クライストチャーチカレッジの側)に渡ってカレッジを眺めていたら日本人女性の集団がやってきてどんどん店に入っていく。50人くらいは入ったろうか。中はとんでもないことになっているだろう。。。