Shimojijima Island is tiny and flat. The island has no high terrain and structures, so the island would be suitable for commercial pilots' landing and taking-off training. On the other hand, there are two Tohri-ike ponds for the general tourists. If you translate them into English literally, they would be "Through-pond". Two ponds, called Tohri-ike, connect with each other underwater and one of them with the sea. I saw similar holes on Kauai island (link). The process of the island formation in ancient times would be alike.
  Distinguishing rocks were scattered around. I'm not familiar with rock science, but I hadn't seen such rocks in my hometown. I noticed two airport-related facilities far away and wanted to walk around to the end of the runway under the clear sky in the sea breeze, but I didn't have enough time for that, because I wanted to visit one more island, Ikemajima. After seeing Tohri-ike ponds, I left for Ikemajima island, but I couldn't help returning just in front of the bridge connecting Miyakojima and Ikemajima islands. Considering the time for returning the car and moving time from the car rental shop to the pier, I had to do a U-turn there.
  The return shuttle to the Diamond Princess was not so crowded as the shuttle boat which we had ridden in the morning. I investigated some equipment in the tender boat. I was surprised and then understood a device for collecting rainwater in order to use it as drinking water. The boat seemed to be able to seal up to prevent seawater from coming in the cabin.
https://kumo.typepad.jp/weblog/2019/06/spouting-horn-park.html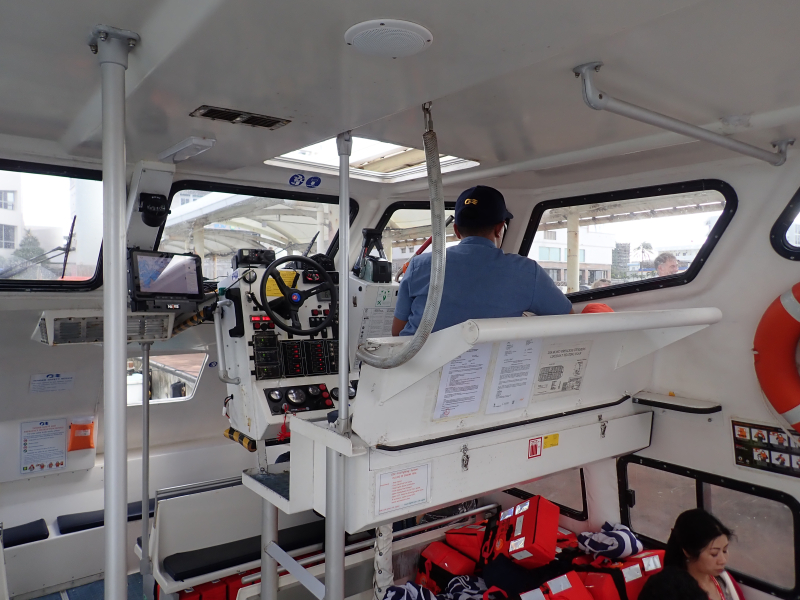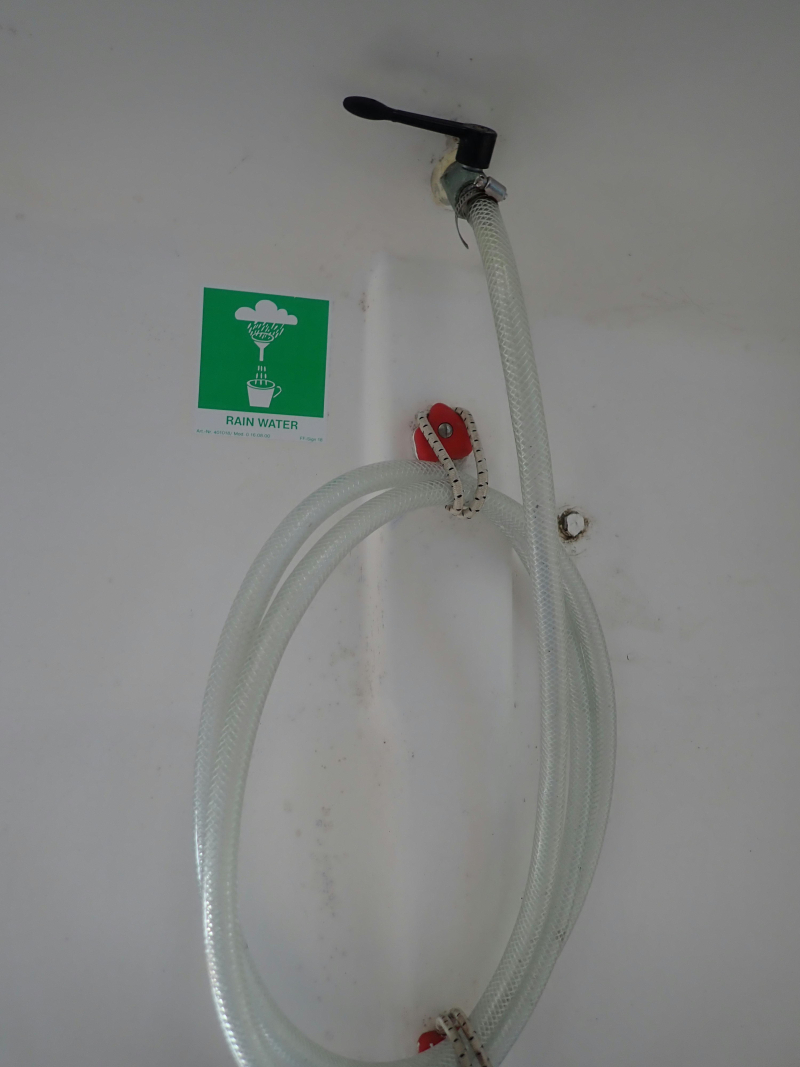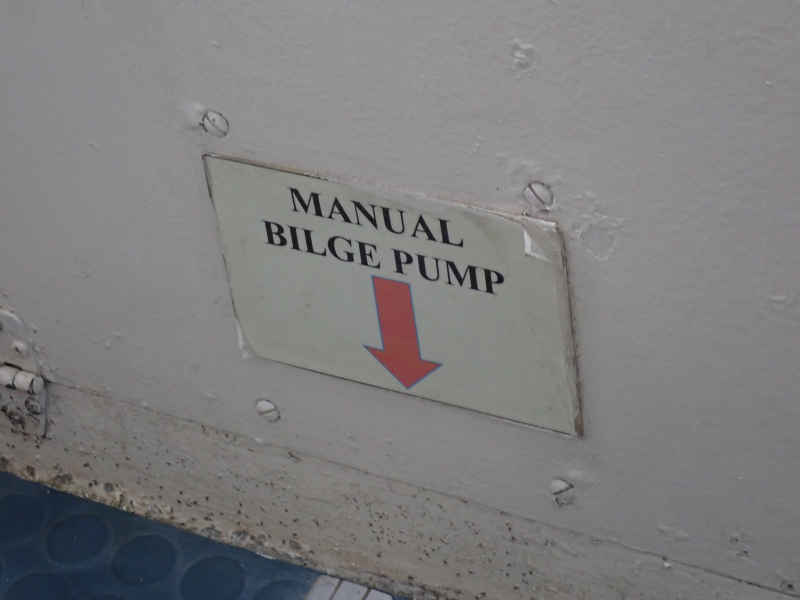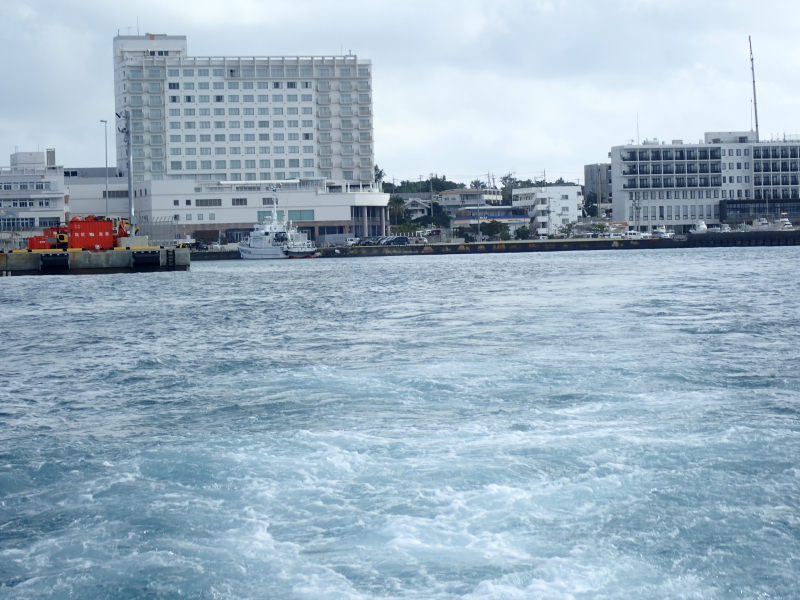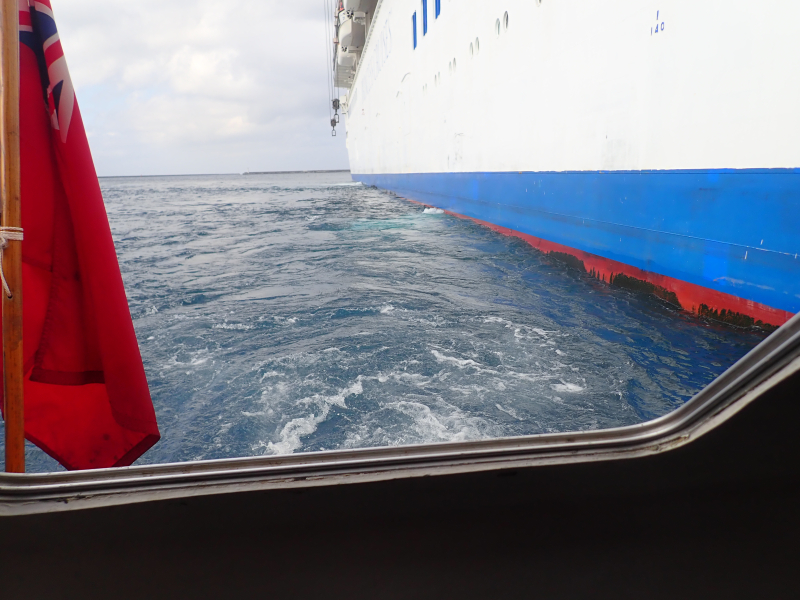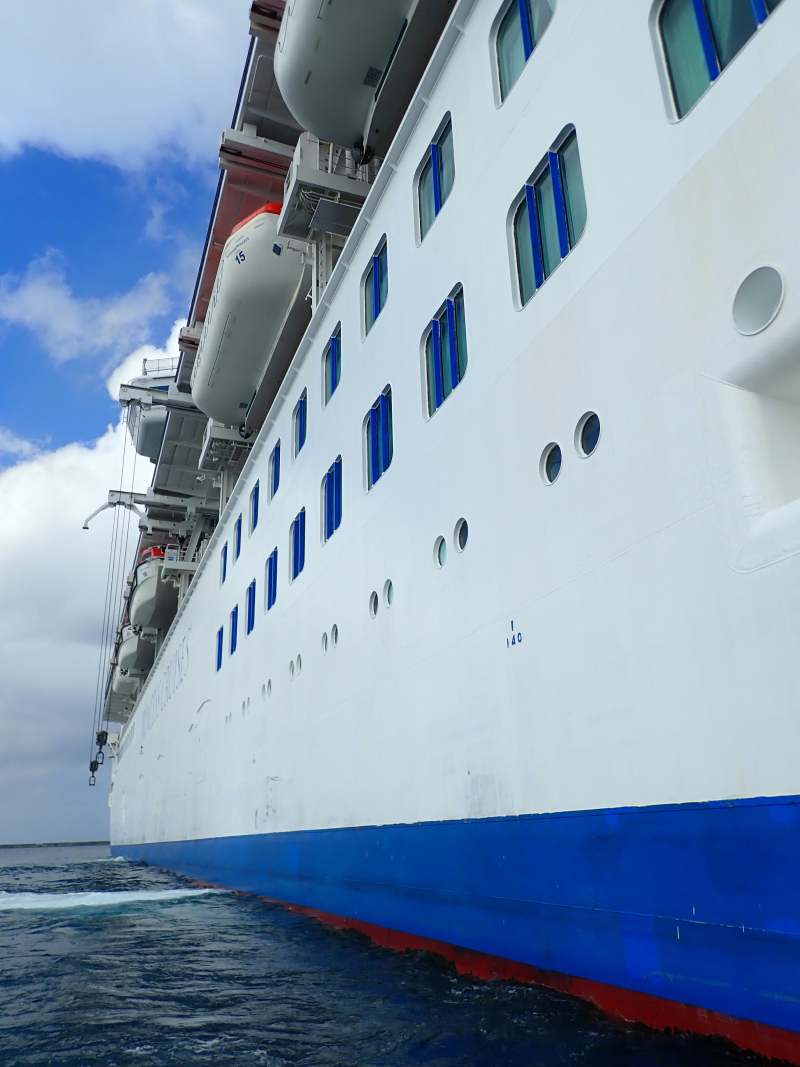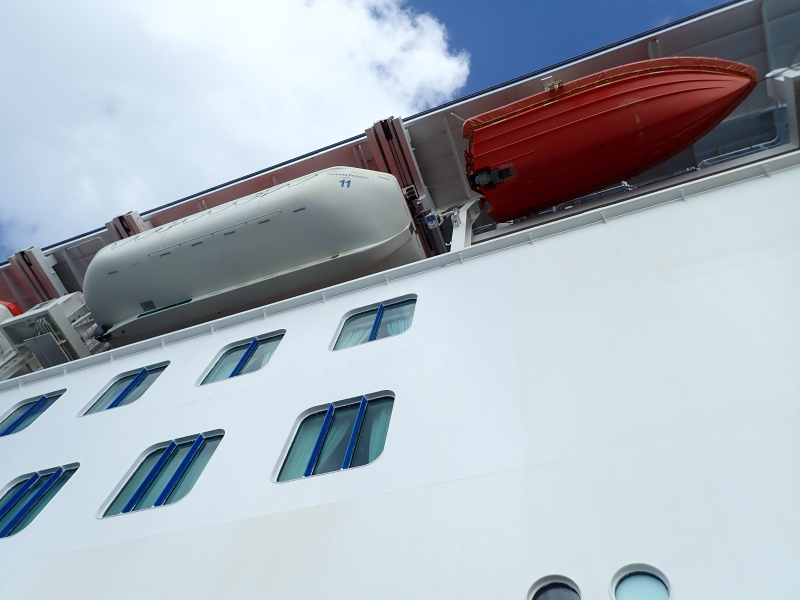 下地島は平坦で小さい島である。空港の周りには視界を遮るものは何も無いから離着陸の訓練には向いているのだろう。その空港の西側にこの島唯一と言っても良い観光スポットがある。地下でそれぞれが、そして海と繋がっている池があり、通り池という。文字通り英語に訳すなら『Through-Pond』とでも訳せようか。同じような構造の穴をカウアイ島でも見た。島の成り立ちが似ているのだろう。

このあたりには特徴的な岩がゴロゴロしている。岩石に詳しくはないが、少なくとも愛媛でこのような岩を見たことが無い。平らな土地の向こうに空港施設の一部が見える。天気は良いし、心地よい海風が吹いている。滑走路の方まで散策したかったのだが、時間が十分無い。もう一つ渡りたい島が残っているのだ。その島、池間島に向けて出発したのだが、レンタカーを返却し、港まで向かう時間を考えると、島へ渡ることは諦めざるを得なかった。池間大橋の手前でUターン。宮古島、また来ることもあるだろう。

帰りのテンダーボートは上陸時よりは空いていた。雨水を採取して飲み水にする装置など、遭難時の設備が珍しかった。いろいろなことを想定して設計されているのだろう。