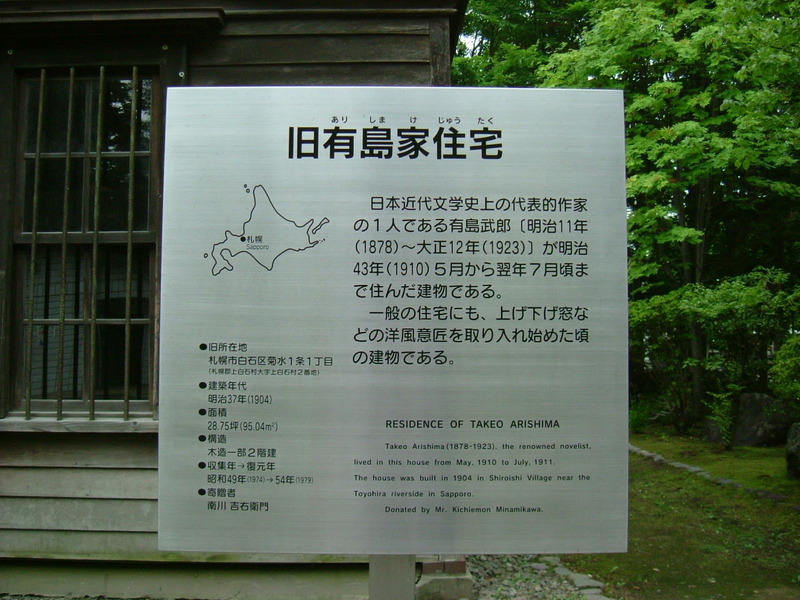 Residence of Takeo Arishima:
Takeo Arishima (1878-1923). the renowned novelist, lived in this house from May 1910 to July 1911. The house was built in 1904 in Shiroishi Village near the Toyohira riverside in Sapporo.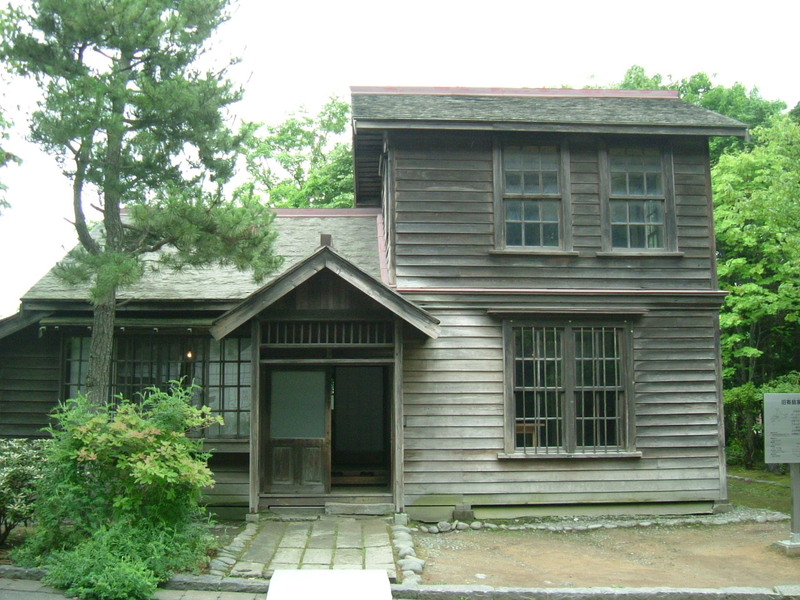 Most ordinarily educated Japanese know his name and his life. When I knew his novels and his life in my low-teen days, I couldn't take his way of life. I remember that he made an intense impact on me. (http://en.wikipedia.org/wiki/Arishima_Takeo) He committed suicide accompanied by his sweetheart who had a husband. Didn't he worry about his three children? I remember that I was intensely accusing him of no responsibility for his kids. I was so young, with a strong sense of justice.
However, now I feel I can understand a little bit about his way of life. It might be possible. Looking around his study, books, toilet, bath tub,,,, I came to closely feel him.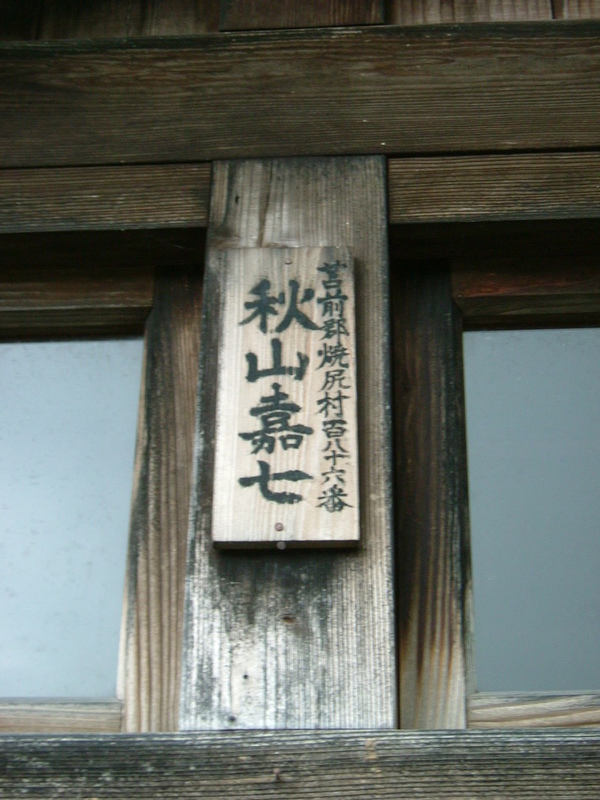 Name card hanging at the door. The name of the resident of this house is written on it.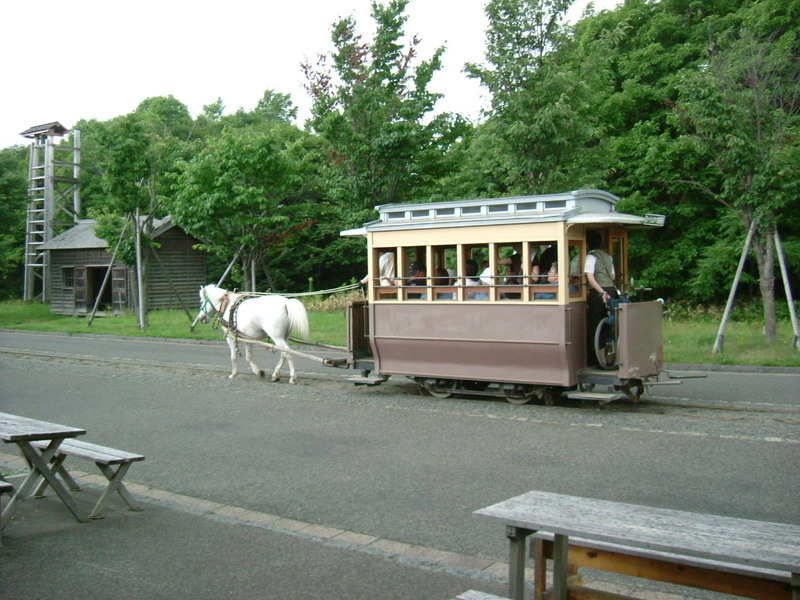 A coach and horse on the track. Some tourists are in the coach.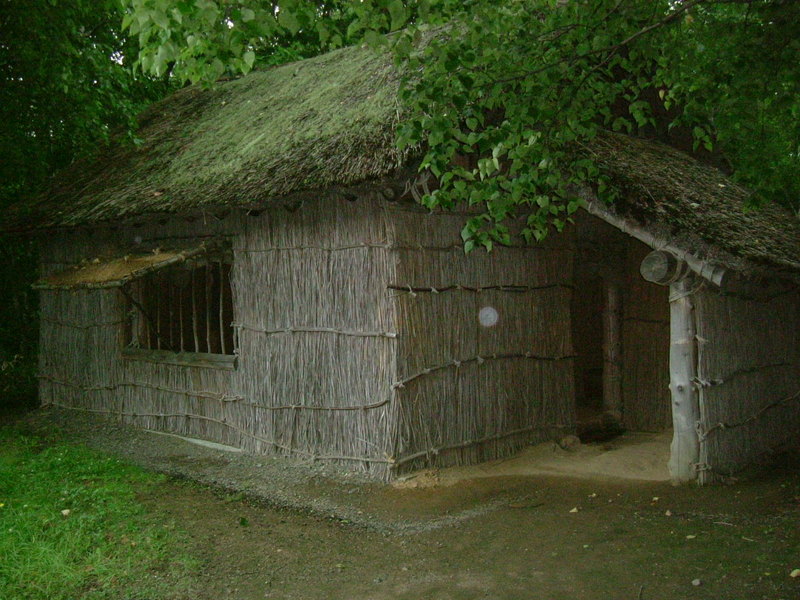 What do you think about this house? This is an average house for explorers of Hokkaido. I think you can easily imagine the hardness of the life here, especially in the winter.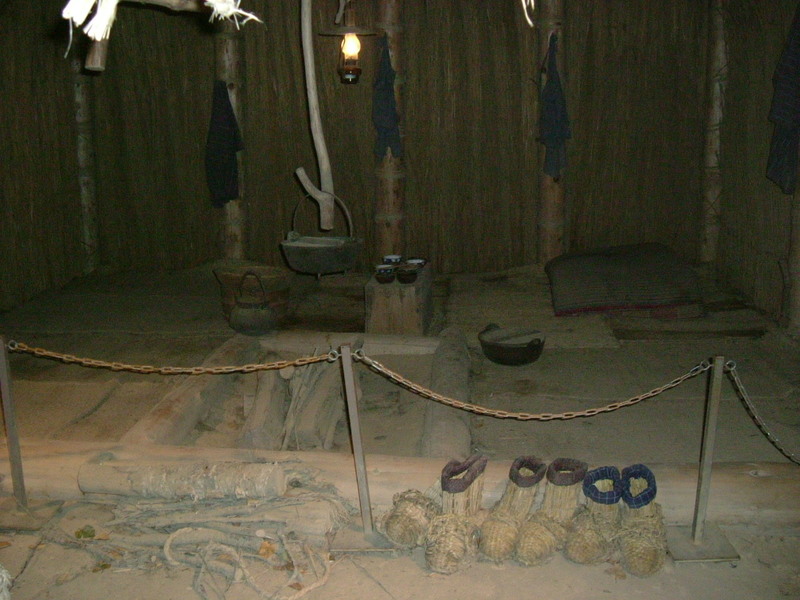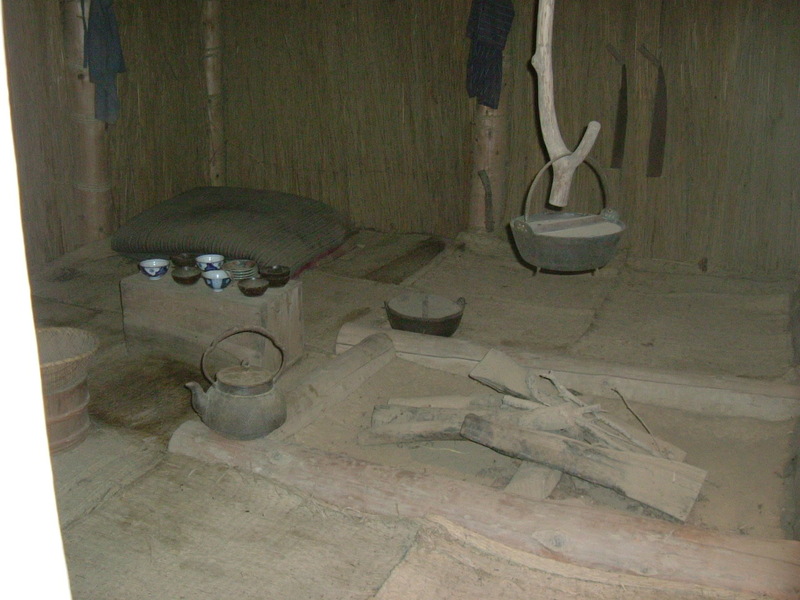 (Vocabulary)
renowned 著名な, 有名な
(KW: 北海道開拓の村 有島武郎)