The statue is of the famous "William Smith Clark". He was invited to Sapporo Agricultural College (now Hokkaido University) from the U.S. as a founding vice-president in the Meiji Era. He was in Japan from 1867-1868 (only for eight months). His last comment when he left is very famous and most Japanese know it. It is as follows: "Boys! Be Ambitious!" This phrase is translated into Japanese and welcomed by many Japanese.
However, I view it in a negative light. I think it's because the translator was excellent. In fact, the rest of his life in the U.S. was not happy but miserable. I don't understand why such a guy was welcomed by the people in those days. They seem to be unduly generous or agreeable. At present, anyone can easily get true information and evidence on the internet. I suppose that the fact will be revealed in the not-so-distant future. At any rate, he is famous and popular with people now. This statue is at the main entrance of Hokkaido University.
If you magnify the 2nd picture, you can see the students having lunch on the lawn. During these two days of the open campus, they are volunteering their services as guides around the campus. I had had a question all the time why people didn't have a barbecue there. It must be fun to sit around on the huge lawns. If I were a student of this university, I would be sure to do so.
The next picture shows the guesthouse that gives the visitors information or help about this university. It's very beautiful and matches the lawns around it.
The last two pictures were taken near the main entrance. It's not easy to realize that we are on the campus.
(Vocabulary)
view ~ in a negative light ~を否定的に見る
unduly 過度に、行き過ぎて; 不当に、不正に、不条理に、理不尽に
volunteer one's services to counsel the victims
ボランティアで被害者のカウンセリングをしようと申し出る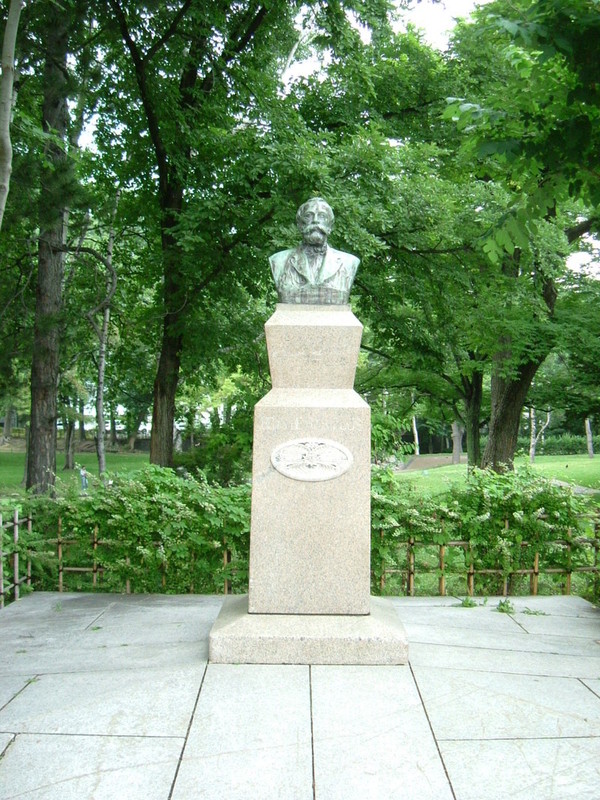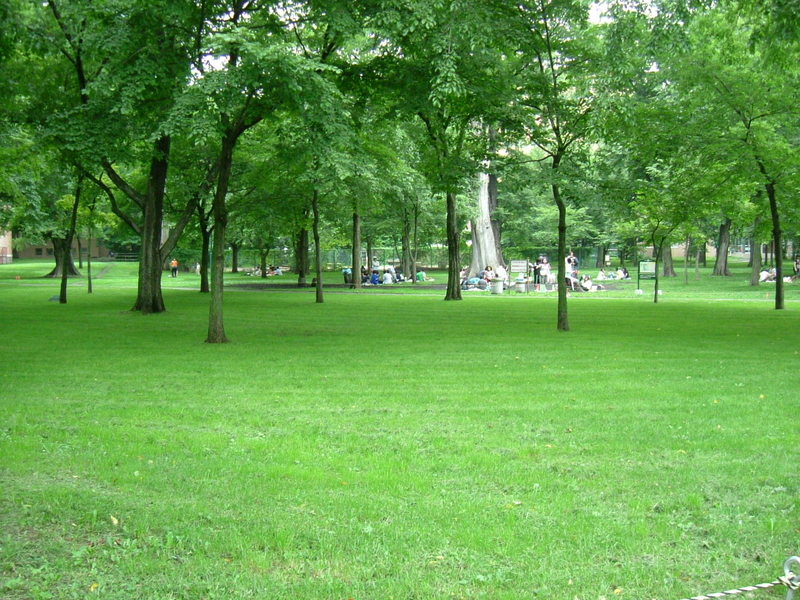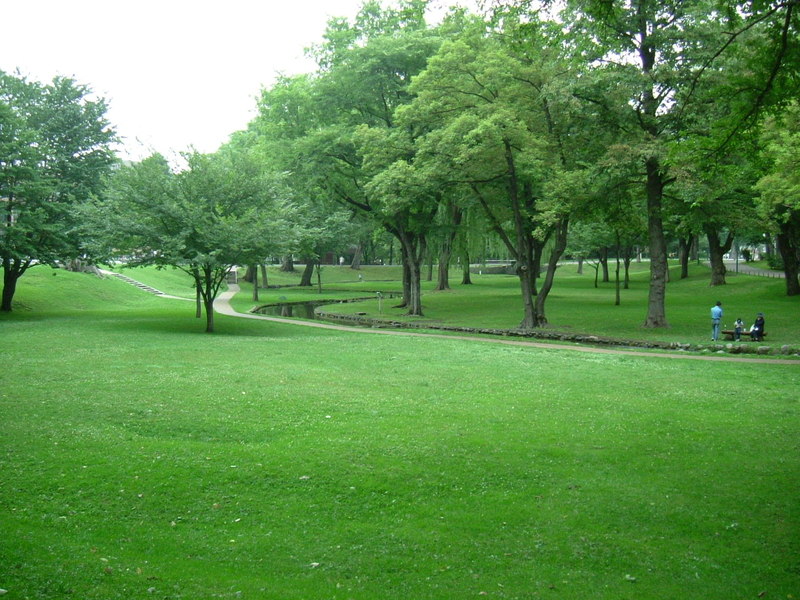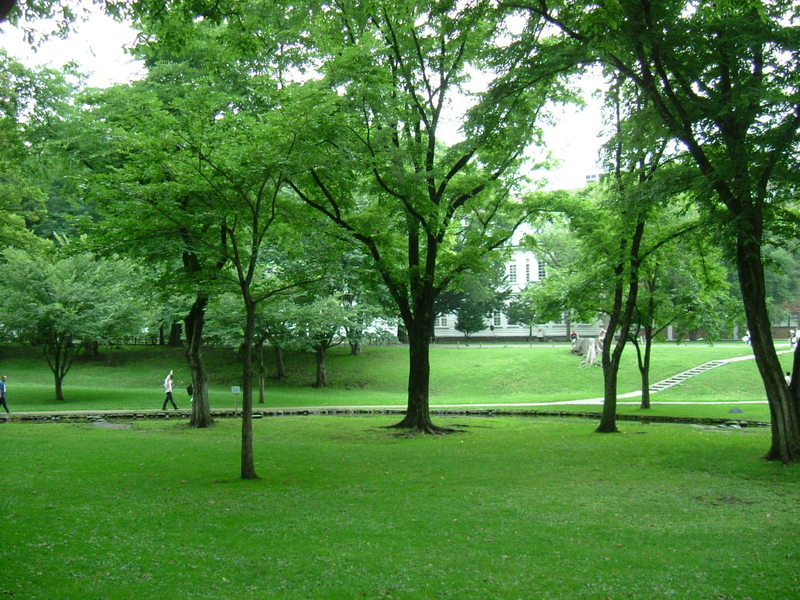 (KW: クラーク博士)