An incident occurred in my house, involuntarily shouting "What?". I'm showing a picture of the roof of my garage. Something was on the roof! On closer sight it was a disposable lighter.
Why? Someone had acted up? I couldn't find the exact answer, but it was possibly done by a bird. It was kind of fun, but it was so extremely hot that the lighter might have caught on fire. I decided to remove it immediately, but I didn't have a stepladder.
When I was about to go out to buy one, my wife stopped me saying "You can use the broom and the rack for the plant pots and the planters. She didn't want to spend any money and I insisted that we absolutely needed a big stepladder.
We had a small quarrel and finally my wife said, "I'll try" and she did it!

(Vocabulary)
on a closer view もっとよく見ると
act up 子供などがいたずらをする ふざける
catch (on) fire 火が付く 燃え出す
stepladder 脚立
broom ほうき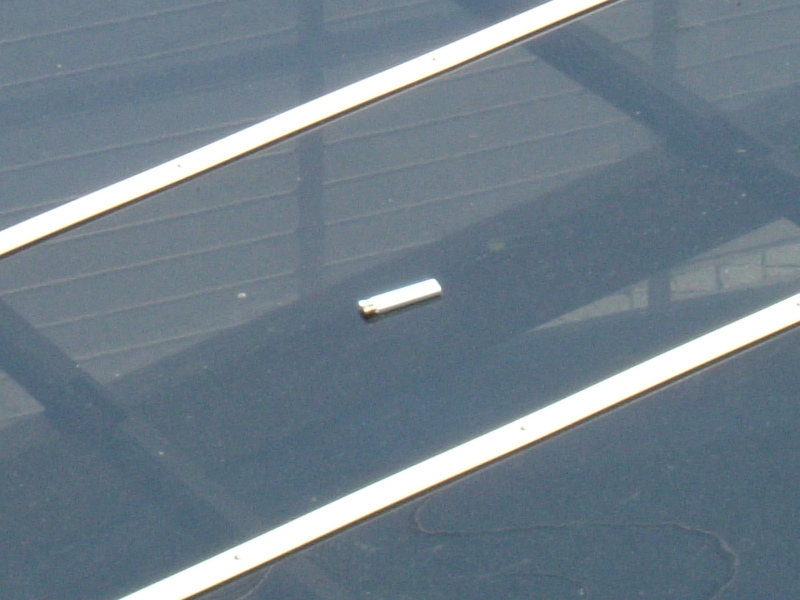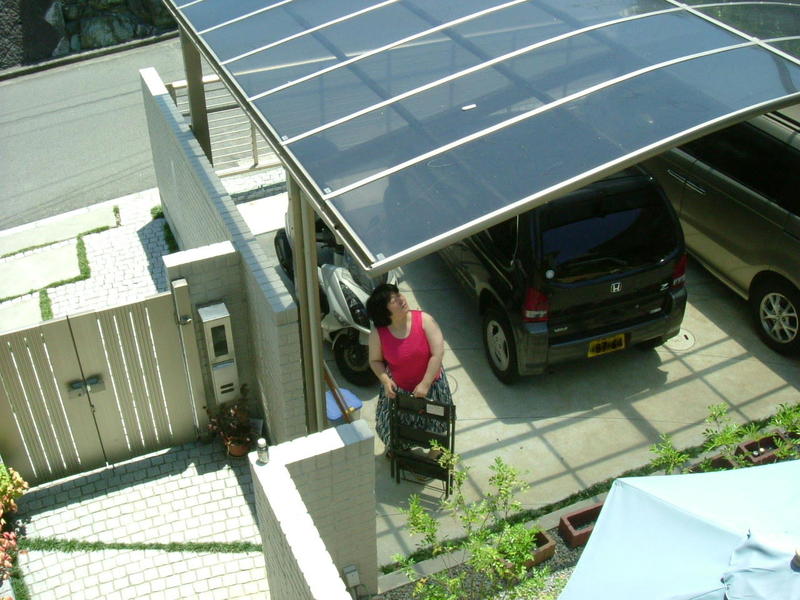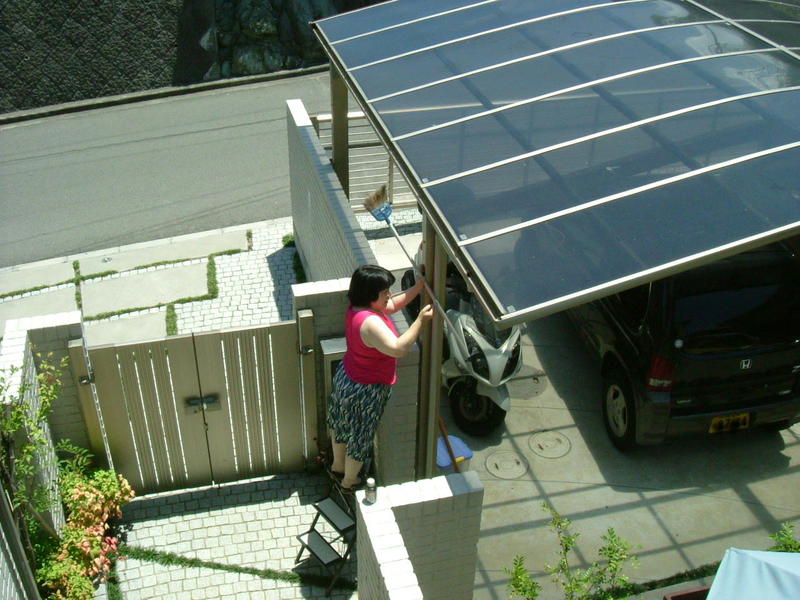 She made it!