On the highway running through serene meadows at the foot of Mt. Hakkoda which I had traveled on my off-road motorcycle in summer 10 years ago, I drove the two-seater sports car. I didn't even conceive of this situation. The meadows were covered with snow. This area is known as one of the snowiest places in Japan, but this year we had little. The weather forecast was not so good, but actually it was not so bad, if not great, and I was able to see the magnificent view of Mt. Hakkoda as a bonus surprise.
  The condition of the road was dry. Traffic wasn't much, but it was the only main route to noted hot spas that had the snow cleared away. I'd like to visit this monument(link) again, but in vain due to the snow on the road.
  Today's destination, Tsuta Onsen Hot Spa was deep in the forest with a history of more than 1000 years.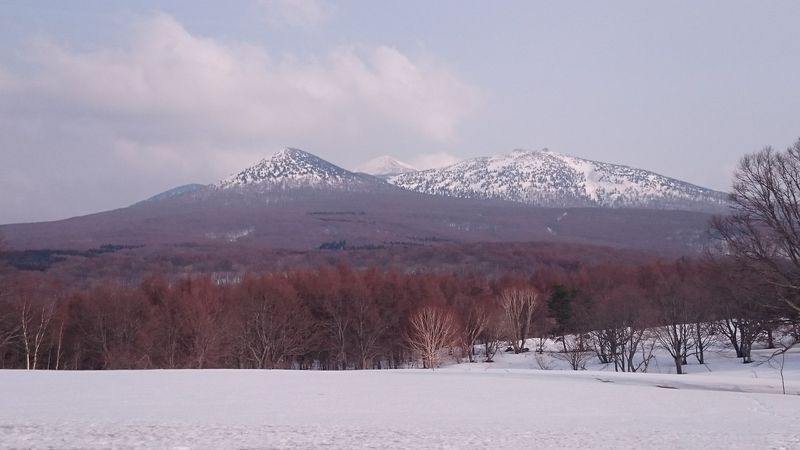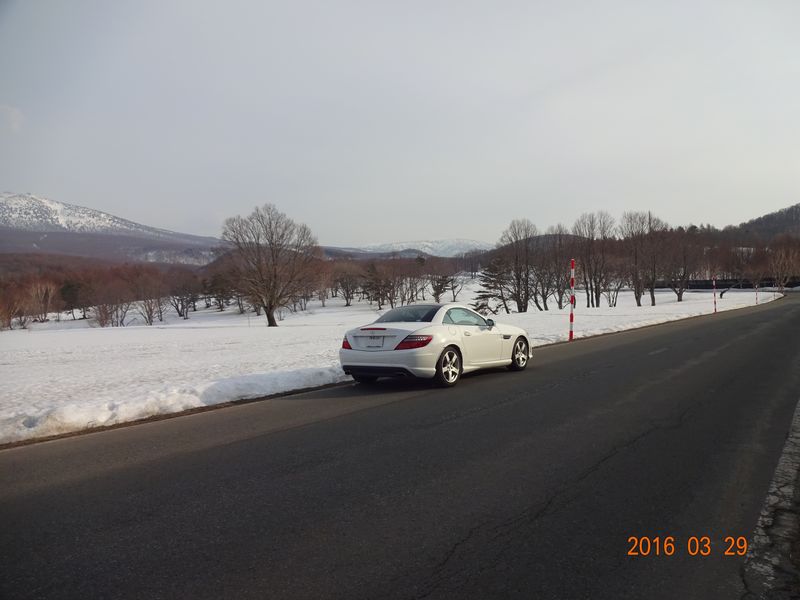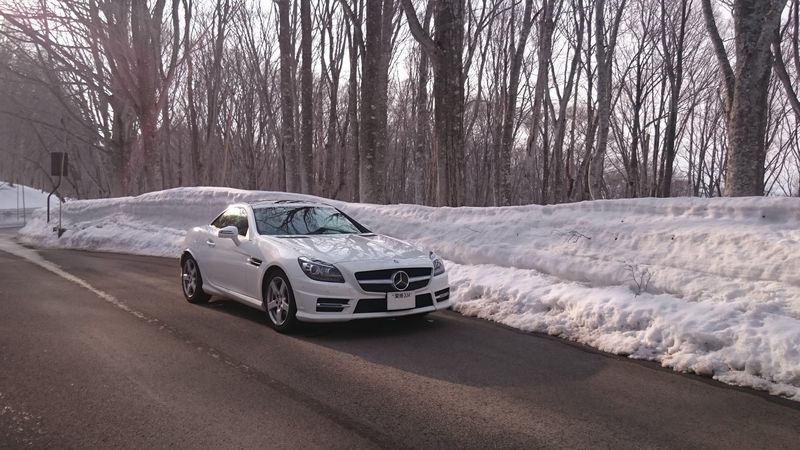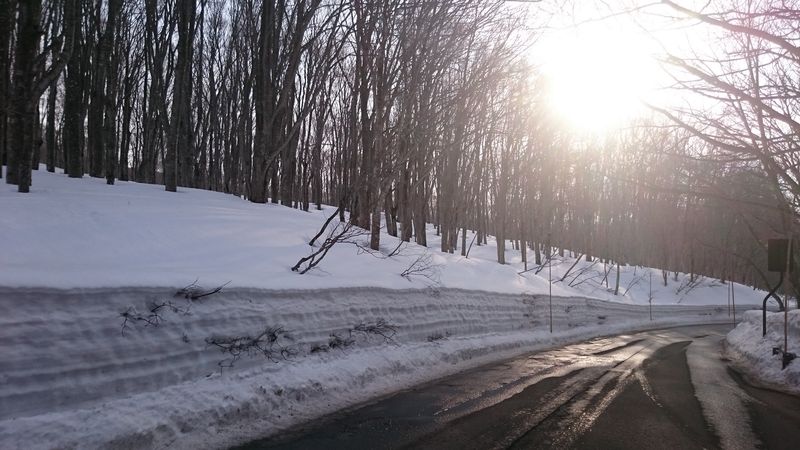 http://kumo.typepad.jp/weblog/2006/08/monument-of-dea.html
(北海道・東北旅行/3月29日)

 夏、オフロードバイクで走った八甲田山麓を今回は二人乗りのスポーツカーで走っている。草原は雪に覆われている。夏はこのあたりは確か牧場があったが、今は動物たちは見えない。快晴といかないまでも太陽が出て八甲田山を眺めることができたのは思いがけない贈り物だった。
 
 例年に比べ雪が少ないとのことで、路面はドライ。交通量は少なく走りやすかったが、除雪されているのは主要な温泉へ続く道路だけで、雪中行軍遭難記念碑には行けなかった。10年前に撮影した行軍殉難碑の写真を紹介する。(URL)
 
 今夜の宿、蔦温泉は森の中にあった。