Around the spa there was almost nothing artificial and just the paths in the forest. Small ponds were scattered in the forest, which were formed by ancient volcanic activities. I tried to go to one of those ponds, but was blocked by the snow. I'd like to visit the spa again in another season.
  After breakfast in a rustic atmosphere I drove up along the Oirase Gorge to Towadako Lake. The Oirase Gorge is the single river overflowing out of the chip of a tea cup called Towadako Lake Caldera. I had a comfortable ride along the gorge 10 years ago and the trip note is here(link). I saw lots of people at that time, but it was the off-season this time. Towadako Lake is one of the best tourist attractions in Tohoku, but it is covered with heavy snow and isolated from civilization in winter. The sightseeing season of the lake was just about to start.
  I found three familiar names, i.e., Omachi Keigetu, Takeda Chiyosaburo and Ogasawara Koichi, on the base of the statue of two maidens which could be called the symbol of Towadako Lake. According to the description, they were the lion's share of the credit for the prevalence of Towadako Lake. I understood that their tombs are set in the same place in the midst of the forest of the Towada-Hachimantai National Park in which Mt. Hakkoda, Tsuta Onsen Hot Spa and Towadako Lake are located.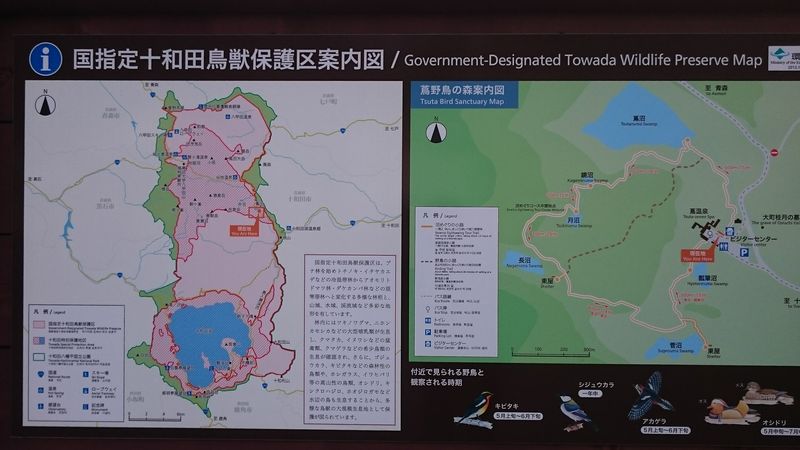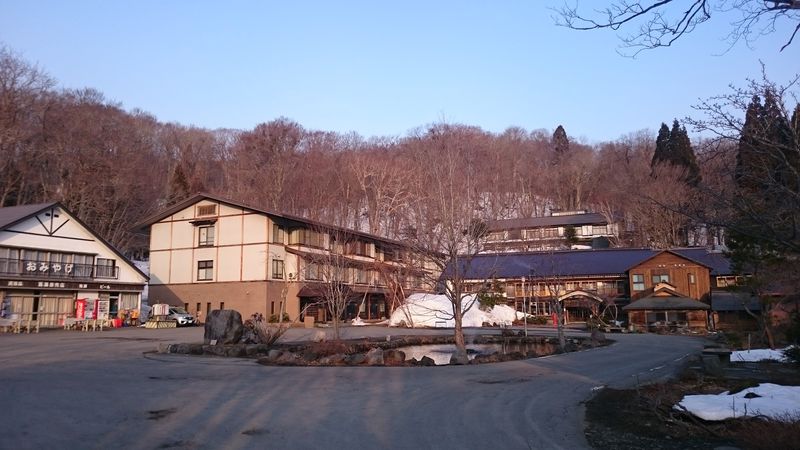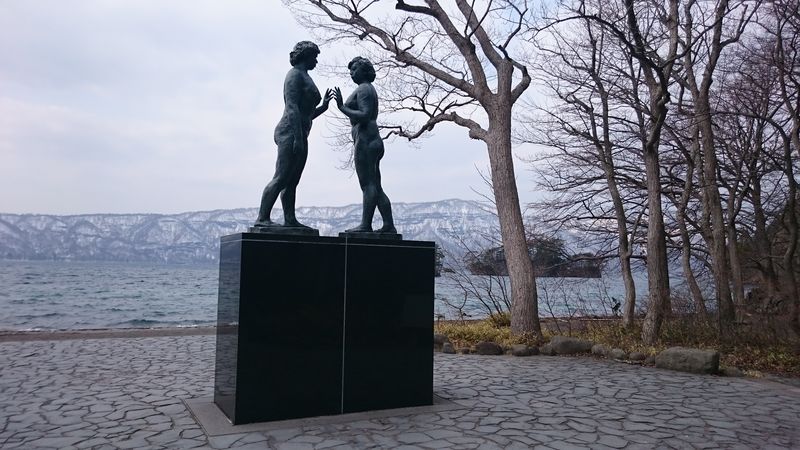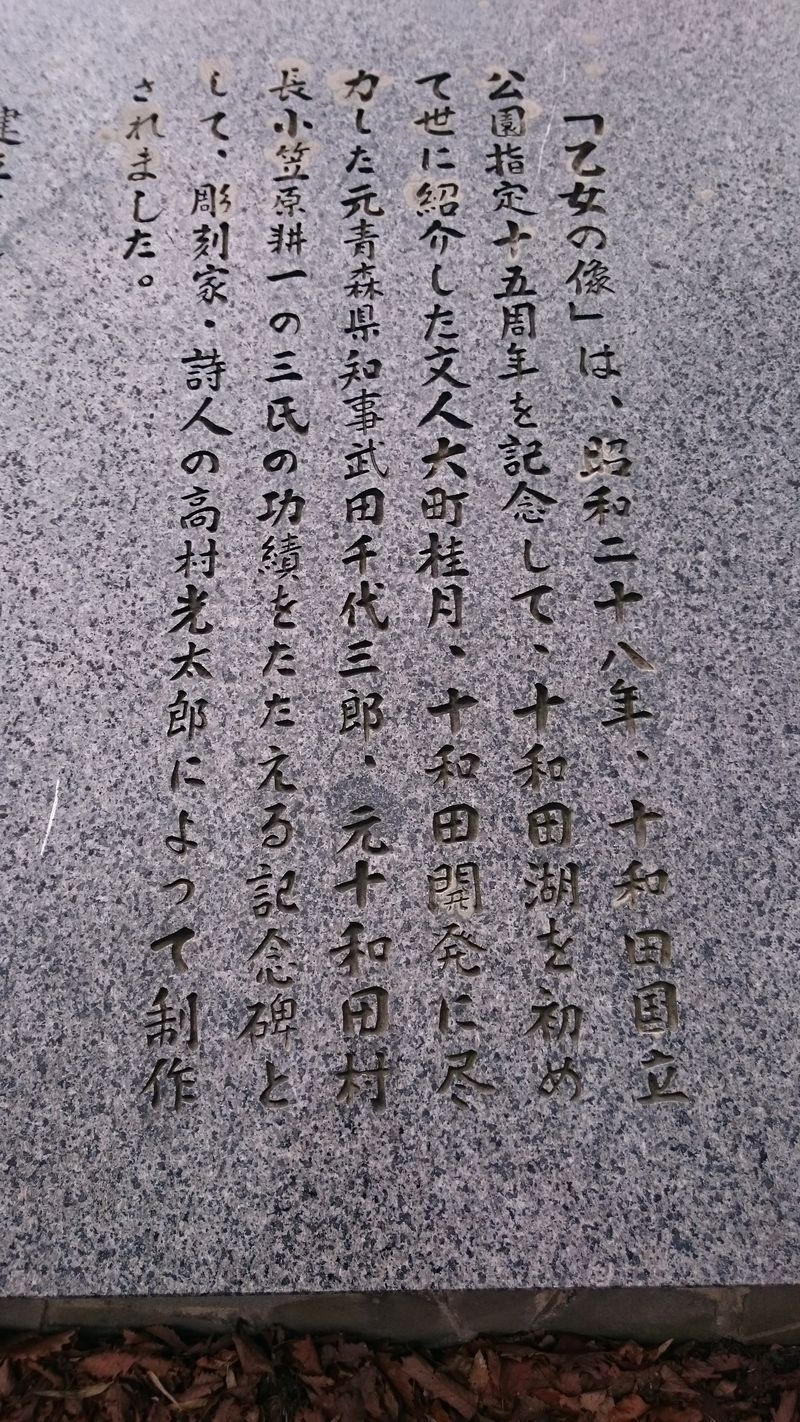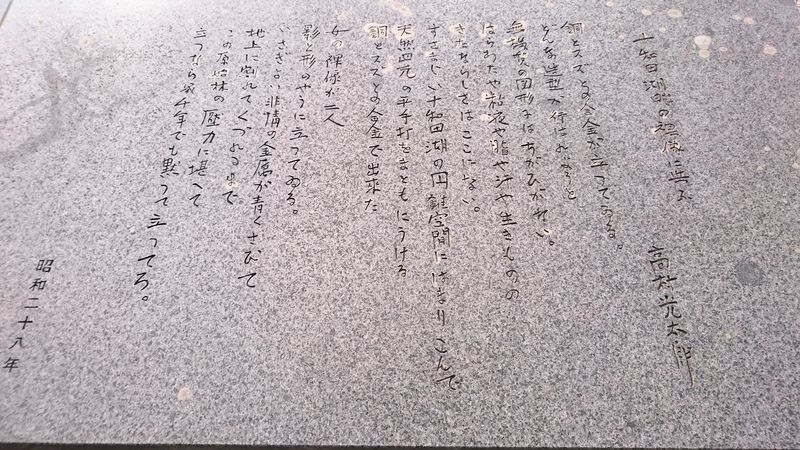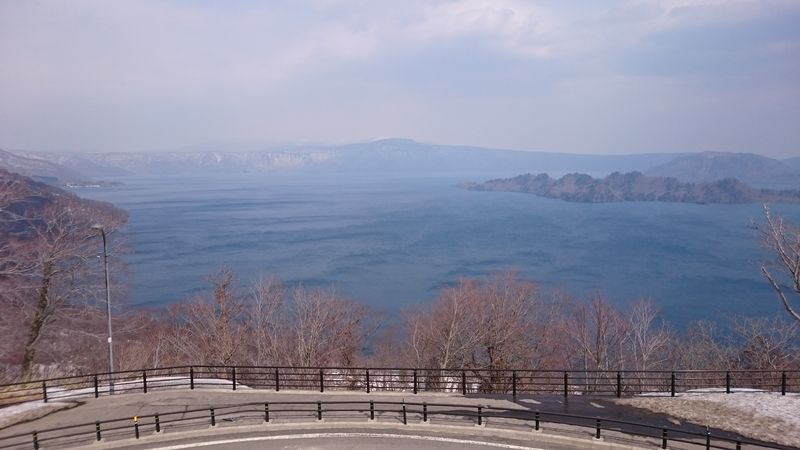 (Vocabulary)
chipped  (皿・歯などが) 欠けた, 〈ペンキなどが〉 はげた, はがれた
chip (皿・コップなどの) 欠けた跡, 欠けた傷
chip in My plate had a chip in it. 私の皿は欠けていた.
familiar 見覚えのある、聞き覚えのある

(北海道・東北旅行記/3月30日)
 
 宿の周りは人工的なものが何も無く、遊歩道が設置されている。蔦沼へ行こうとしたが雪に阻まれた。次は季節を変えてまた訪れたい。
 
 朝食を済ませて宿を出発。奥入瀬渓谷を登って十和田湖に着いた。奥入瀬渓谷は十和田湖の水があふれて流れ落ちる唯一の川である。10年前にオフロードバイクで奥入瀬渓谷を走ったときの記録がこちら。
http://kumo.typepad.jp/weblog/2006/08/oirase-stream.html
 
 以前に来たときは、大勢の観光客がいたが、今回はまだシーズンオフ。閑散としていた。東北有数の観光地も冬の間はこうなのだろう。
 
 十和田湖のシンボル、乙女の像の碑文で覚えのある名前を発見した。元青森県知事武田千代三郎、元十和田村村長小笠原耕一の二氏である。大町桂月と合わせて三人は十和田湖周辺の自然を日本中に知らしめ今日の発展の基礎を築いたとある。なるほど、3人の墓が並んで設置されていた理由が理解できた。