I'll show you today's dinner menu, which was put in Japanese. I know that I should choose an appetizer at first, and then choose dishes from each category to dessert, but our waiter told me that I was able to pick any dish and any number of times. I ate three kinds of main dishes over wine. They were all delicious and generous portions. I was so satisfied with dinner.
  After dinner, I went to the Atrium. There were so many people, who were looking at the champagne tower. Asking a crew member nearby, it was not a special performance and anyone was able to join it. Hearing that, I immediately stood at the end of the line. Pouring the champagne, the attendant beside me was a really nice guy and advised me to turn my face to the audience and the photographer. He was holding the bottle of champagne and I had only to put my hand on it. The picture was one of the great memories of this cruise. I felt all eyes focused on me when I stood by the tower, as if starring in a movie.
  Then I changed clothes and headed for a bar on the deck. Some people were swimming, watching a movie, drinking alcohol, and others were looking at the sunset glow on the Sumatran mountains. I wanted to stay there for some time, but I hit the sack by 10 o'clock to see the scene of approaching Penang early the next morning.
(Vocabulary)
atrium (高いビルなどの) 吹き抜け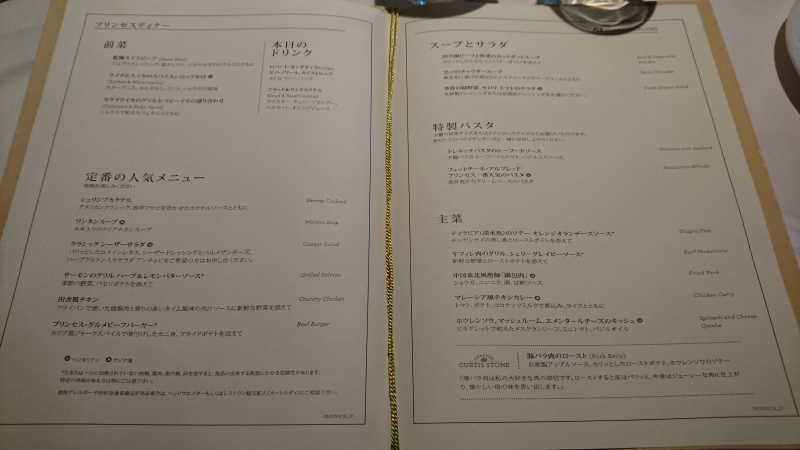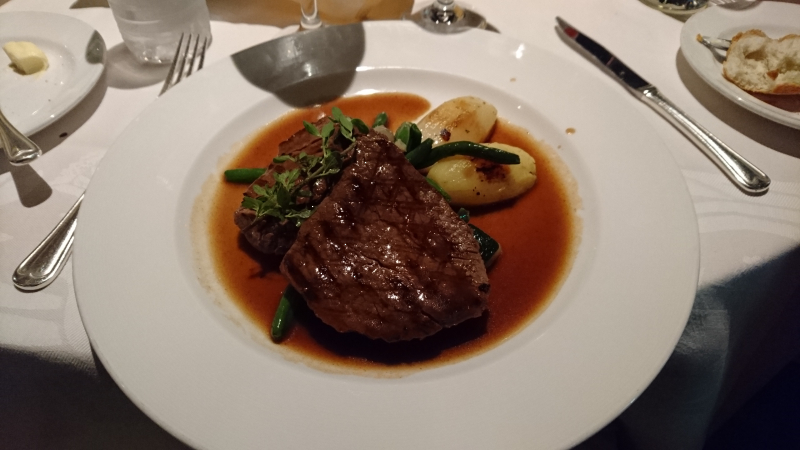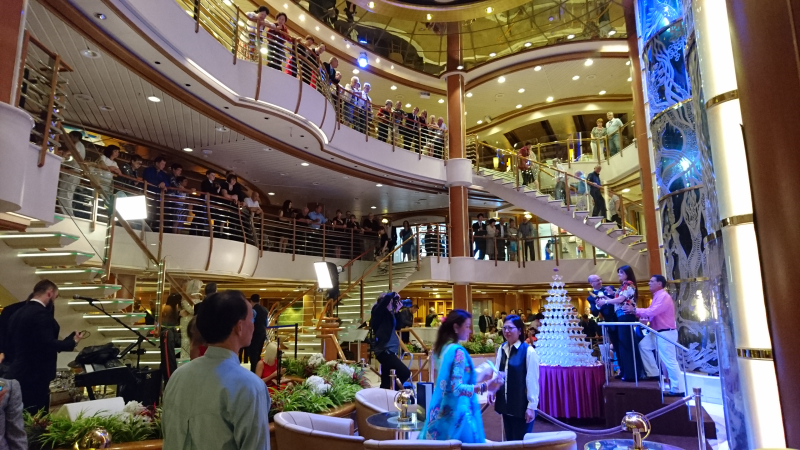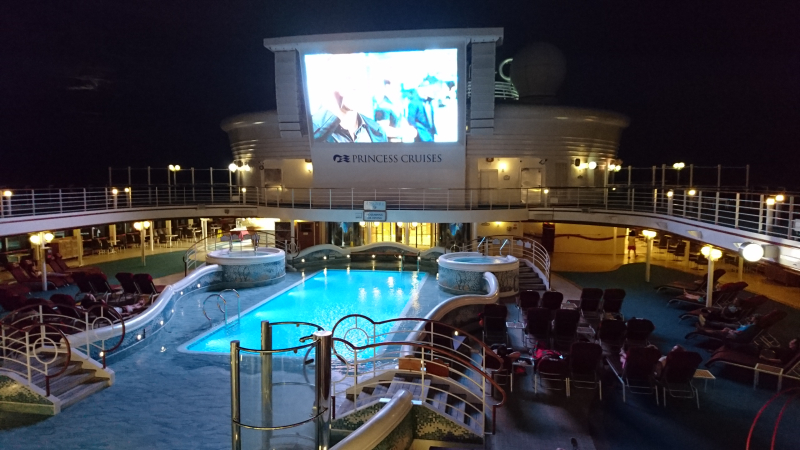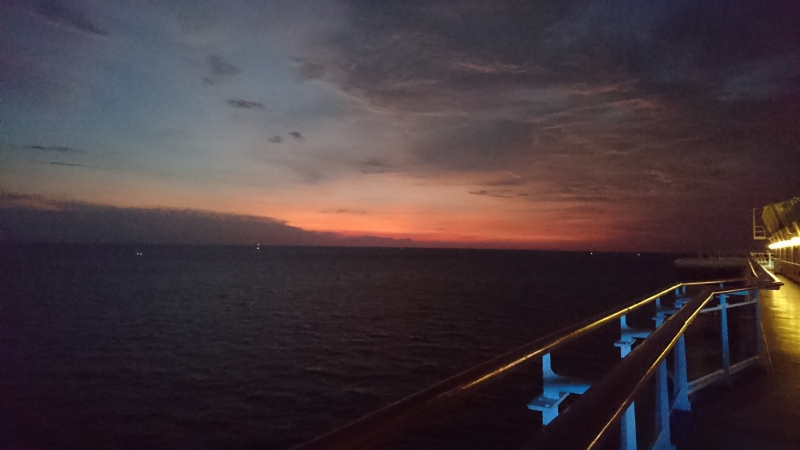 マラッカ海峡クルージング記: ディナー、シャンパンタワー、夜のデッキ
そして夕食。日本語メニューを載せます。自由にいくらでも選べたので、はしたなくも、前菜などすべて飛ばして主菜を3種類+ワインとした。美味しい上に分量が多くて大満足。
 
帰りにアトリウムへ寄った。なんと大変な人だかりで皆シャンパンタワーを眺めている。近くにいたクルーに尋ねると特別なものではなく、誰でも希望者は参加できるという。すぐに申し込んだ。写真に写っているタワーの横で介助してくれているスタッフはとても感じの良い人だった。初めてだというとボトルを自分がホールドするから手を添えるだけでOK。顔は皆さんの方を向けてとのアドバイス。良い写真が撮れた。上の階からの視線を感じ、スターにでもなったような気分だった。
 
そして、一旦部屋へ戻り、着替えて14階のデッキにあるバーへ行くと、またここも賑やか。何枚か写真をupするが、完全にクルーズに嵌まってしまった。マラッカ海峡に吹く夜風に当たりながら、映画を見たり、涼んだり。しばらくスマトラ島を照らす夕焼けを眺めた後、ウィスキーでも飲みながら映画を見たかったが翌早朝のペナン入港を楽しむため22時には就寝!