I awoke to a beautiful sunny day before the alarm rang. My wife and daughter were still asleep. It seemed that they hadn't been able to sleep enough on the previous night after their long sleep in the daytime. I had a simple breakfast alone and went out for swimming and walking along the beach. When I got back, both had just finished breakfast.
  We dropped in at the Hilton's office, situated in another building in the village around 10 o'clock, because they would give us points for staying at Hilton Hotels, if we only listened to their commercial talk. Lots of the Hilton related facilities were shown to us and some of them looked very attractive to us. The pictures shown below are taken from their office viewing westward, the city center of Honolulu.
  Then, we enjoyed walking in downtown, and took lunch at Sydney Bills Waikiki, following my daughter's suggestion. The restaurant's name was new to me, but it sounded famous. The dishes on the menu were also almost new to me. The dish I ordered is shown in the 4th picture, and I didn't like it. I had to leave a third of it. I ordered what I didn't know and hadn't even heard about out of curiosity. I just got what I asked for.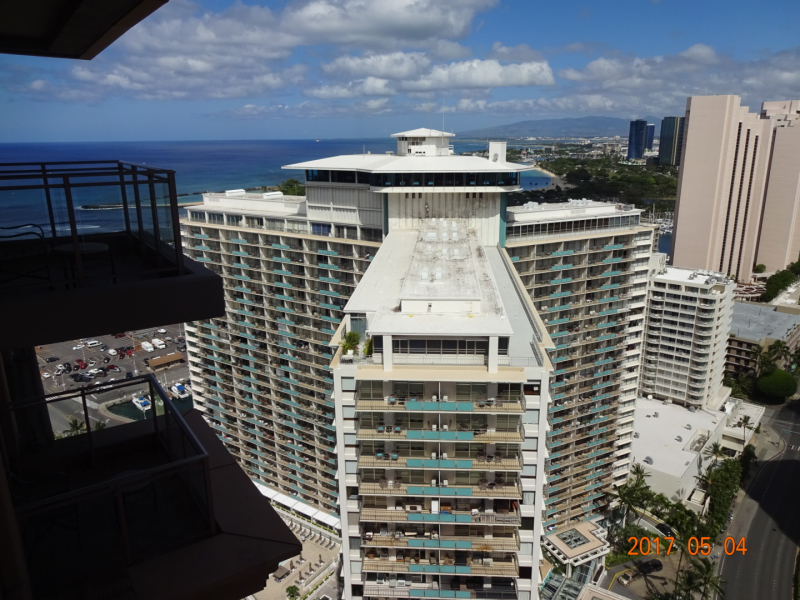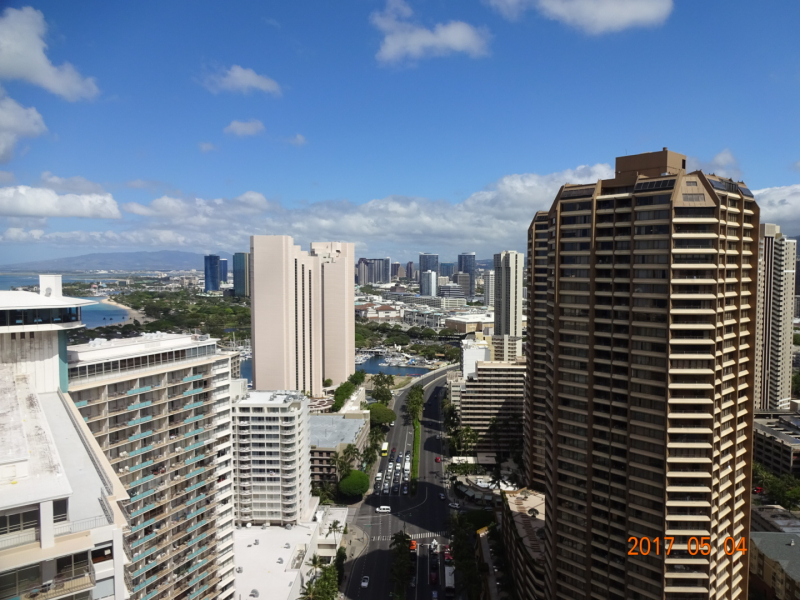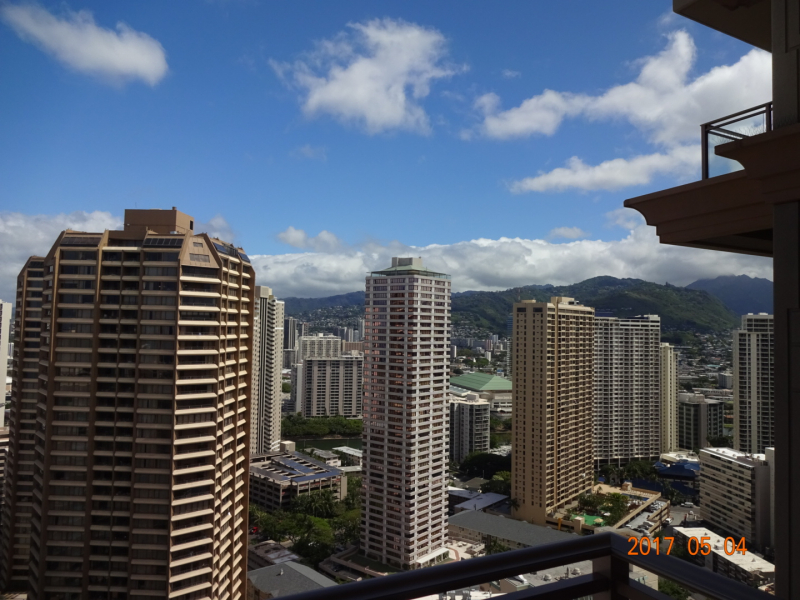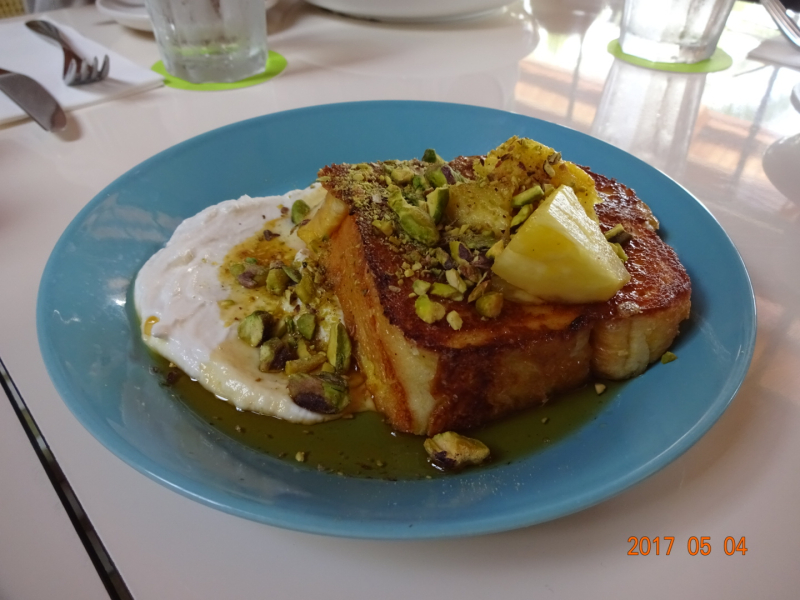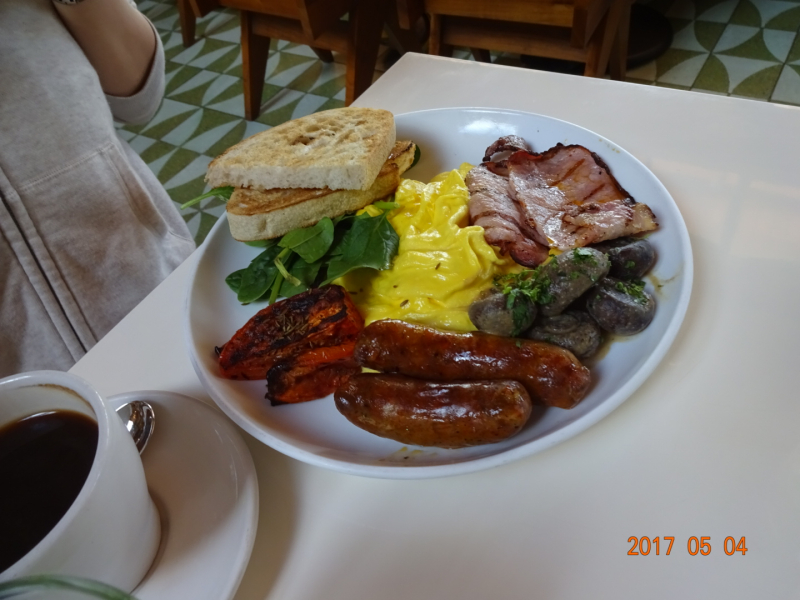 早朝に目が覚め、まずはプールへ。そしてビーチを散歩。実に快適な朝を迎えたのだが、二人は起きない。完全に時差ぼけになっている。それでも、10時くらいからまだ眠そうな二人を連れて、ビレッジ内の別のビルにあるヒルトンの事務所へ。話を聞いてくれたらヒルトンの宿泊に使えるポイントをくれるというので寄ってみた。他の国にあるヒルトン系列のコンドミニアムをいろいろと紹介され、あちこち行ってみたくなった。写真はそのビルからの写真。ホノルルの中心部方面がよく見える。
それからダウンタウン観光。昼食は娘の提案でシドニービルズ。初めて聞いた名前で、味わった料理も見たことのないものばかり。僕は4枚目の写真の料理を食べたがこれは不味かった。物珍しさから知らないものを頼んだわけで、結局は自業自得と言うことか。(^_^;)