There is a small fishery town of Kure on the Pacific coast side of Shikoku, which is one of the four main islands of Japan. My wife and I visited the town today, in which the Bonito festival for the revitalization of the area was held. A variety of bonito dishes were served in the event. Especially, the bonito-fishing experience and the bonito-fishing boat experience were very popular.
  This town used to be an unknown town, but a cartoonist created a manga about a boy from this town, which triggered the explosion of interest in this small town. Honoring him, the local people built his statue on the coast. Even a Japanese sake derived from the hero's name is produced there.
  On the way back, we didn't come straight back home and drove our car in the dairy area. Today was a really refreshing day.
(Vocabulary)
cartoonist 漫画家, 風刺[時事]漫画家, アニメ作家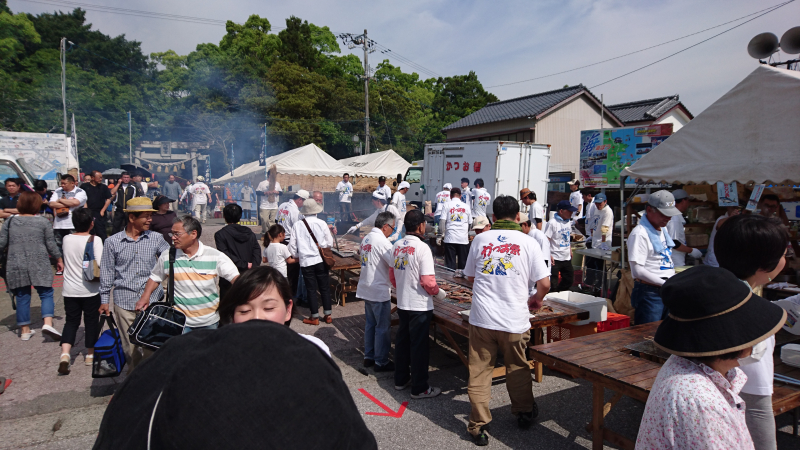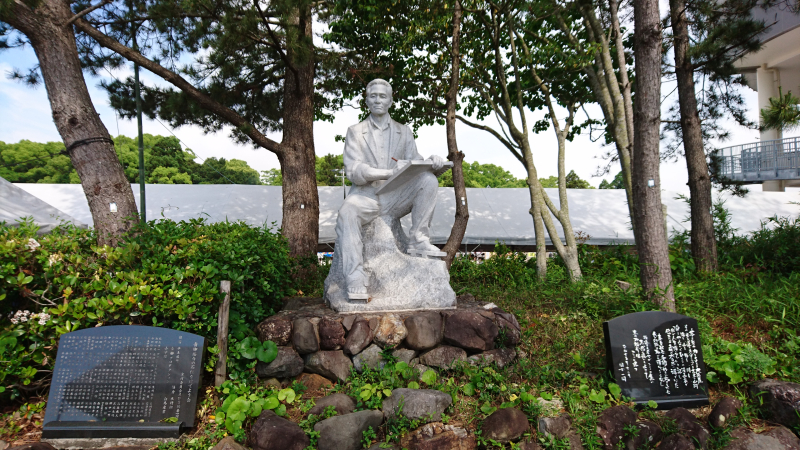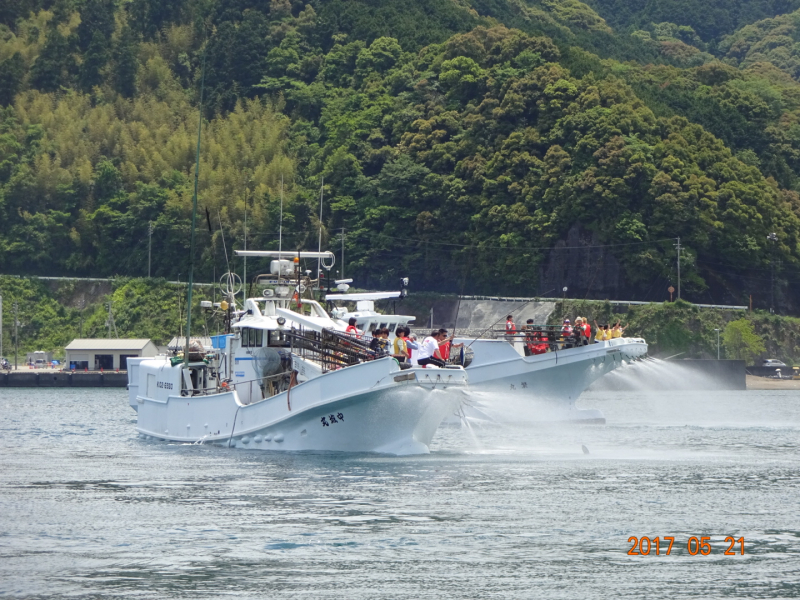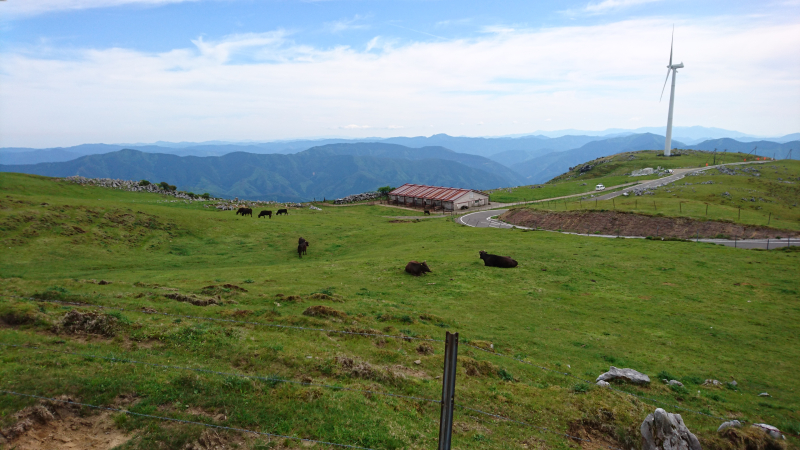 四国の太平洋側に久礼というカツオ漁で有名な町がある。そこで行われた地域興しイベントに行ってきた。各種カツオ料理が振る舞われ、カツオを釣る体験や、カツオ漁船乗船体験などで盛り上がっていた。この町はかつては無名の漁村だったがある漫画をきっかけにして有名になった。町民の感謝の気持ちからだろう、その漫画家の銅像が建っていた。漫画の主人公の名前に因んだ酒も造られている。帰りは少し道草をしながら、愛媛県南部の酪農地帯を走った。リフレッシュできた一日だった。